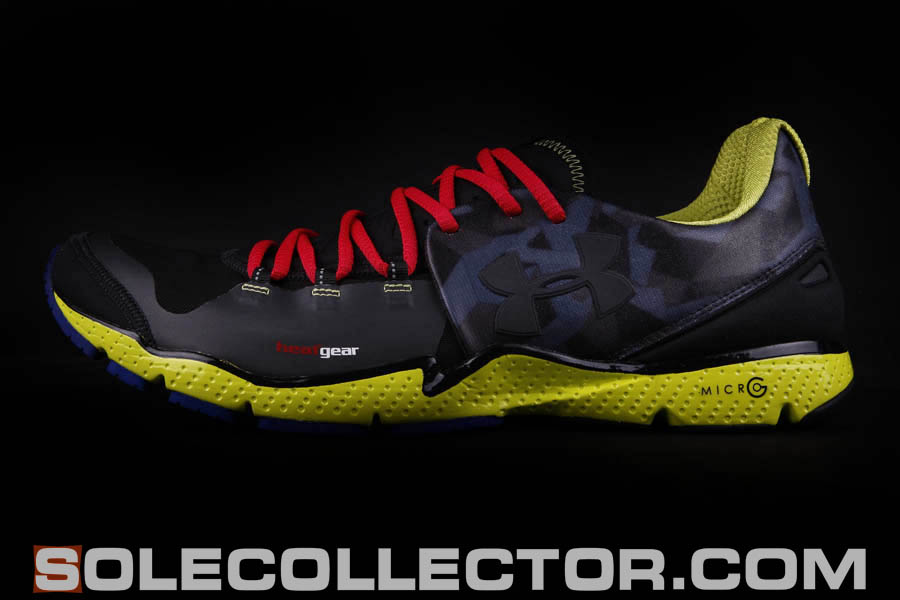 words // Brandon Richard
images // Zac Dubasik
Under Armour raises the bar in running performance footwear with the introduction of the Charge RC shoe. Looking beyond the human anatomy, the Under Armour team developed Eve Anatomy technology, which refers to a hybridization of all species for maximum performance. For the Charge RC's construction, emphasis was placed on fit, similar to the concept used for the brand's performance apparel DNA.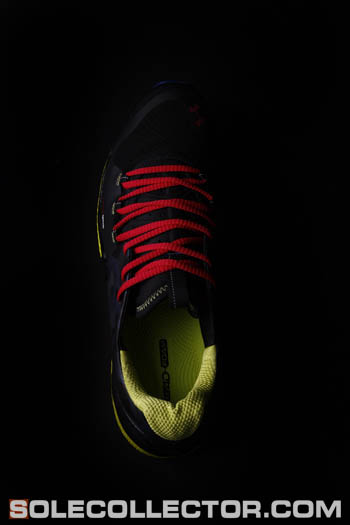 A laundry list of performance and design features have been incorporated into the build of the Charge RC. The upper features compression zones and HeatGear moisture transport technology, as well as free-moving FlexGear in the forefoot. Helping protect the foot in the tongue and toe regions is MPZ Technology, which can also be found on the brand's football padding. Articulated flex mimics and enhances natural foot movement.
The midsole is lined with UA's revolutionary low-profile and lightweight Micro G Foam. Micro G is lighter than traditional cushioning foams, so that you move faster; lower than traditional foams, so that you're closer to the ground; bouncier than traditional foams, so that you rebound better; and stronger than traditional foams for more protection underfoot. A carbon spring plate has also been employed for maximum energy return.
Full-length molded 4D foam has been added to the sockliner and collar lining to help the shoe mold and conform to your foot. Lastly, the outsole consists of blown rubber in the forefoot for added cushioning and carbon rubber in the heel for increased durability.
The Under Armour Charge RC will be available to purchase in limited numbers on October 1st on UnderArmour.com and at select specialty running stores. Then, a wider launch will occur on November 1st at online and physical retailers. Suggested retail will be $120.
Read on for a closer look at the new innovative running shoe from Under Armour.