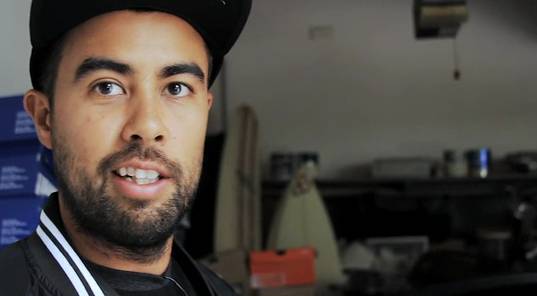 words // Brandon Richard
With Eric Koston's very first Nike Skateboarding Pro Model officially launching over the weekend, the Berrics has decided to give us a behind-the-scenes look at Koston's life in an episodic video series entitled Footnotes. In episode 1 of Footnotes, Eric takes us inside his storage unit, where he keeps an endless (and I mean endless) amount of sneakers that he has designed and collected over the years.
From his early éS Footwear signatures to Lakai to Air Jordans to rare Nike samples, Koston has it all, and you can check out his "leaning tower of SBs" by clicking the video link below.
VIDEO: The Berrics Presents...Footnotes with Eric Koston Part 1