words // Nick DePaula
images // Zac Dubasik
Last Friday night, Puma and LA-based boutique Undefeated celebrated the launch of four colorways of their latest collaborative effort, as the Canvas Cali Clydes saw a national roll-out party spanning the entire day.
Dubbed "24 Hours Of Clyde," the launch party was just that, as twelve separate locations around the US kicked things off for two hours each to highlight the shoe for a full twenty-four hours. The Cali Canvas Clyde marks the first time that the iconic Clyde is seen in canvas, as Eddie Cruz and the UNDFTD team saught to use a more summer-geared material for the upper.
Out west in still-raining-in-June Portland, Oregon, where we at Sole Collector like to call home, Puma teamed up with local boutique Compound Gallery for the 6-8 PM slot of the "24 Hours Of Clyde" party. With a great turnout, the event was DJ'd by The Pharcyde's Slimkid3, with catering from one of Portland's favorite burger spots, Little Big Burger. A stellar crowd of locals solely on the prowl for a pair of Cali Canvas Clydes and shop regulars alike were on hand.
After all four colorways of the Cali Canvas Clyde were made available for purchase, there was one last surprise in store for everyone on hand. The "Clyde For A Day" grand prize raffle, which, naturally, treated one lucky winner to a night out on the town just as New York Knicks legendary guard Walt "Clyde" Frazier would've done it. Included in the "Clyde For A Day" pack is limo service, a tailored suit, complimentary dinner at a fancy establishment and VIP access to a local hot spot. Yes, the full Clyde experience indeed.
Check out several photos from the "24 Hours of Clyde" PUMA x UNDFTD Cali Canvas Clyde launch event below!
Also, be sure to check out our PUMA x UNDFTD Cali Canvas Clyde giveaway thread to win a pair in your size: http://solecollector.com/Sneakers/News/Sole-Collector-Giveaway--UNDFTD-x-PUMA-Cali-Canvas-Clydes/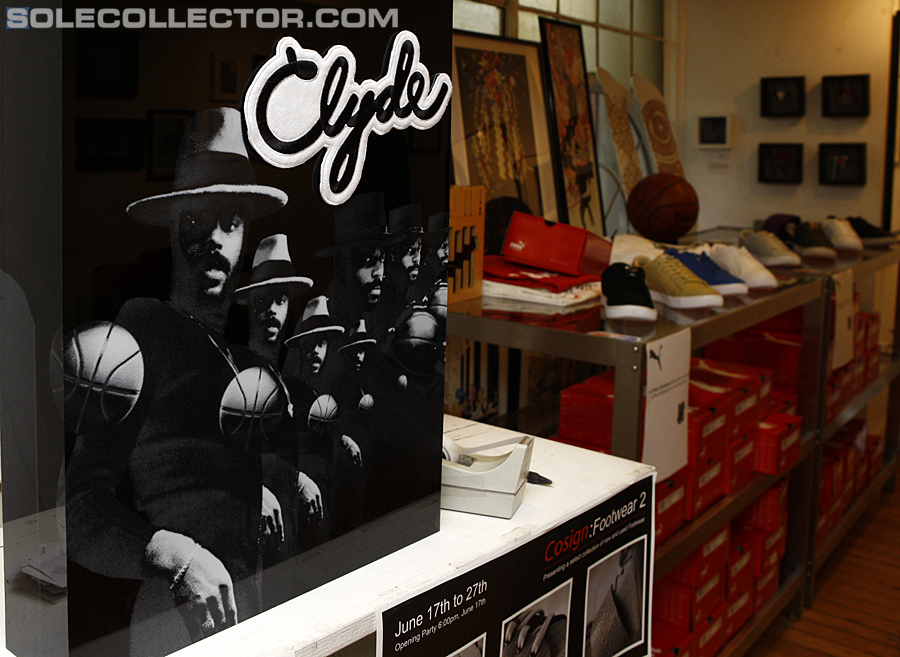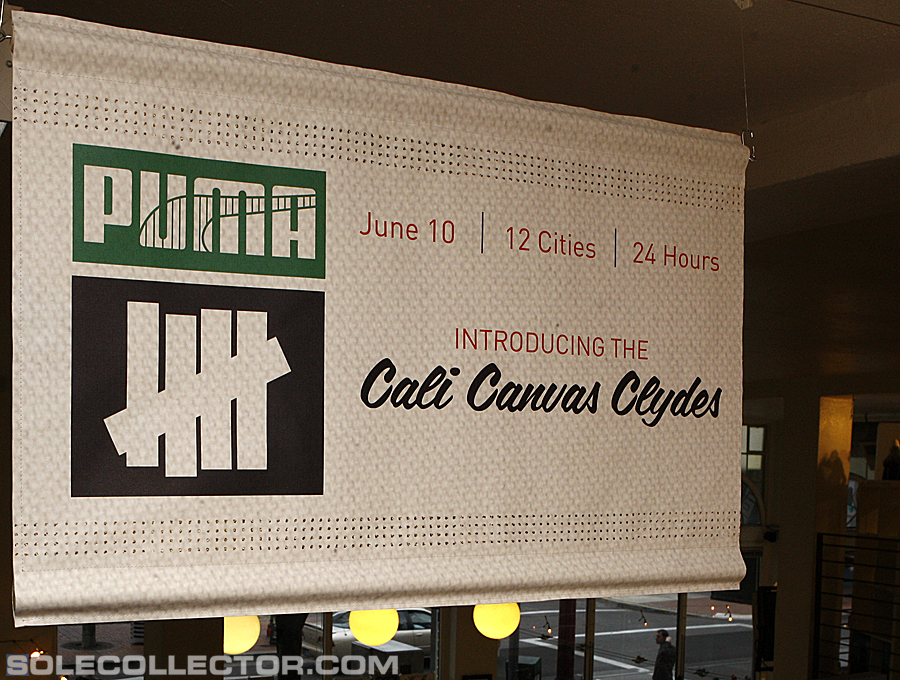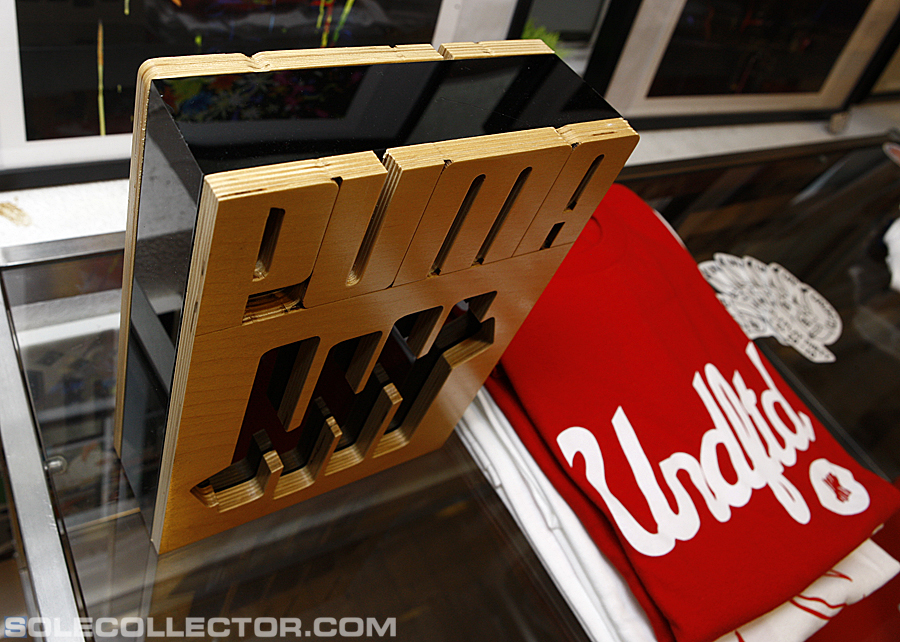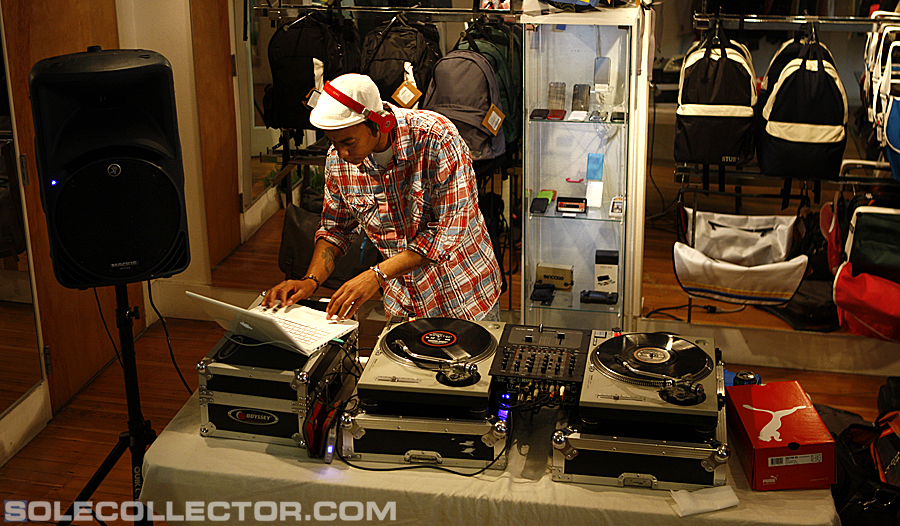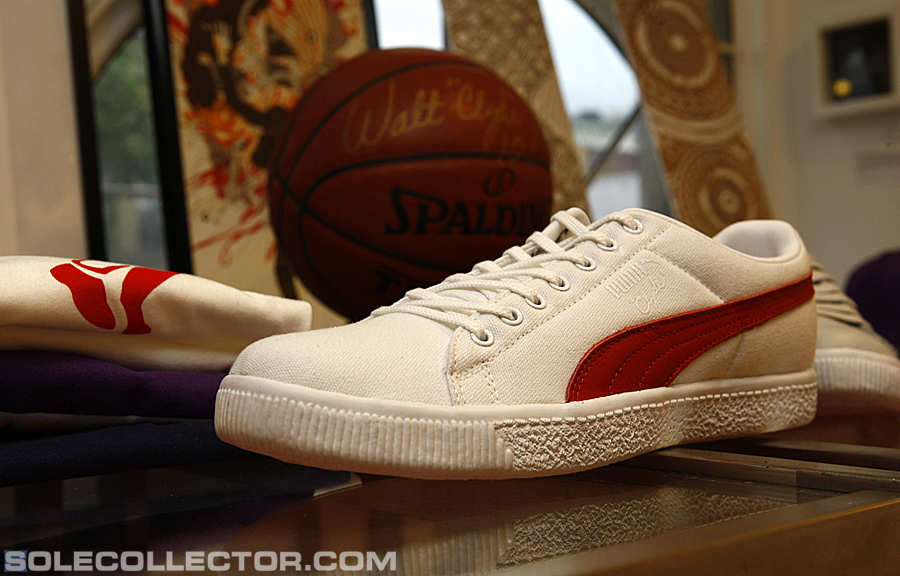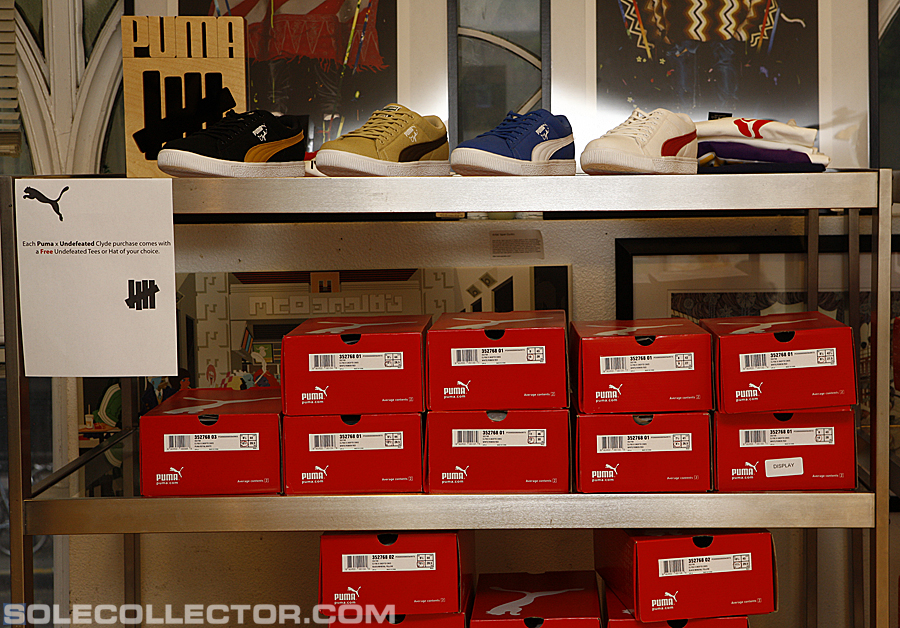 Our good buddy Dell Cole, posing with his size 11 Cali Canvas Clyde on one foot, and a size 46 Puma on the other!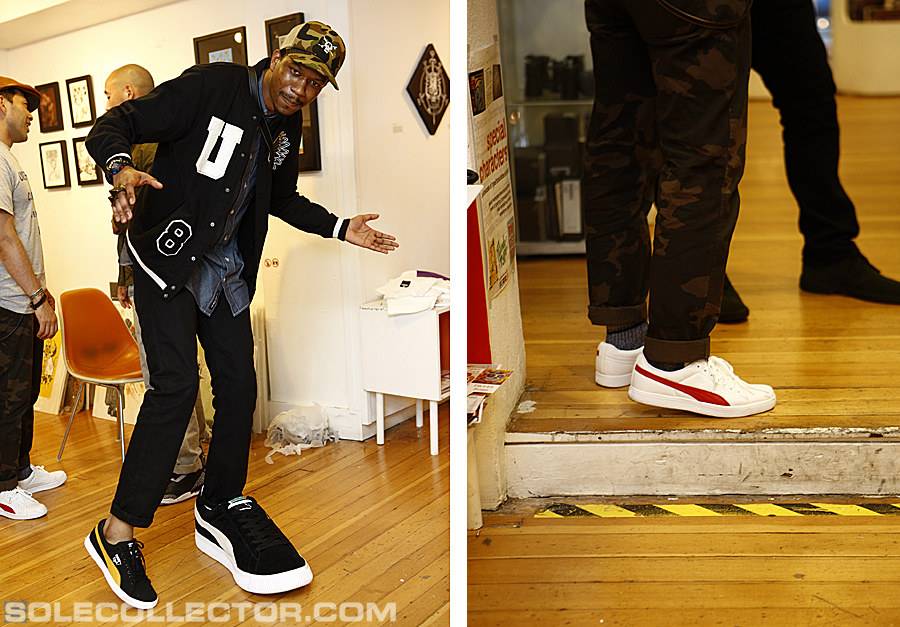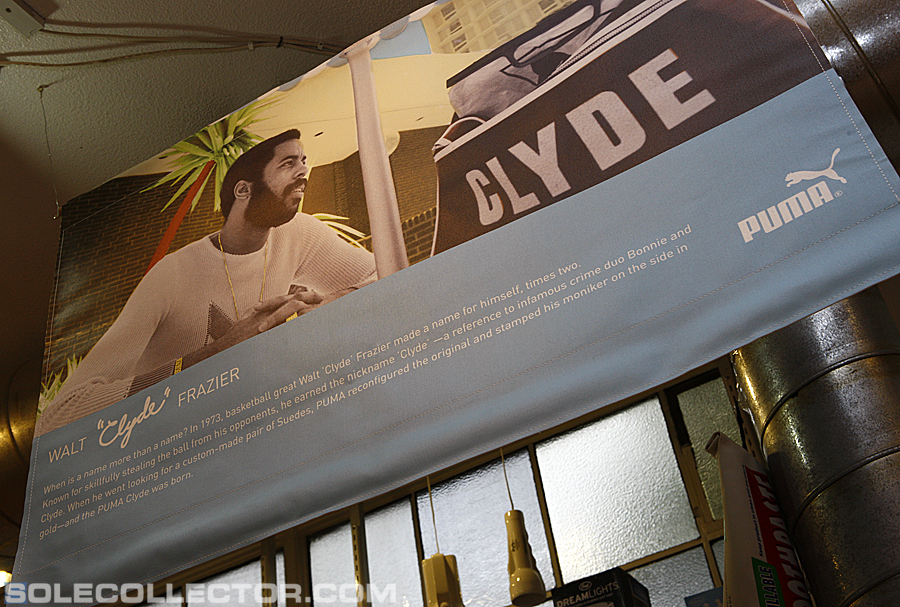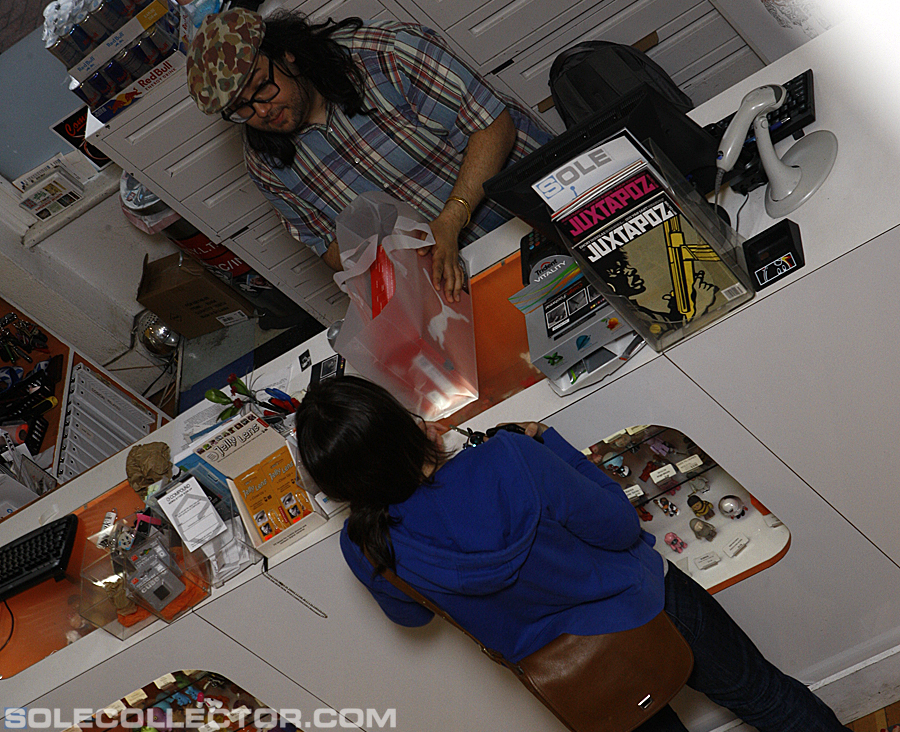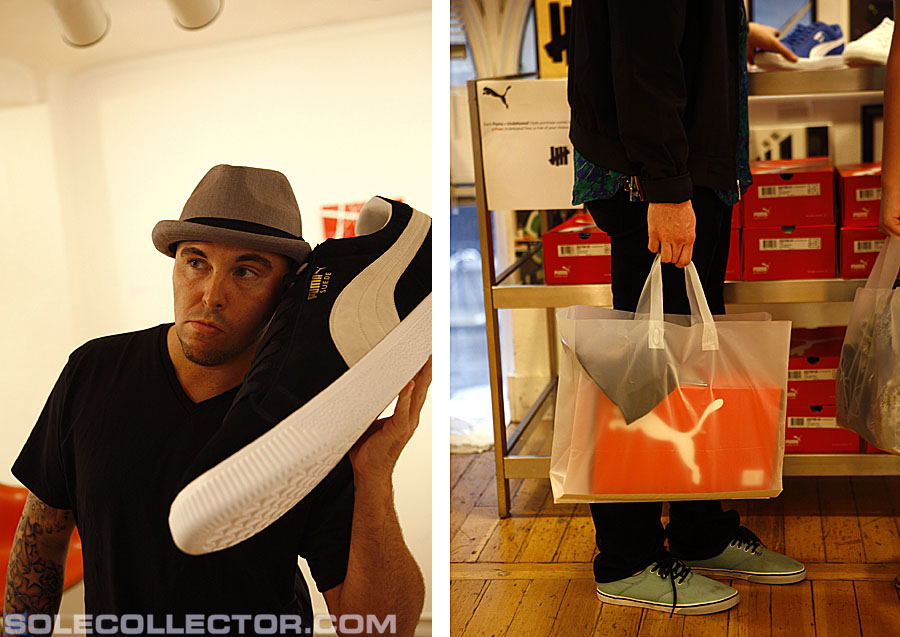 Some really pasty guy (me) wearing the AMQ Scarred Street Low.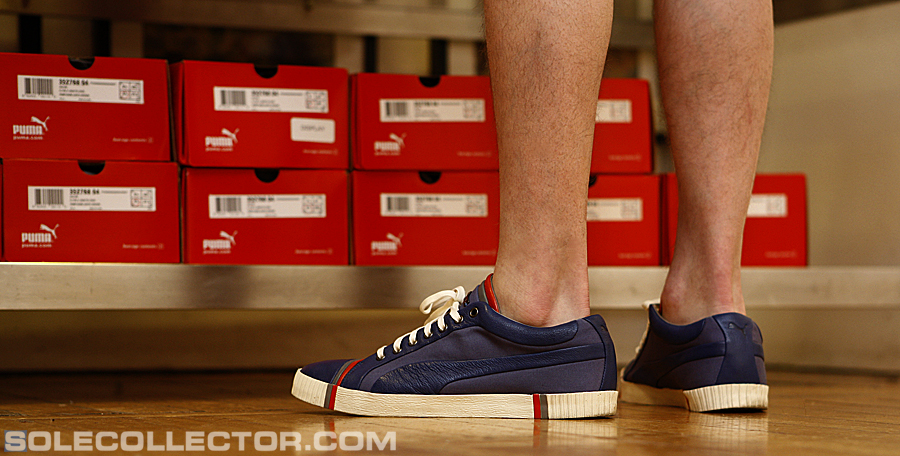 Everyone was quick to gather upstairs for the "Clyde For A Day" raffle contest. Before the grand prize was chosen, the first five names selected all received free UNDFTD gear courtesy of the Irvine offices.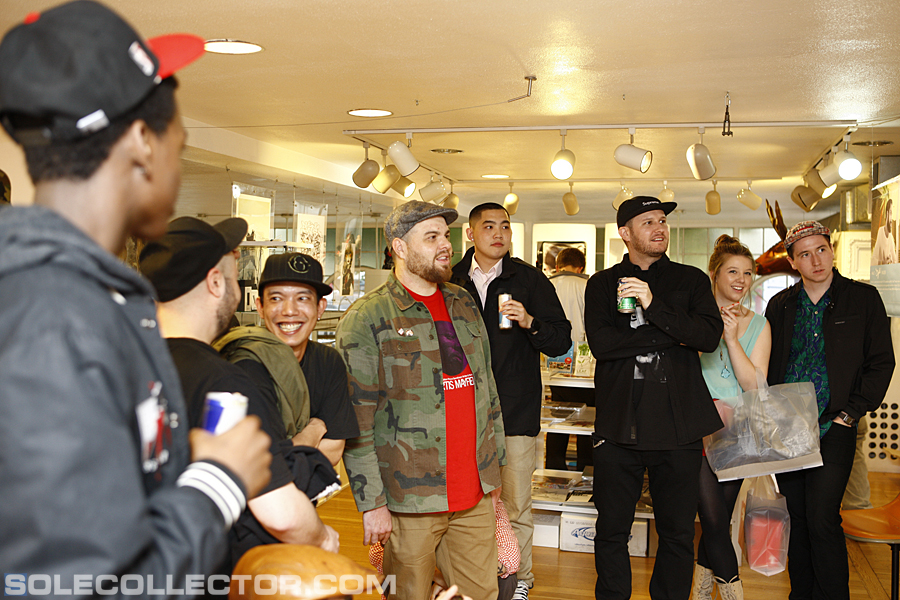 And the winner is.......Bamm Brooks!!