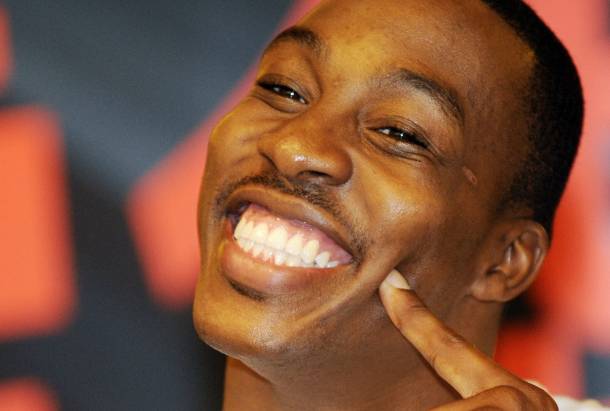 words // Brandon Richard
via Press Release
After a season in which he reeled in his third consecutive Defensive Player of the Year Award and a summer filled with more speculation than he cares to deal with, Orlando Magic center Dwight Howard is taking his talents to Europe, where he'll take part in a six-city tour with adidas Basketball. The trip kicked off yesterday at adidas Headquarters in Germany and will cover the remaining five cities in ten days.
"I couldn't be more excited to travel through Europe to meet fans and help grow the game of basketball," said Howard. "I really enjoy meeting people around the world and experiencing and learning about different cultures, so I'm looking forward to making this a memorable trip for myself and the fans I get to meet along the way."
Dwight will meet fans at fan events in Athens and Paris and the adidas headquarters in Germany. He will also coach and counsel the top international basketball prospects at the ninth annual adidas EUROCAMP in Treviso, Italy.
Here's a look at the full schedule for Dwight's adidas trip. Stop by to meet the Magic's big man if your city happens to be in his itinerary.
June 9-10 - Herzogenaurach, Germany (adidas Global Headquarters)
June 10-11 – Moscow, Russia (NBA 5 United)
June 11-13 – Treviso, Italy (adidas EUROCAMP)
June 14-15 – Athens, Greece
June 16-17 – Paris, France
June 17-18 – Madrid, Spain