words & renderings // Ethan Dean
4Cent Friday is a weekly design blog on SoleCollector.com written by a member of the 4Cent Design team. Subjects may range from discussing rendering skills to design inspirations, to thoughts and opinions on the state of footwear design as a whole. For more background on 4Cent Design, check our interview here.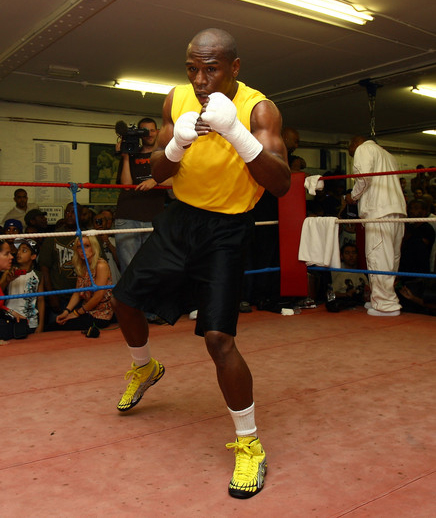 After seeing Matt's initial ideas in last week's 4 Cent Friday post, I took some visual cues from Matt's sketches, such as the dynamic lines inspired by Mayweather's fighting style and showman personality. I messed around with both mid and low ideas, and on a few sketches I played around with the idea of an ankle brace and a strap across the forefoot. I also included a kind of architectural form on the side that may provide for extra support and a more secure fit.
On a few midsoles, I played around with the idea of an outrigger in the forefoot to help brace Mayweather on lateral cuts. I was looking for long powerful gesture lines cutting through the shoe, alluding to the lines you would see on any one of his cars.

All the while, I was thinking of materials. They need to be durable and have the ability to withstand sweat, abrasion, wear and tear. On the majority of the sketches, I was thinking of a leather or suede material in the uppers, with some mesh accents. The outsoles would be rubber.
Enjoy a look below at several sketches inspired by Floyd Mayweather's style that is an evolution of Matt's initial thumbnail sketchwork and Brian's initial research. Next week we'll continue the process by finalizing a design.
Look out for more entries every Friday from my fellow 4Cent Design members, and be sure to check out our site 4CentDesign.com and follow us on Twitter and Facebook. If there are any speciifc topics you'd like us to discuss, please leave some suggestions in the comments section.