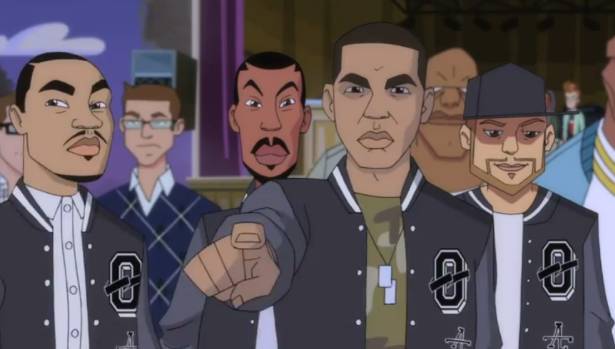 words // Brandon Richard
Aubrey "Drake" Graham makes his long anticipated return to the small screen in the latest episode of the LeBrons. No, he hasn't reprised his critically acclaimed role as the wheelchair-bound Jimmy Brooks from Degrassi. This time, he's playing himself in an episode appropriately titled "Drake."
The hip hop superstar voices a character, that along with real life crew members Niko and 40, participate in a charitable community event to benefit the school athletic program. Business LeBron isn't pleased with an outsider taking all of his local spotlight and things get interesting from there.
Check out Episode 7 of The LeBrons below.