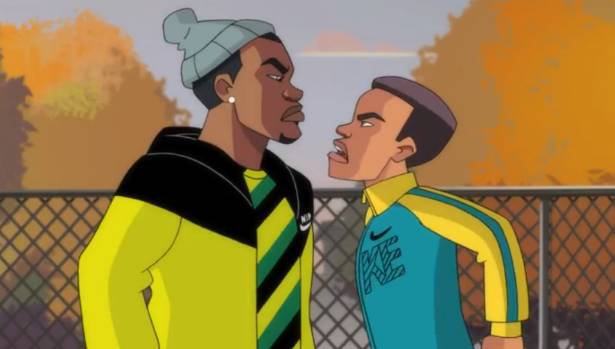 words // Brandon Richard
The last time we caught up with the LeBron gang, Kid missed out on an opportunity to accompany Li to the school dance because of a commitment he made with Athlete. When he was eventually freed to go to the dance, Kid looked to spend time with the girl he's been eyeing, but school rival Jamal seemingly beat him to the punch.
In this episode, titled Bullies, Kid finds himself still involved in a feud with Jamal. Li and her girls (apparently the only three girls in school) sit back and watch as the Kid vs. Jamal feud finally boils over - or does it? Check out the latest LeBrons episode below.