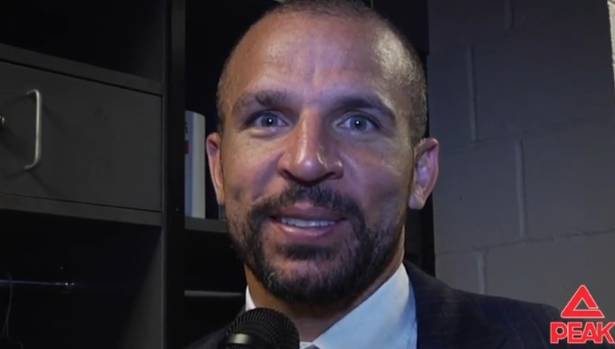 words // Brandon Richard
At the young age of 38, Jason Kidd has helped lead the Dallas Mavericks back to the NBA Finals. In what will be his third Finals appearance, Kidd will be representing Chinese sneaker brand PEAK on the biggest stage in hoops. Back in the summer of 2008, Kidd joined PEAK hoping to prolong his marketability and be one of the driving forces behind introducing a new brand to the United States. Since then, he's had three signature shoes with the company, with the PEAK Kidd III being his latest.
For Jason, the payoff has been great. While most stateside customers have assumed Chinese brands couldn't bring top performance quality to the table in past years, Kidd's aging body has stayed relatively injury free, only missing four games in the last three seasons. On top of that, he's playing about as well as you can expect a 38-year old point guard to play in a now point guard dominated league. Kidd's consistency defies logic, and because of it, we'll see PEAK sneakers on the court in the biggest series of the season.
During Dallas' playoff run this season, cameras caught up with J-Kidd in the locker room to chat a little about PEAK sneakers. In the clip, Kidd talks about winning in PEAK, the brand's growth in the NBA and Cushion 3 Technology. Check it out below.