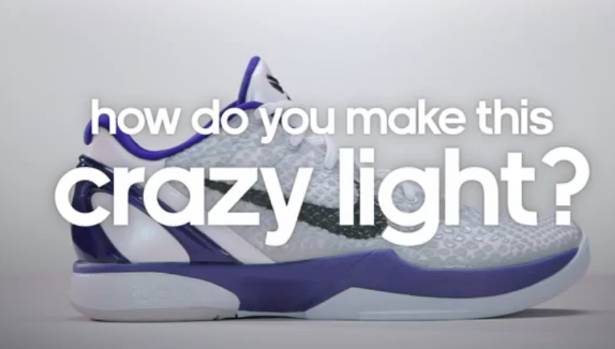 words // Brandon Richard
Setting out to prove that the adiZero Crazy Light is without a doubt the lightest basketball sneaker ever created, adidas Basketball has conducted a series of tests against the "other guys" to show potential customers the difference in weight between their prized model and the competition.
Yesterday, they took a samurai sword to the Hyperdunk 2010 and concluded that they'd basically have to remove three quarters of the toebox to match the Crazy Light's 9.8 ounce weight. Next, they set their eyes on the Kobe VI, Nike's lowest and lightest basketball sneaker on the market. The weapon of choice this time is a chainsaw and the result is pretty much the same.
Check out Round 2 of adiZero Crazy Light vs "The Other Guys" and let us know what you think about this series.