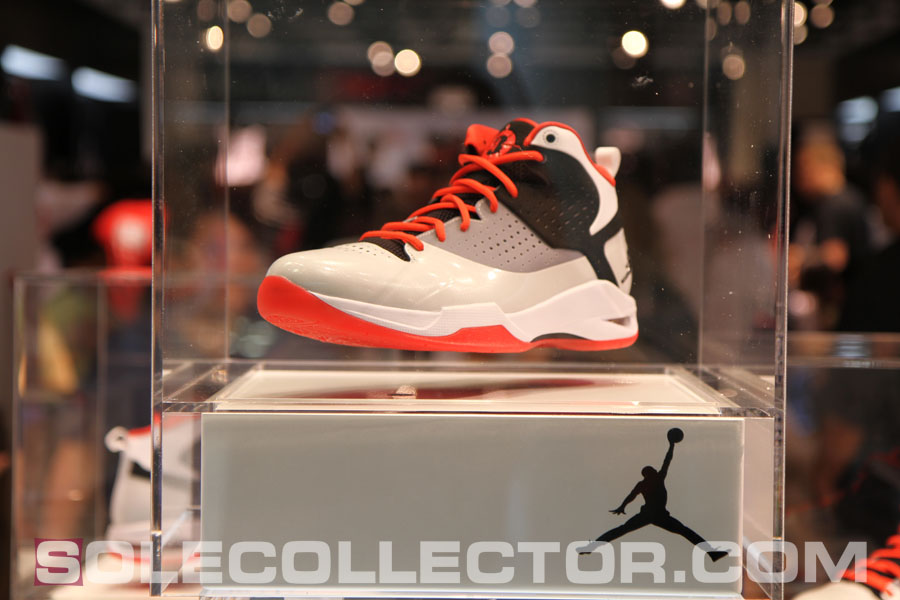 words & images // Luis Sanchez
Believe it or not, this past Thursday marked one of the biggest moments ever in the history of the Jordan Brand. Not only was it the debut of the lightest Jordan ever, it also marked the release of Dwyane Wade's first signature shoe with the Jordan Brand, the Fly Wade. To celebrate the huge milestone, the Jordan Brand took over the Dadeland Mall House of Hoops in Miami.
Upon entering the House of Hoops, I was immediately greeted by one of the most impressive shoe displays I have ever seen. Several pairs of the Fly Wade were literally floating in displays, to give us that ultra-lightweight feel. I was then led towards the back of the House of Hoops, where 50 students from Miami Southridge Senior High were on hand to display their unique NIKEiDdesigns of the Fly Wade iD and enjoy the event.
The launch was kicked off with Jordan Brand's VP of Sports Marketing Howard 'H' White speaking to the kids, providing some motivation in life and proving that hard work does pay off. White also shared with the kids some insight from his latest book, 'Believe to Achieve,' describing how he believed in himself to make this book a reality. The event then continued with a much anticpated appearance by Kevin Hart, or should I say, 'Specialist H.' Hart immediately captured the crowd with his humor, and even relayed a message from Dwyane Wade to his loyal Miami fans. Hart also shared the Southridge student's top 3 NIKEiD designs of the Fly Wade iD, with the top design set to be worn by Dwyane Wade sometime during the 2011 NBA Playoffs.
Enjoy a photo recap of the event below, and be sure to check out the Jordan Fly Wade at your local Jordan Brand retailer today.