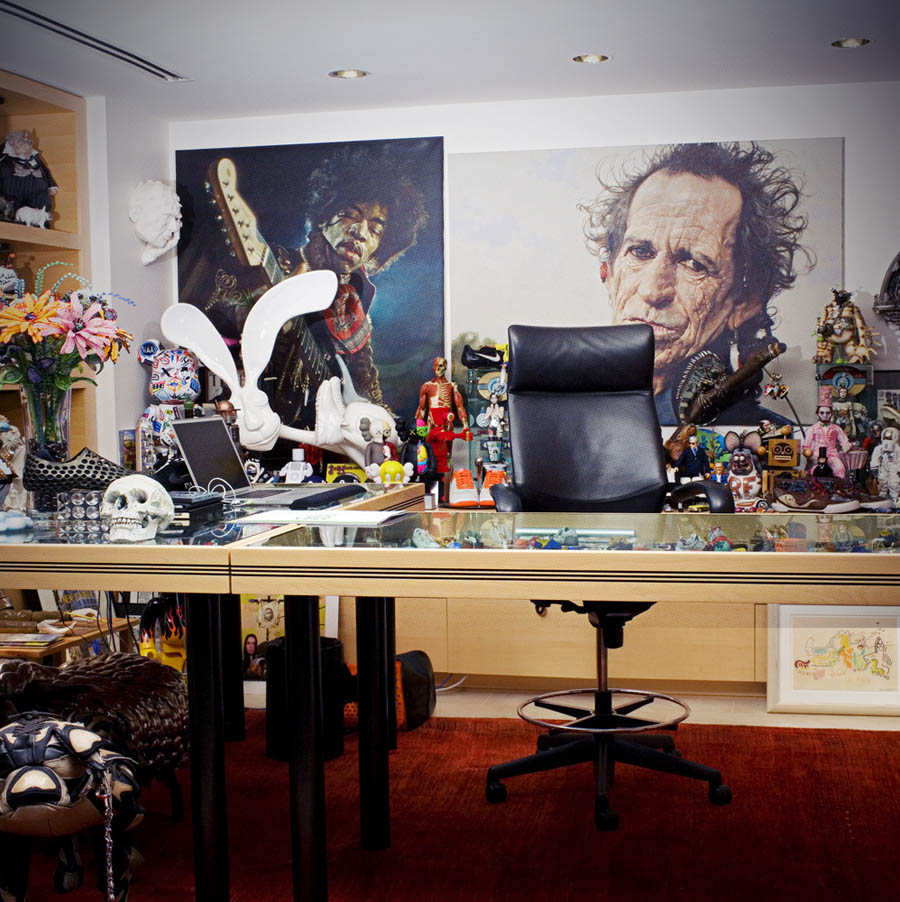 words // Brandon Richard
For the last five years, Poughkeepsie's Mark Parker has been the acting CEO of Nike Inc. A fixture in the Nike family since 1979, Parker has been Division President, Corporate Vice President, General Manager, Vice President of Global Footwear and was named Co-President in 2001 before taking over the company's top spot in 2006. Though he's moved up in the ranks, Parker still has a hand in sneaker design and was the driving force behind Nike introducing environmentally friendly footwear.
Have you ever found yourself wondering what a Nike CEO's office looks like? The Nike Campus is almost mythical in the sense that we've all heard stores about it, but only a few of us have managed to actually see it with our own eyes. The next best thing to a visit is a set of detailed photos, and here's a look at Mark Parker's Nike office, courtesy of Whitewall Magazine and fubiz. Within the space is an indication of Parker's well known affinity for contemporary art and movie memorabilia, as well a ton of jaw-dropping Nike samples and collectibles.
Take a look at Mark Parker's office below and check out Whitewall's Summer 2011 Design Issue for a full-length feature with Nike's CEO.