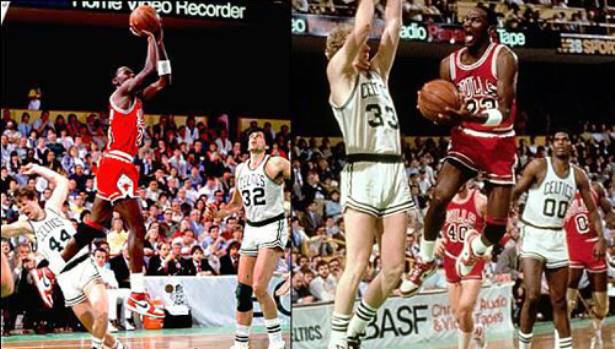 words // Brandon Richard
When you think about the best individual scoring games in NBA history, Wilt Chamberlain's 100 in 1962 and Kobe Bryant's 81 in 2006 immediately come to mind. However, when you narrow the field down to all-time playoff performances, Michael Jordan's 63 in the Boston Garden has reigned supreme since 1986. Twenty-five years ago today, MJ torched the Celtics in a playoff game for the ages.
Despite being short-handed and overmatched (Carmelo last night anybody?), Michael carried the Bulls on his back to give the eventual NBA Champion Celtics all they could handle in a double-overtime thriller. Unfortunately, and also like Melo, Michael's 63 weren't enough on that night. The Bulls fell 135-131, but the basketball world realized that it'd only be a matter of time before that "Jordan Kid" ruled the basketball world. When asked about Michael's performance, Celtics forward Larry Bird famously stated, "He is the most exciting, awesome player in the game today. I think it's just God disguised as Michael Jordan."
Many people forget that Michael missed all but 18 games of the 1985-1986 NBA season with a broken foot. He opted to come back against doctor's wishes to help his team make a playoff push. The Bulls weren't very good that season. In fact, they clinched the 8th playoff spot with just a 30-52 record. However, Jordan was the kind of player that could make any group of players competitive, and his Game 2 performance put the Bulls on par with a vastly superior Celtics team on that night.
Watch all 63 of Michael's points in the clip below and check out a couple of photos of MJ in the Air Jordan I from the game.