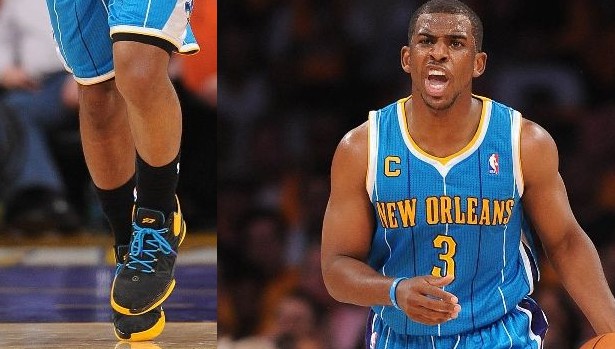 words // Brandon Richard
Okay, so we're all a little guilty of writing Chris Paul off in those "Best Point Guard in the NBA" discussions. In my estimation, rightfully so. His numbers, nearly across the board, were about as low as they've been since his second year in the NBA. He seemed to be missing that first step that made him one of the league's biggest penetration threats and his shot hasn't been falling at the same clip. Saying that, he's still Chris Paul. For those that doubted him, he responded in a big way on Sunday.
With the 2-time defending champion Los Angeles Lakers on the other side of the court, Paul didn't look phased in the least. A day after Derrick Rose filled the stat sheets and re-emphasized his MVP resume, CP3 came up with a bigger performance in LA. Frequently making Derek Fisher his victim, Paul notched a video game-like 33 points, 7 rebounds, 14 assists and 4 steals to help the Hornets stun the Lakers 109-100.
In other action, the Memphis Grizzlies also pulled off a shocker, using big games from Zach Randolph and Mark Gasol to best the one-seeded San Antonio Spurs 101-98. Ray Allen continued to be one of the most clutch shooters in NBA history when he knocked down a huge 3 late in Boston's opener against the Knicks to steal the game 87-85. Finishing up the night, the Oklahoma City Thunder and Denver Nuggets played a highly competitive game, but a combined 72 points from Kevin Durant and Russell Westbrook proved to be too much to overcome.
Take a look at some of the sneakers that were worn on day 2 of the 2011 NBA Playoffs.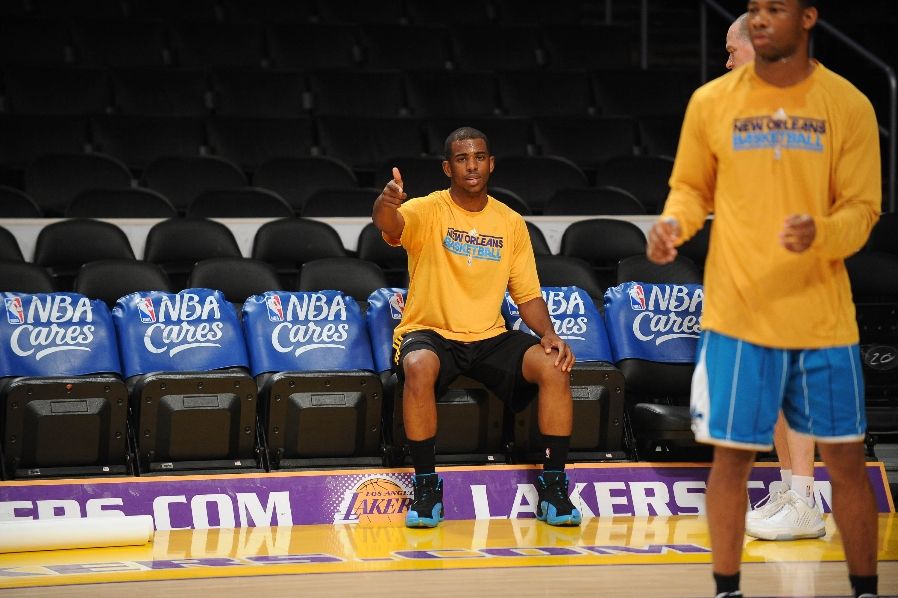 Chris Paul prepares for war in his old Air Jordan Retro 12 Player Exclusive.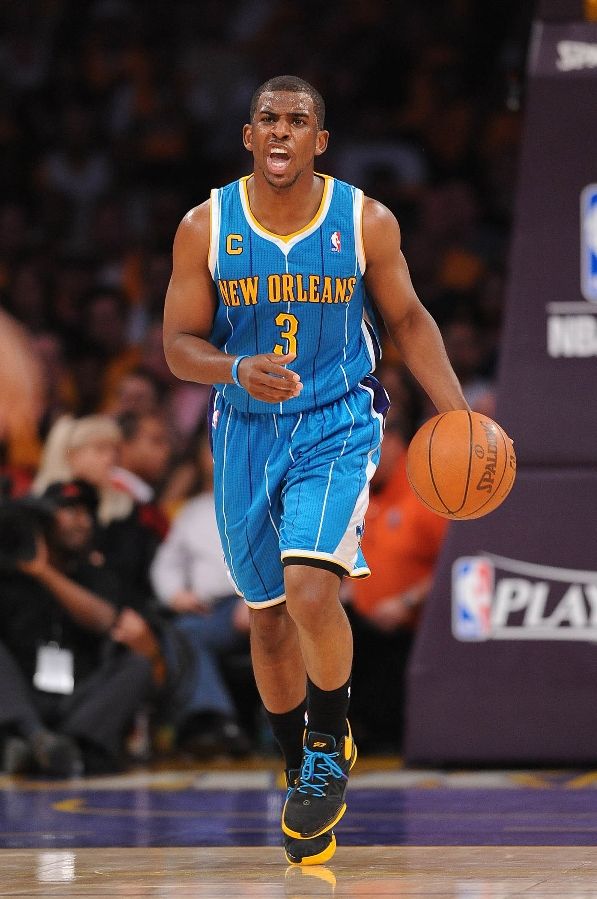 He then engages in a new colorway of the Jordan CP3.IV.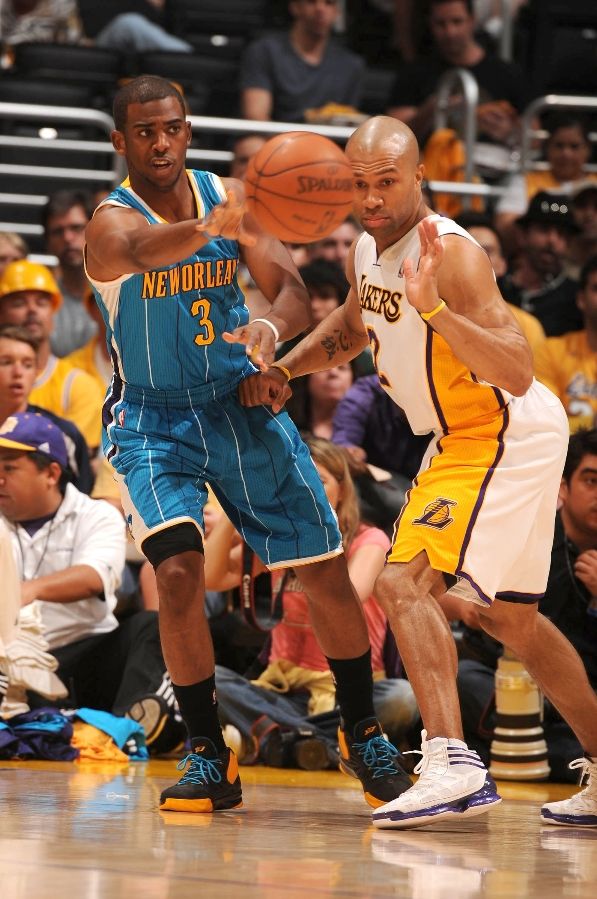 CP3 left Derek Fisher looking like that pretty much all day; Fisher is wearing the adidas adiZero Crazy Light, by the way.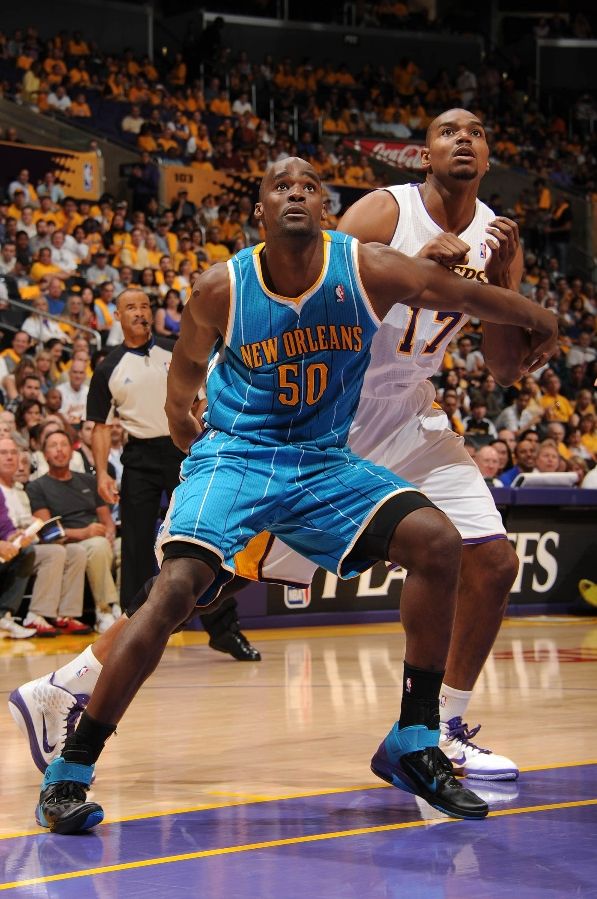 Emeka Okafor boxes out Andrew Bynum in a PE colorway of the Nike Air Max Fly By.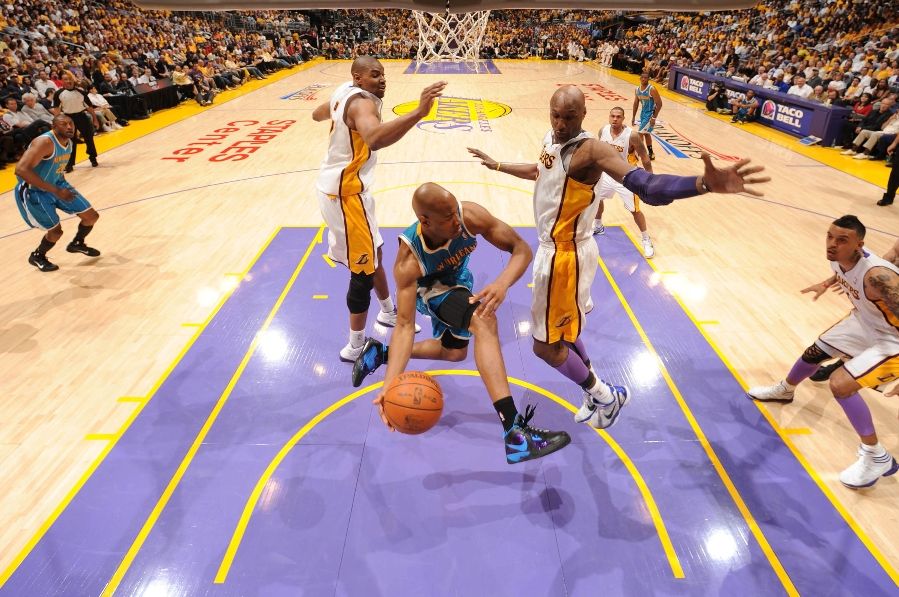 Jarrett Jack with a nicely done Nike Zoom KD III iD.
Kobe Bryant posts in the "China" Nike Zoom Kobe VI; Willie Green defends in the Reebok Zig Slash.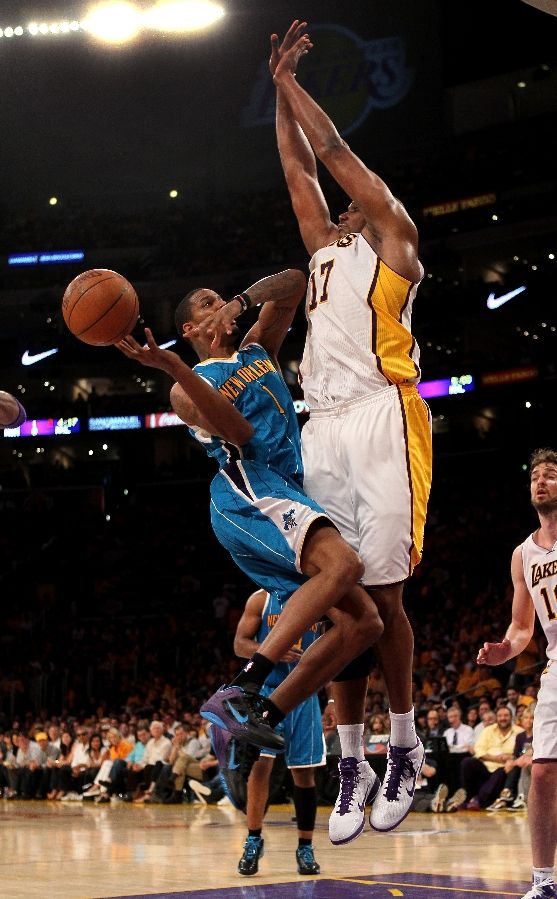 Trevor Ariza meets up with some old friends in the Nike Zoom Hyperfuse Low.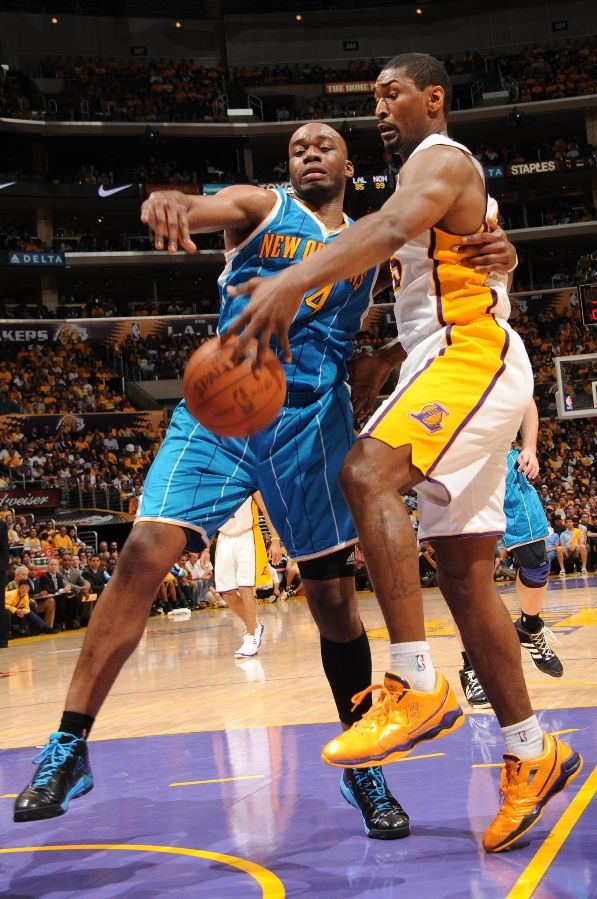 Ron Artest debuted a new yellow-based colorway of the BALL'N Lay Up.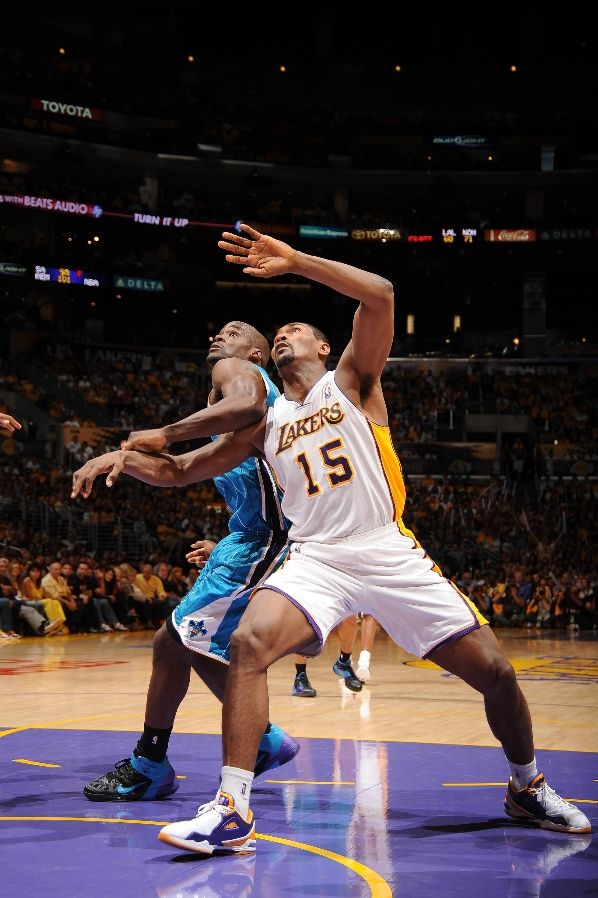 Thing about Ron Artest - you never know why he makes a mid-game sneaker switch.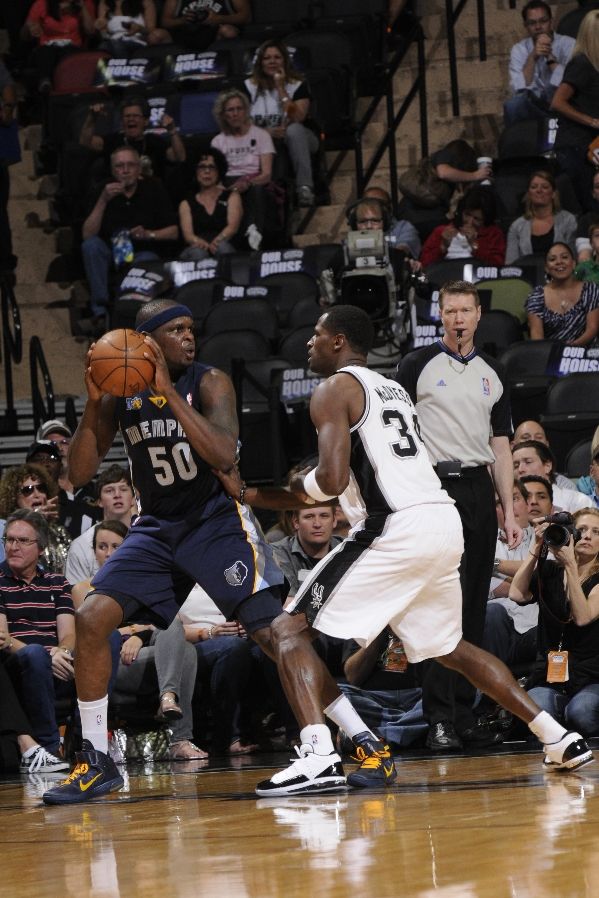 Beast on the Block Zach Randolph posts in the Nike Air Max Fly By; Antonio McDyess defends in the Jordan One6 One7.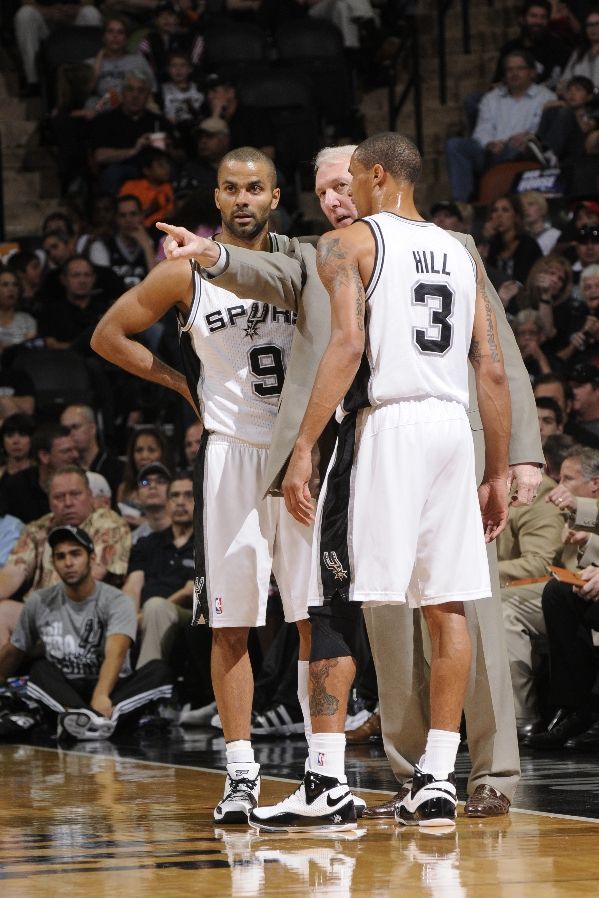 George Hill wearing the Nike Zoom BB II; Tony Parker in the Nike Zoom Brave IV.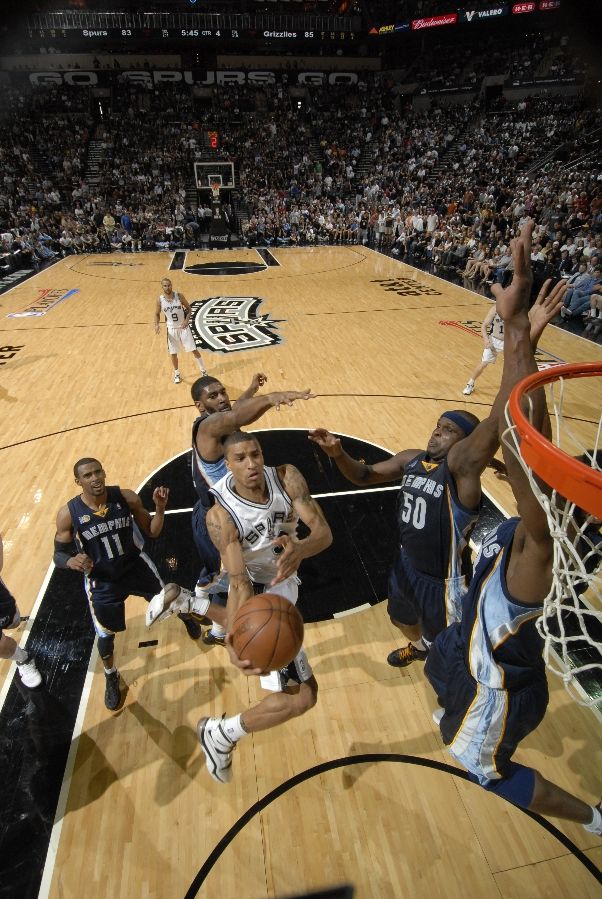 Hill then switched into the Nike Zoom Sharkley.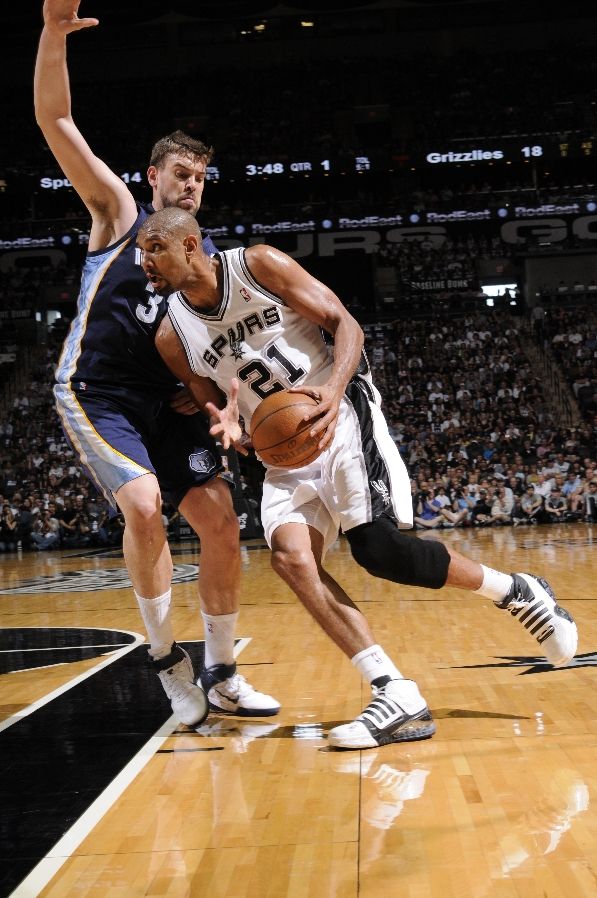 Tim Duncan fittingly showed flashes of his old self in the adidas TS Bounce Commander; Marc Gasol came up big in the Nike Air Max Fly By.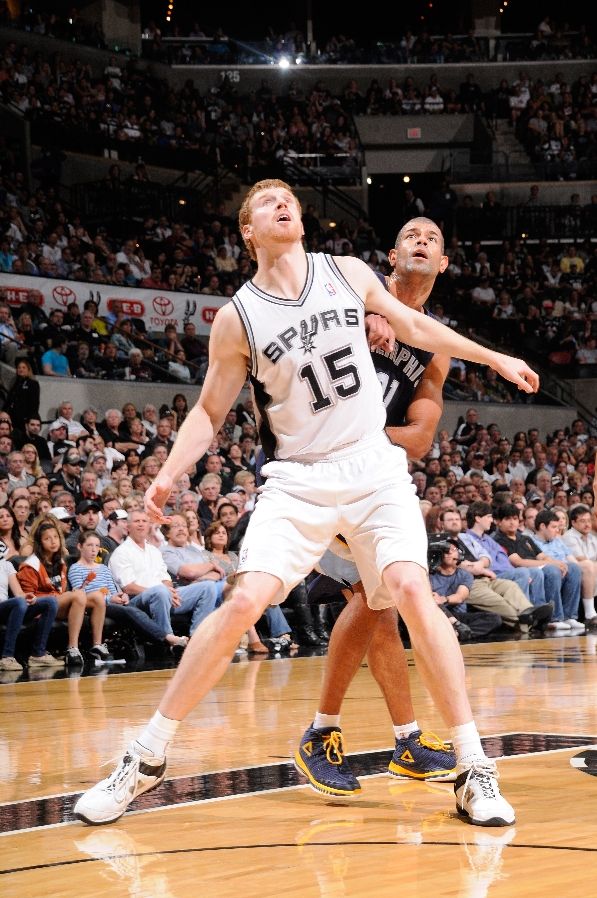 Matt Bonner boxes out in New Balance Basketball shoes; Shane Battier is wearing the PEAK Battier V.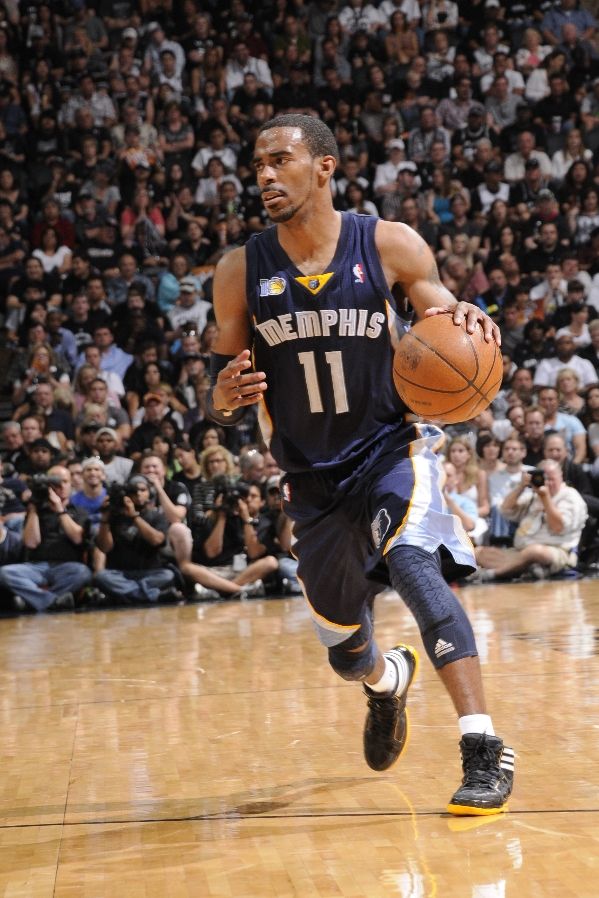 Mike Conley runs the show in the adidas adiZero Crazy Light.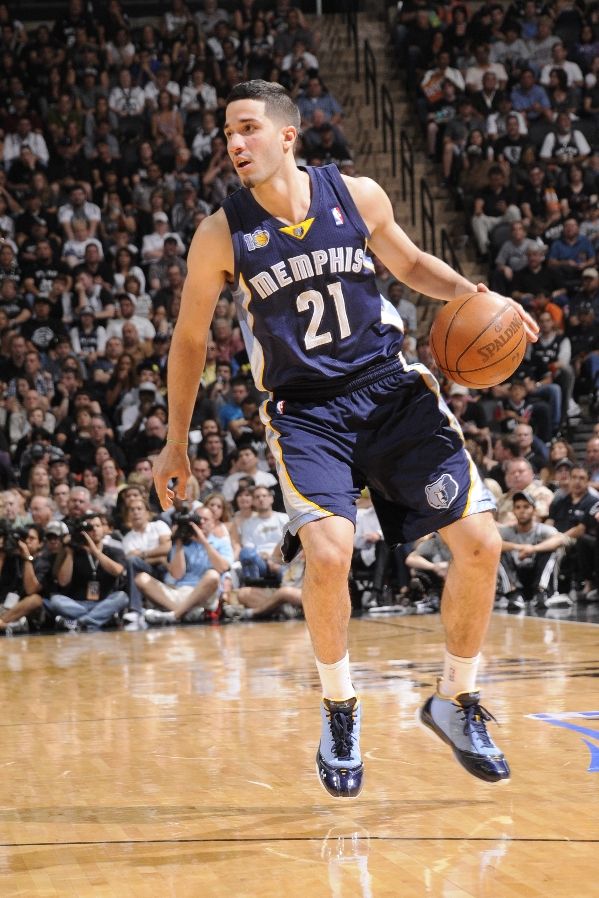 Greivis Vaques dribbles in his Under Armour Prototype PE.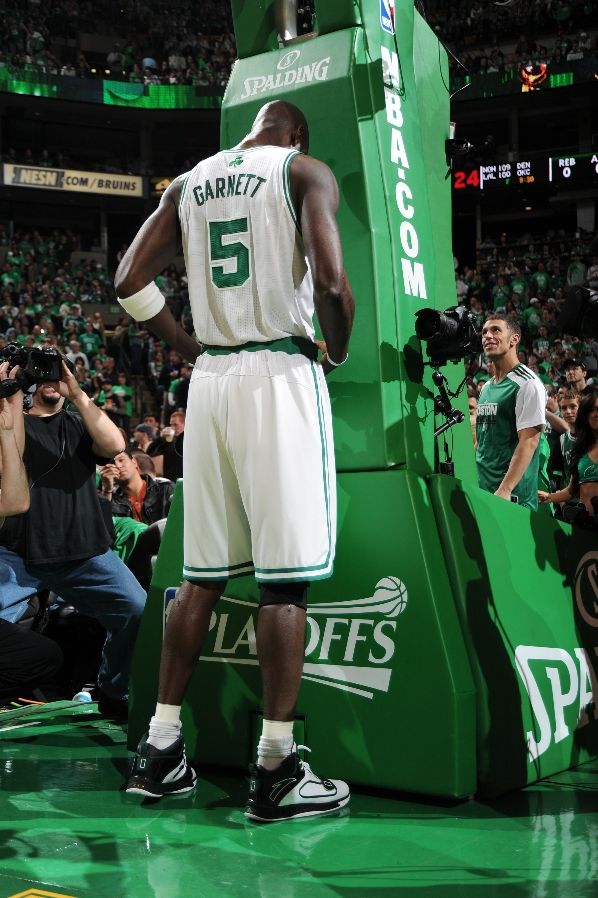 Kevin Garnett being Kevin Garnett in the ANTA KG1.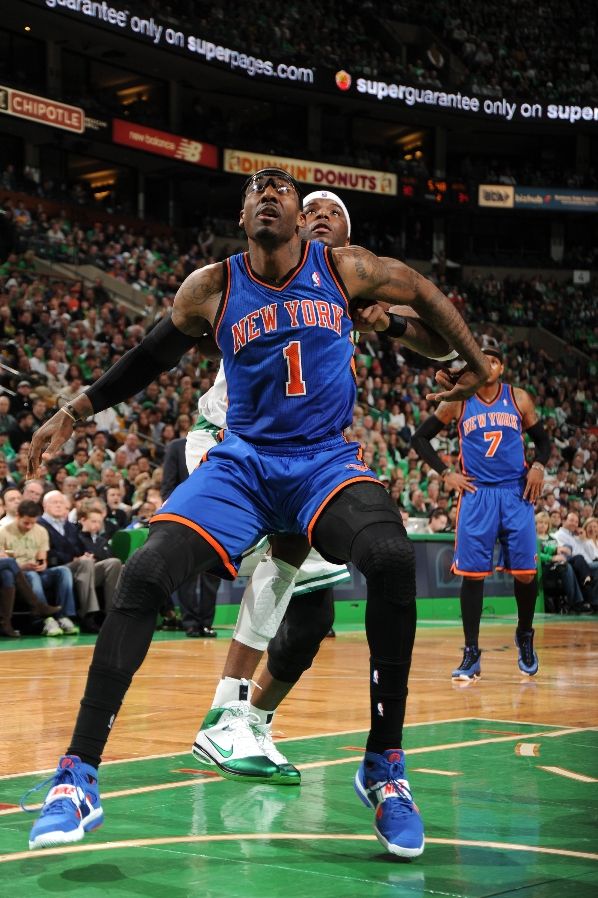 Amar'e Stoudemire boxes out in his Nike Zoom Huarache Trainer PE; Jeremaine O'Neal had a big game in the Nike Air Max Closer IV.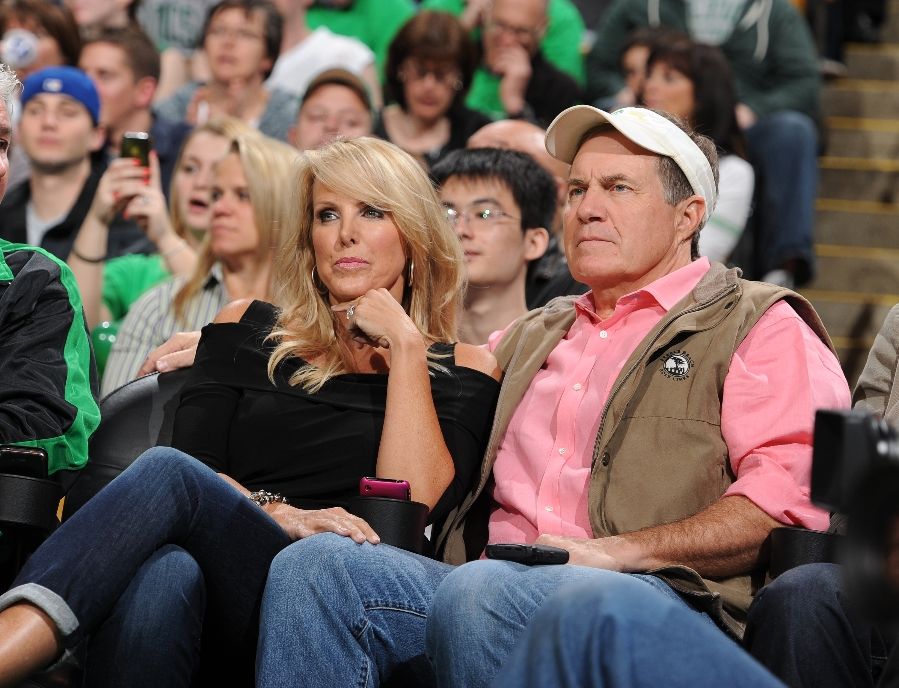 YES!!!!!!!!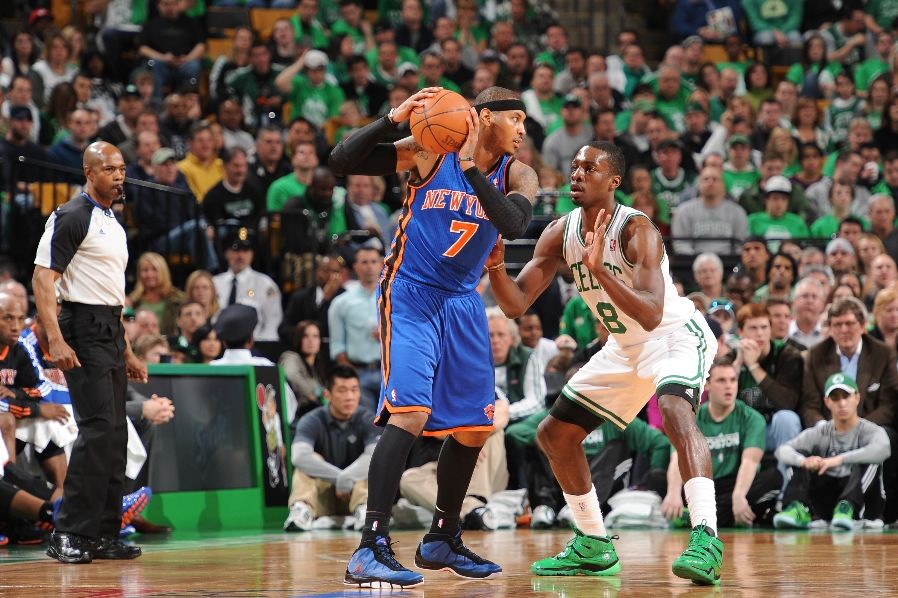 Carmelo Anthony debuted a PE colorway of the Jordan Melo M7 Advance; Jeff Green defends in the Nike Zoom Sharkley.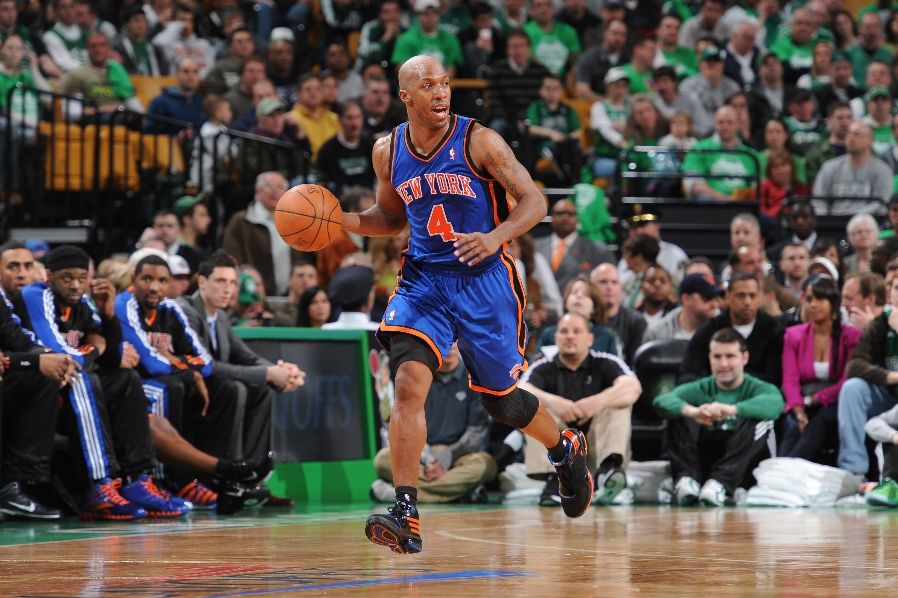 No Crazy Lights for Chauncey - he's sticking with his adidas TS Lightning Creator.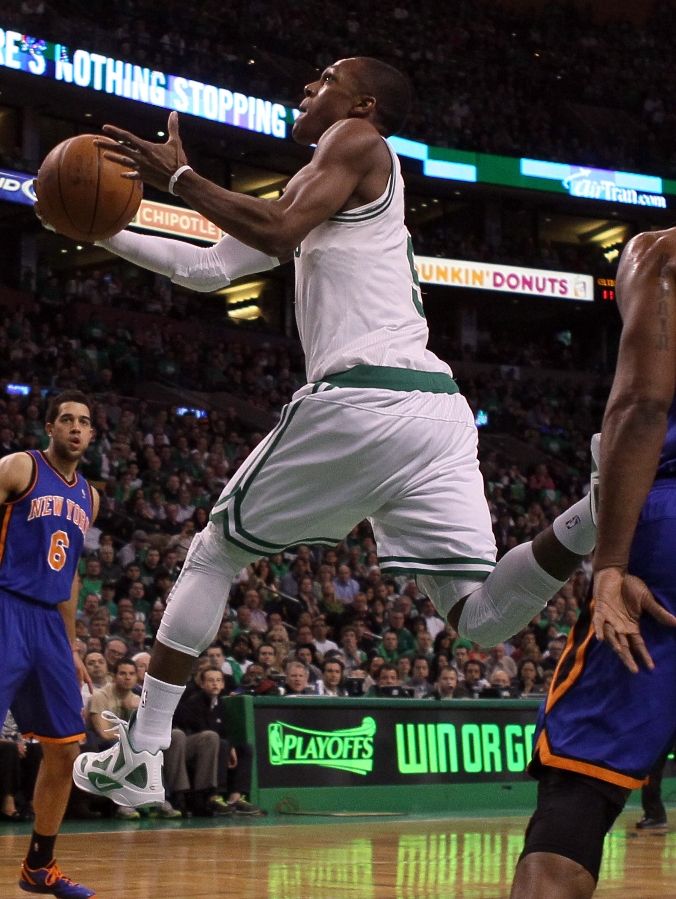 Rajon Rondo catches air in the Nike Zoom Hyperfuse 2011.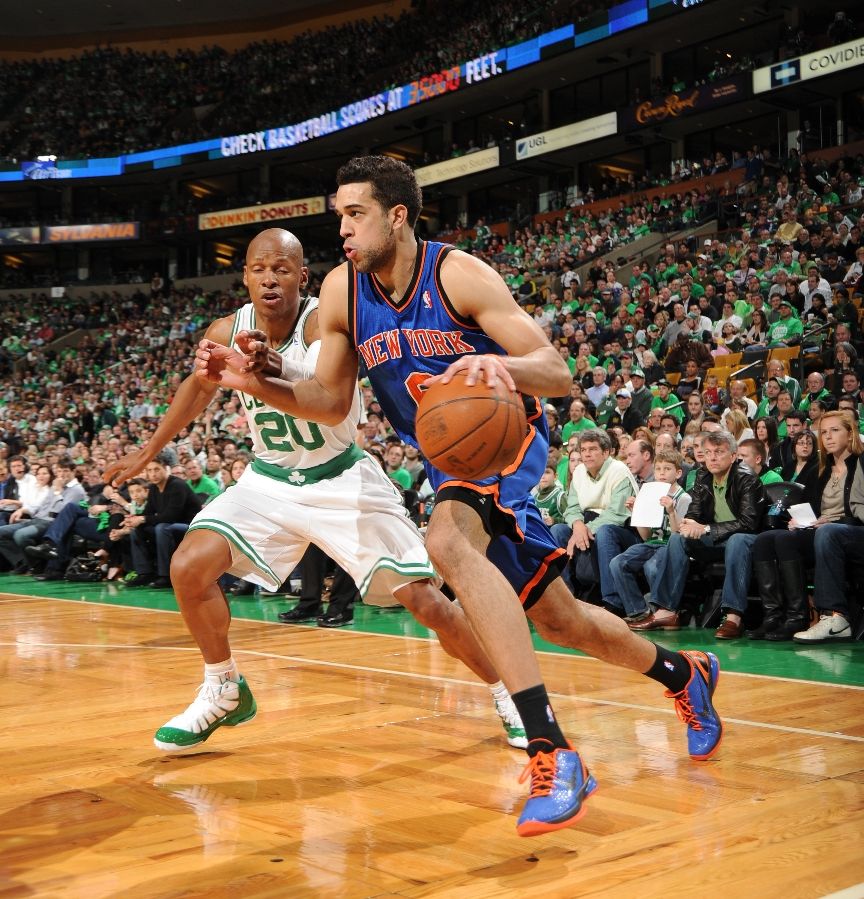 Landry Fields continues to wear iD colorways of the Nike Zoom Kobe VI.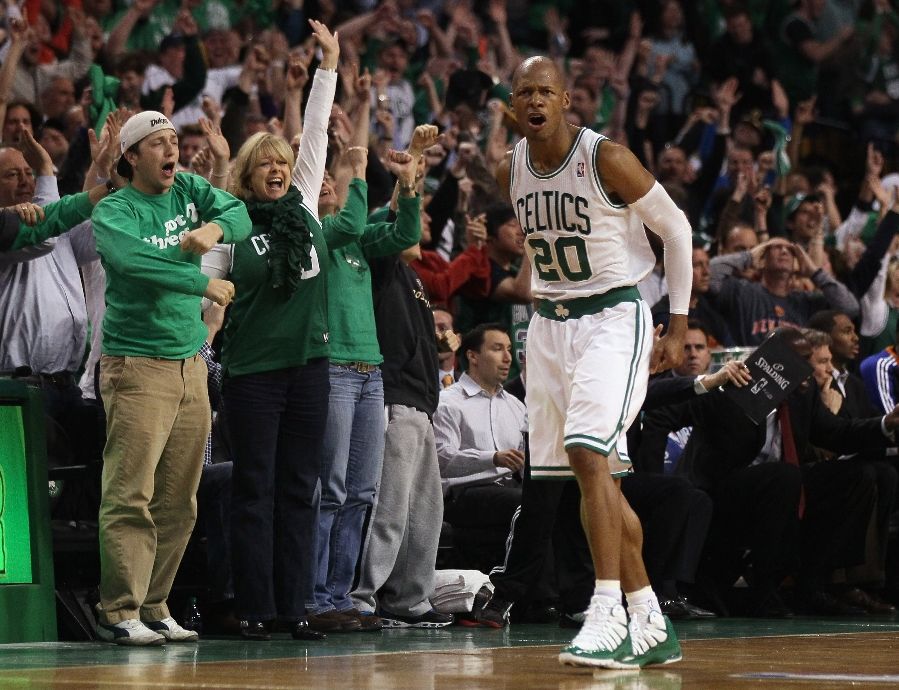 Clutch. Jordan Play In These F.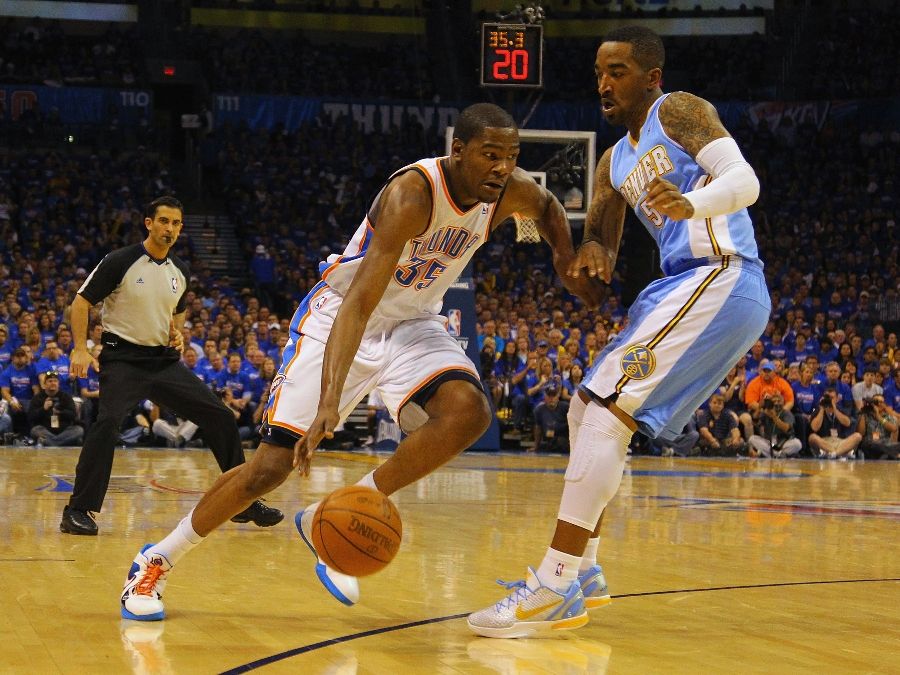 Earl Smith pretends to play defense in an iD colorway of the Nike Zoom Kobe VI.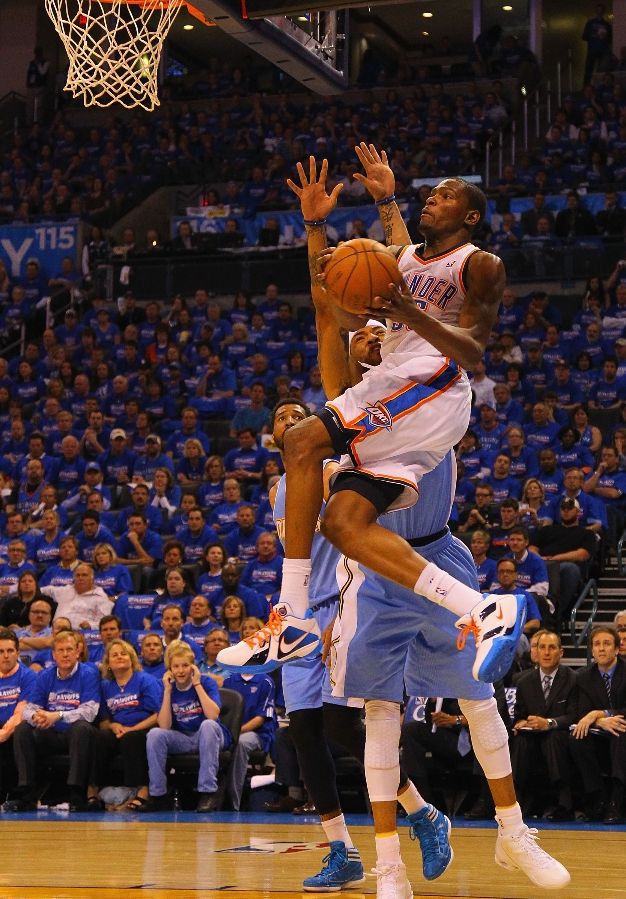 Kevin Durant with an acrobatic shot in the Nike Zoom KD III Playoffs.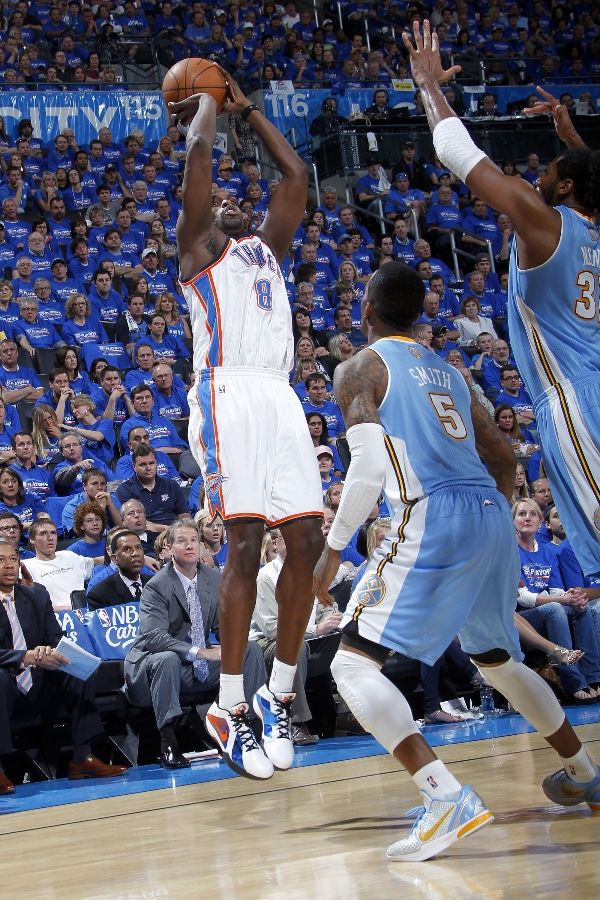 Unlike Jarrett Jack, Nazr Mohammed's Nike Zoom KD III iD is terrible.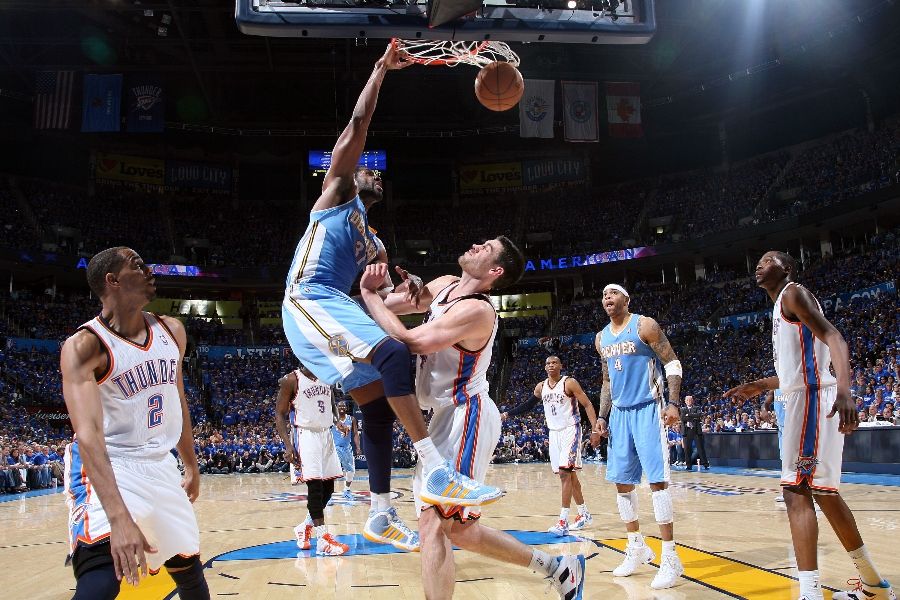 Nene pretty much dunked on every member of the Thunder in the adidas adiPure.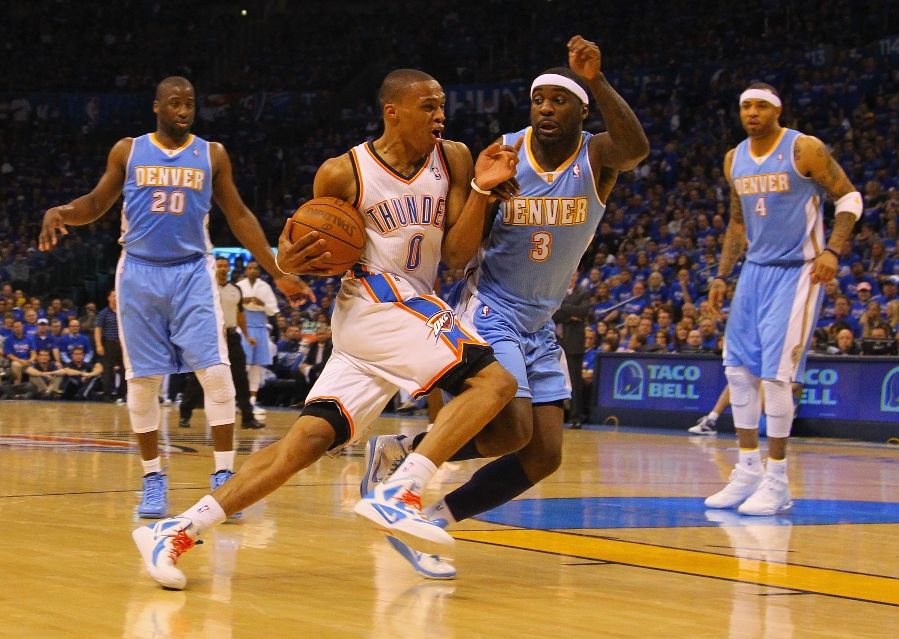 Russell Westbrook drives in his Nike Zoom Hyperfuse 2011 PE.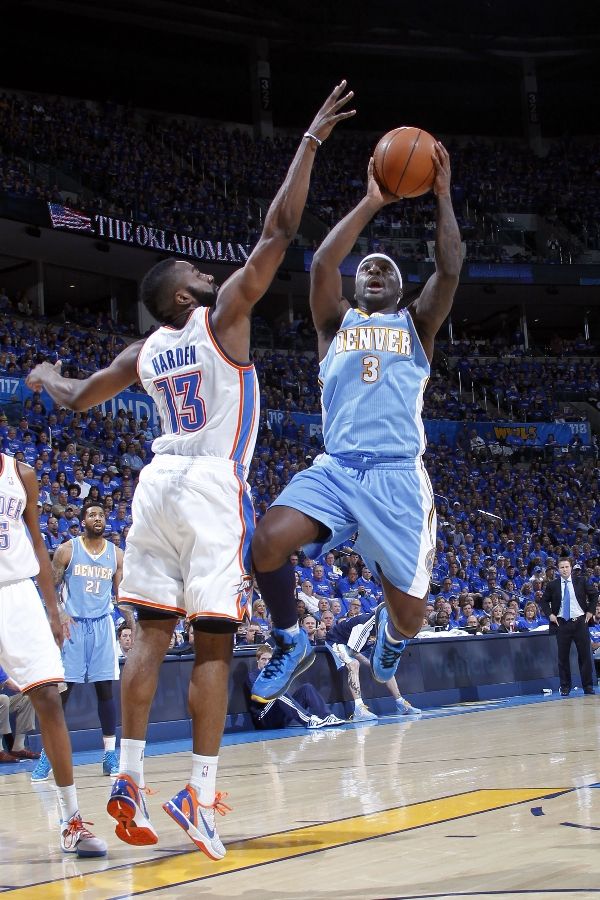 Ty Lawson shoots in the "Entourage" Nike Air Max LeBron 8 V/2; James Harden defends in his Nike Zoom Kobe VI iD.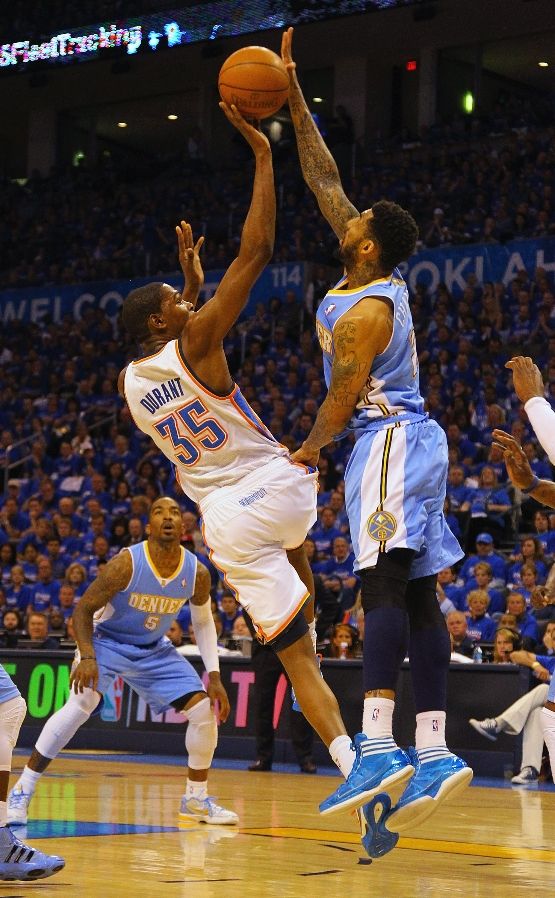 Wilson Chandler stuffs Kevin Durant in the "Sharp Blue" adidas adiZero Crazy Light.
images via ESPN