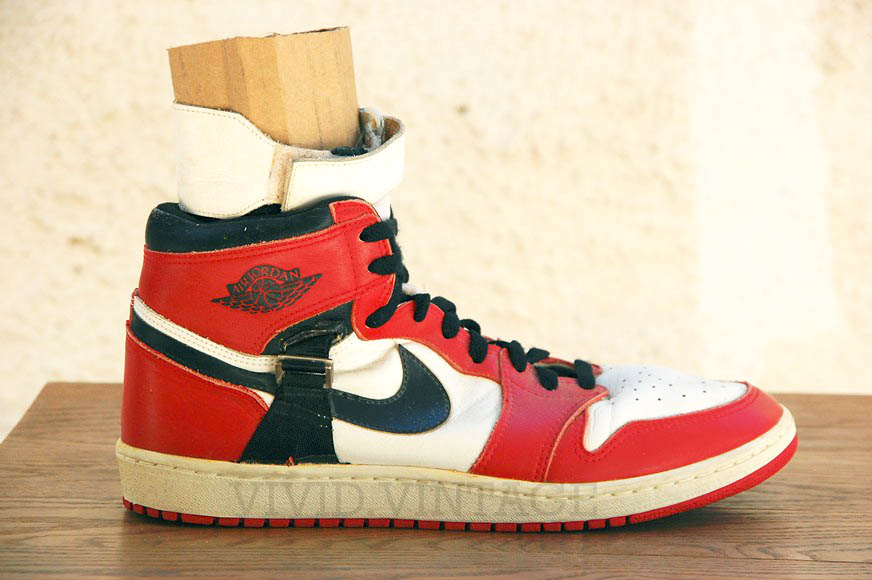 The term "Holy Grail" has become somewhat cheapened in today's sneaker culture. What used to be somebody's ultimate or unlikely collection-making pick-up has been reduced to pretty much any shoe he or she really likes a lot. That's not to say that a "Holy Grail" has to be incredibly rare or expensive (mine fall somewhere between a DS Reebok Shaqnosis with the Pump on the tongue or Shaq's Air Jordan IX PE), but one shouldn't be picking up a new "Grail" every other week. Here's a shoe that regardless of price or rarity has to be impressive to any collector because of the story and history attached to it.
A lot of people remember 1986 as the year Michael Jordan lit up the Celtics for 63 points in the playoffs. What they don't always remember is that Michael missed all but 18 games that season after breaking a bone in his left foot against the Golden State Warriors on October 29, 1985. The injury was thought to be a potential season-ender, but with his Bulls still in playoff contention at the end, MJ surprisingly returned to help the Bulls make and complete their playoff push.
When Jordan first returned, he wore a specially made version of the Air Jordan I  with a built-it strap ankle brace. Additionally, the shoes were lined with custom made orthotic insoles to further protect his foot. An actual pair of Jordan's custom Air Jordan I has surfaced on eBay in all of its original glory.
As you see, the shoes come in the original White/Black/Red colorway, but feature notches and black support straps on the quarter panels. Upward, you see the actual built-in ankle brace, which connects to the black support straps. This pair comes in Jordan's famous mis-matched size 13/13.5 and has Player Sample tagging along the inner liner. Truly one of the most remarkable sneakers I've ever seen.
Unfortunately, I don't have $25,000 dollars to spend on a pair, but I can't blame the seller for seeking that much. If you do happen to have that amount in between your couch cushions, add this awesome artifact to your collection by visiting vivid.vintage's eBay auction.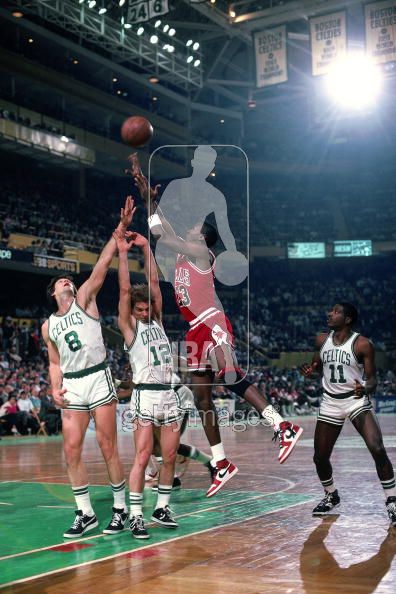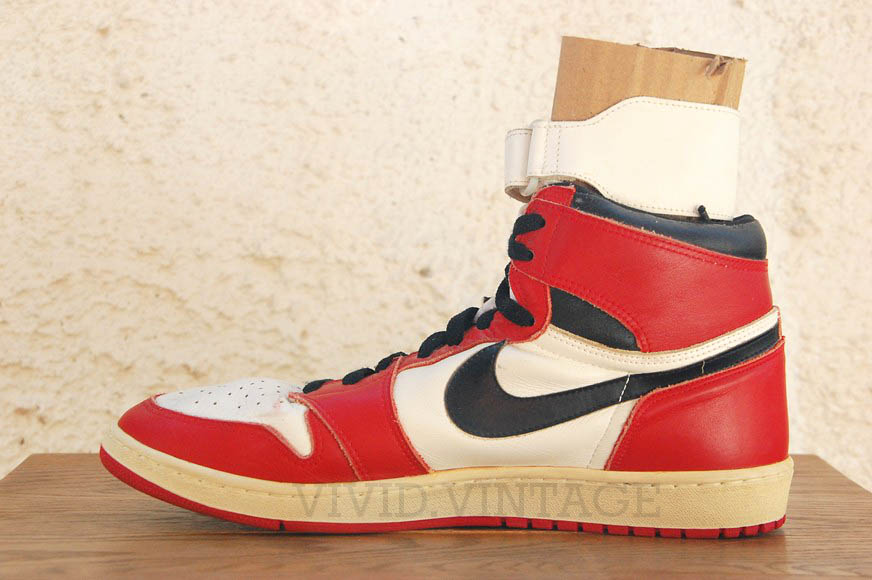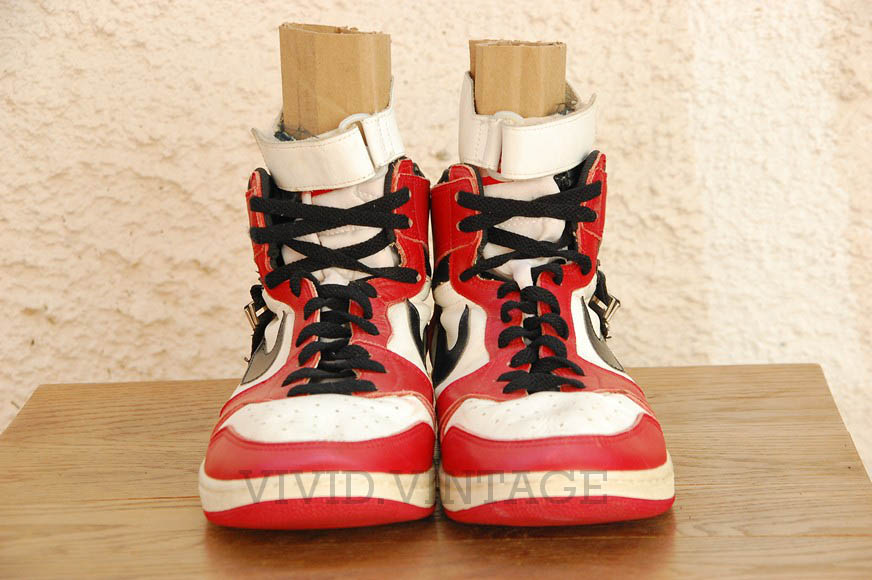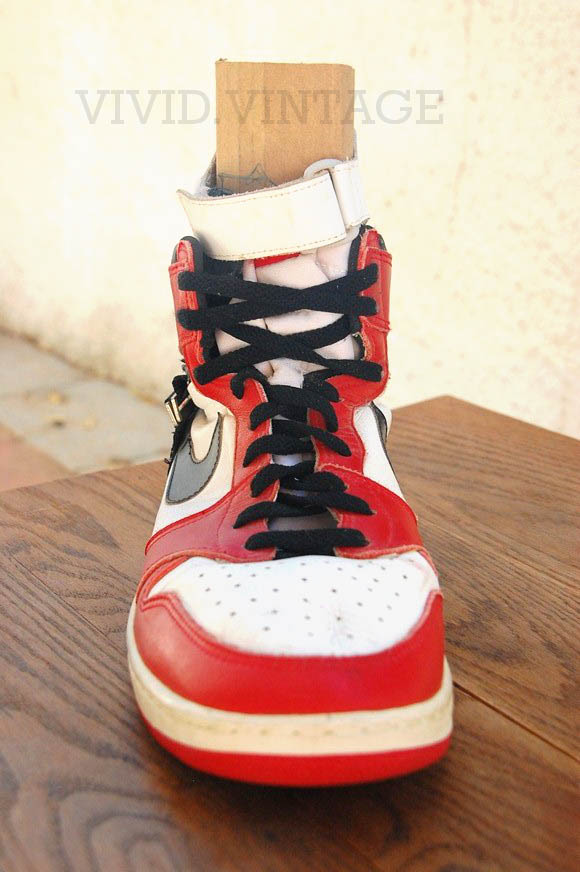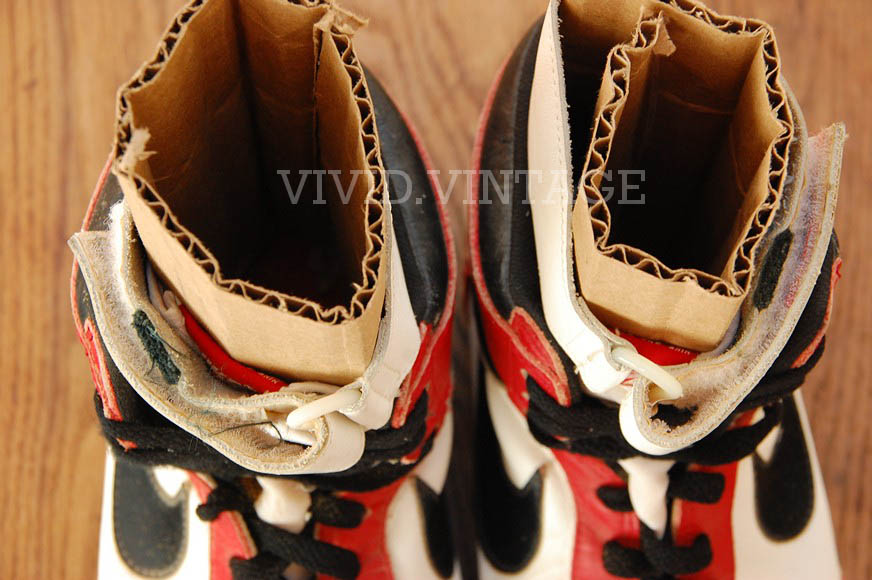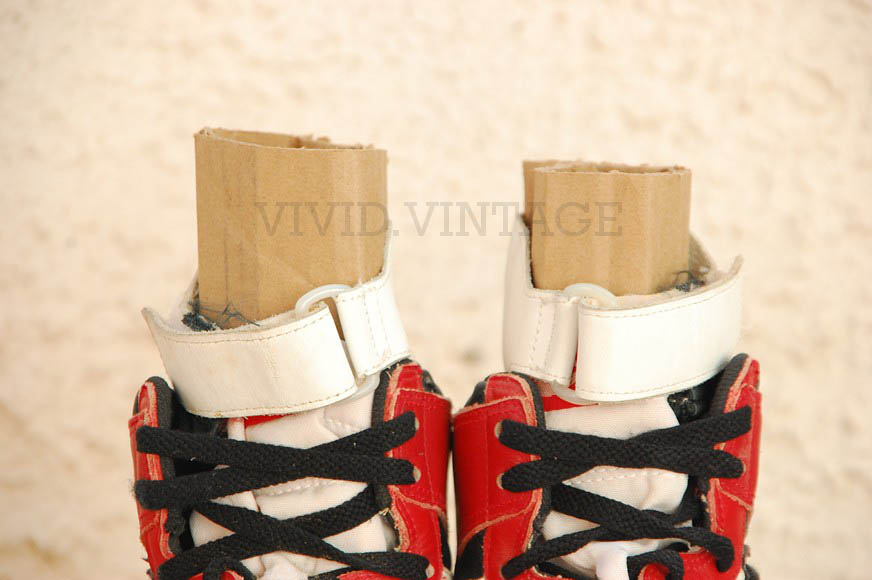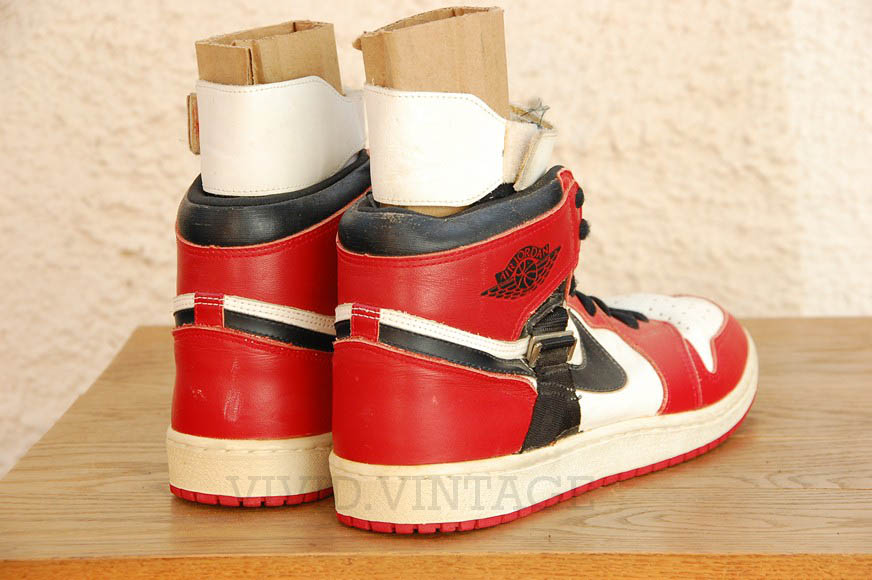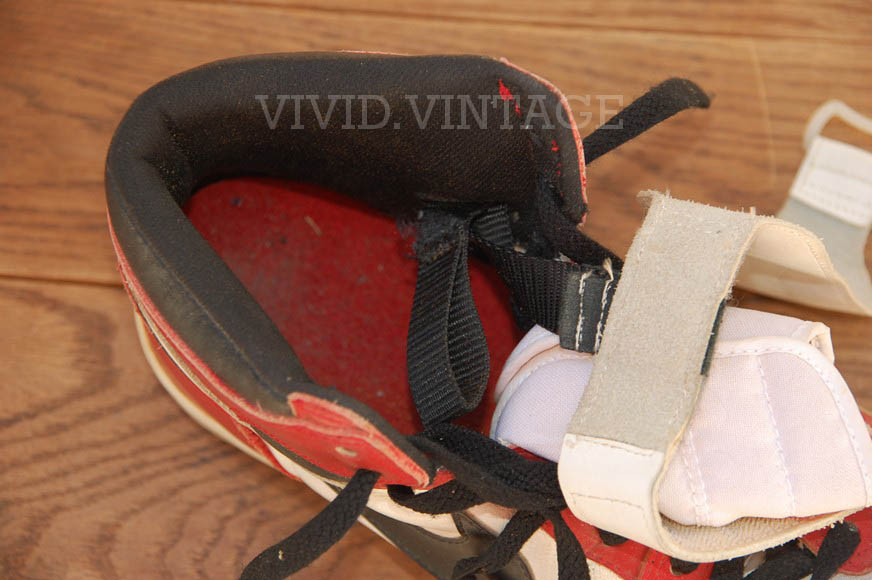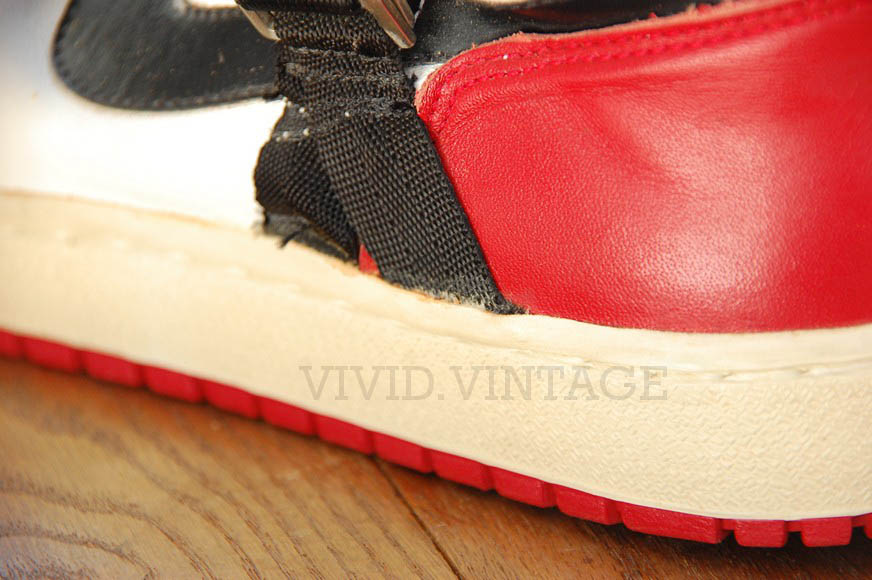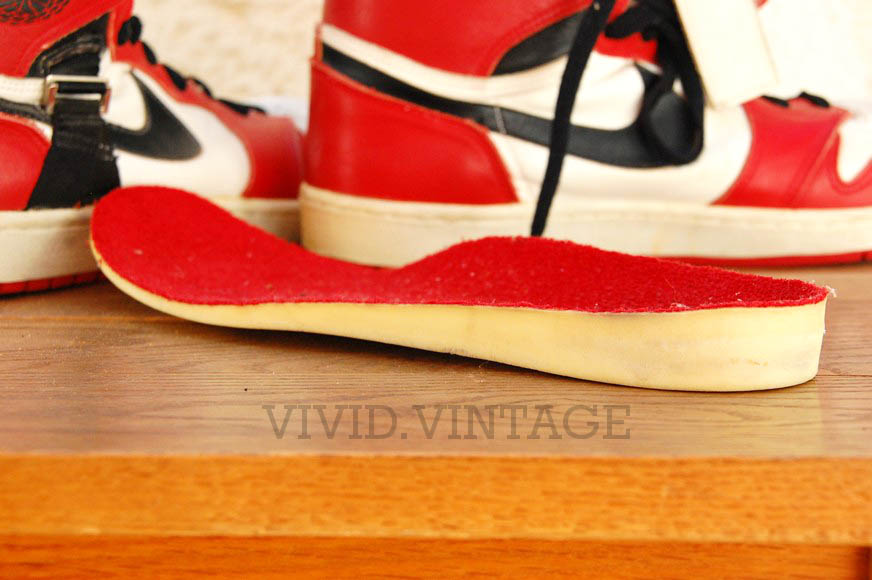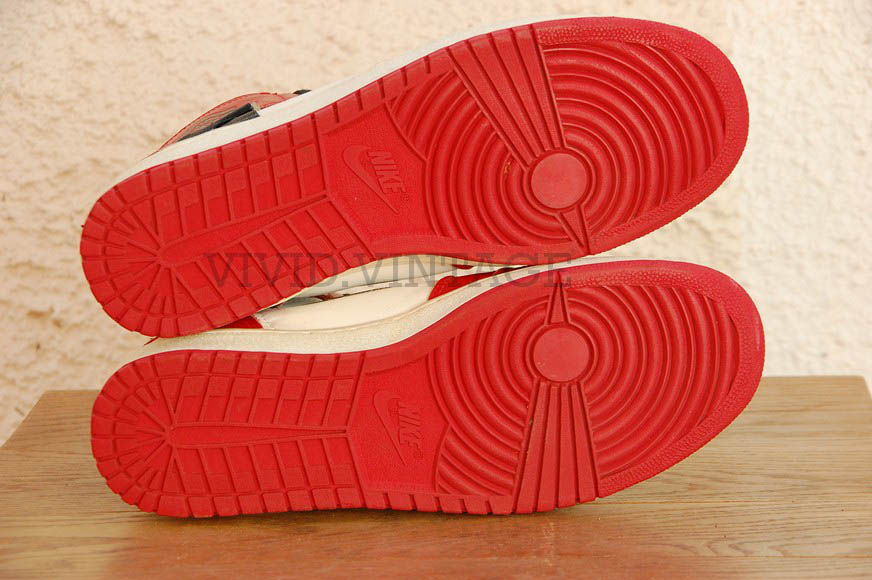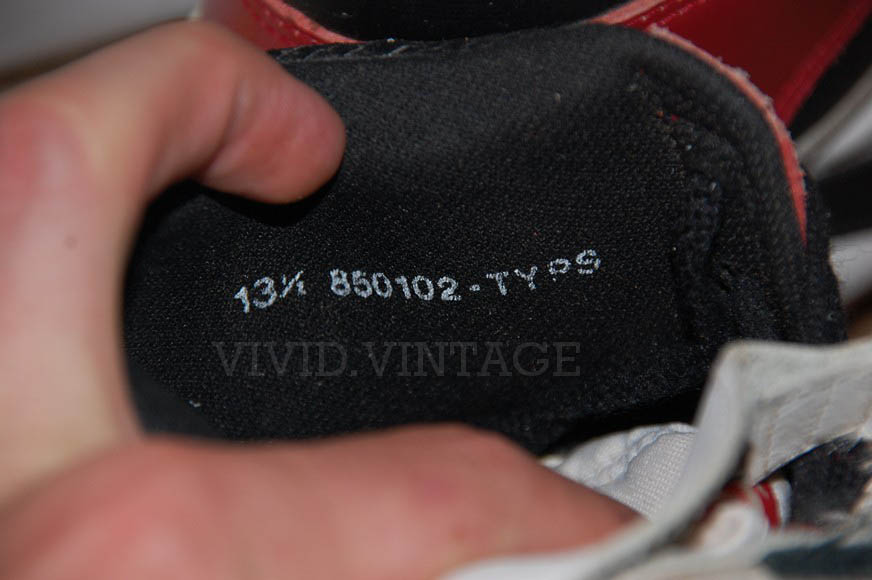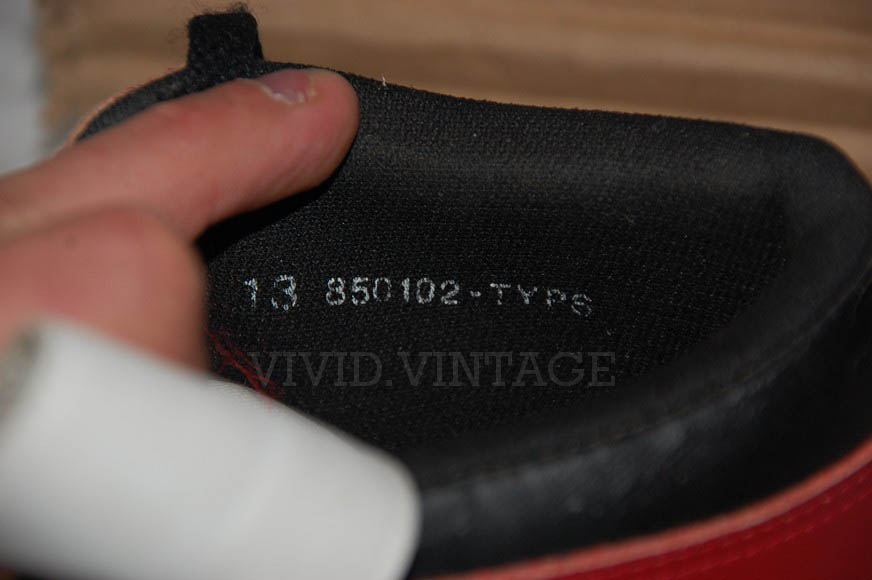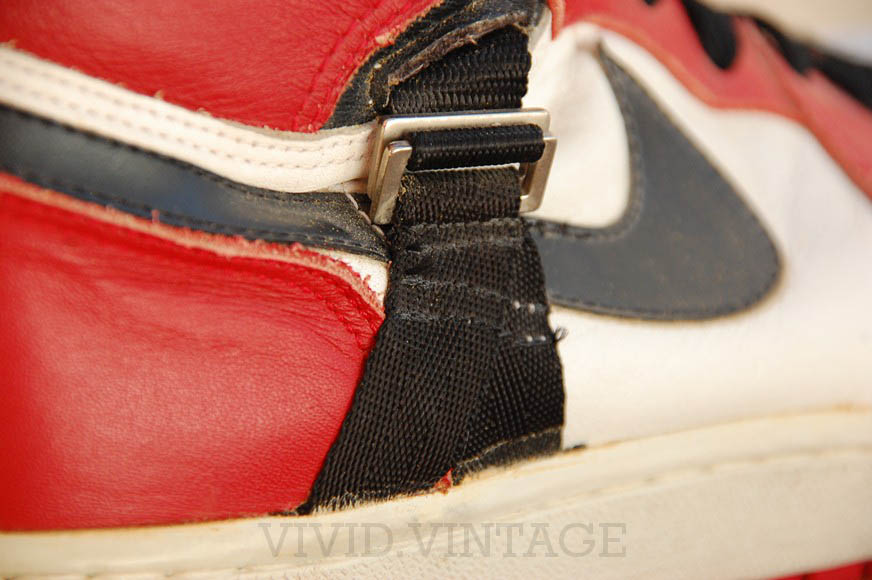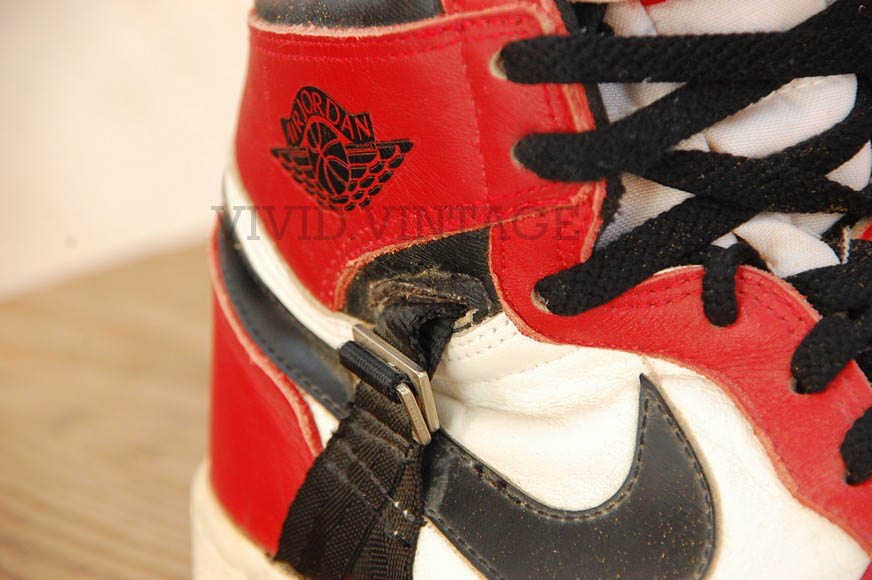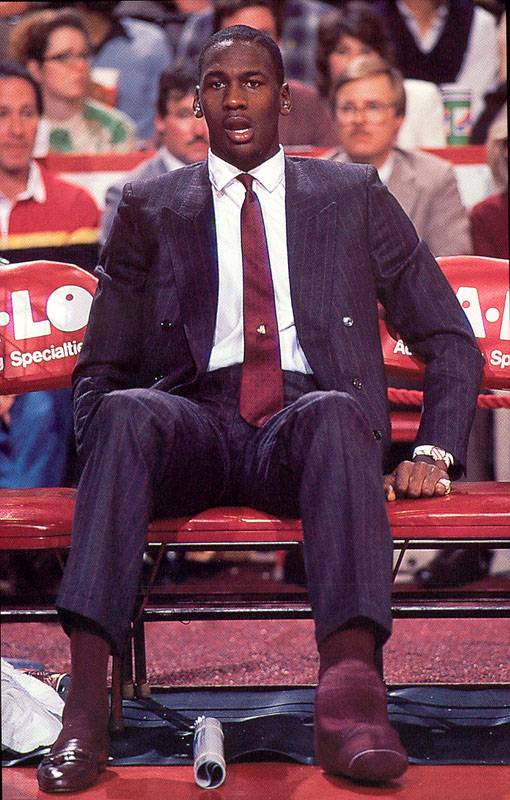 via vivid.vintage