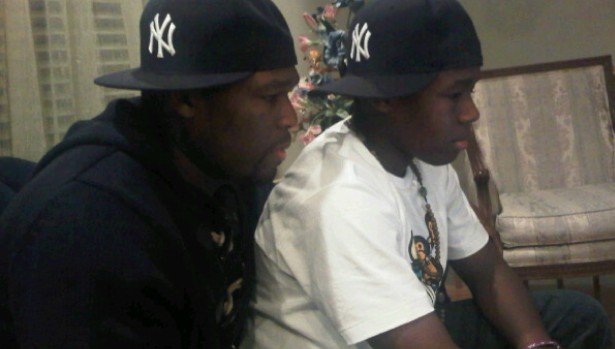 words // Brandon Richard
No longer just a rapper, hip hop mogul Curtis "50 Cent" Jackson has shed the bulk of his "gangsta" image for a more business savvy approach. We've seen him rake in the cash off ventures like Vitamin Water, Sleek Wireless Headphones, Power Cologne, 50 Cent video games, movies and sneakers. While some may have not pegged 50 Cent as the best role model a few years back, his 13-year old son Marquise is possibly proving otherwise.
In a sit-down interview with Vibe, 50 revealed that Marquise has plans to open his own online sneaker store. This is a process that dates back to this past Christmas, when 50 posted a picture of Marquise on his Twitter account saying that the shop would be called something along the lines of Happy Feet. "He's opening an online sneaker store" 50 told Vibe. "He has a passion for shoes like women do, but from a young male perspective. It's more like kicks (sneakers) he's crazy about."
With a net worth north of $100 million dollars, 50 insists that his son still works to earn his keep. "He'll say, 'Can you get me these?' I'm like, 'I'm not buying this kid no $400 sneakers.' They'll be done in two weeks regardless. And he'll put on a pair of $400 sneaks to play basketball, because he's basketball crazy. I remember when the most you could pay is like $125 for Jordans."
At the moment, Marquise's site is still in the developmental stages. We'll update you here at Sole Collector when (if) it goes live. In the meantime, tell us what you expect from an online sneaker store "ran" by a youngster like Marquise. He'll obviously have other people around him and a nice amount of dollars at his disposal. Can he succeed? Will he be selling deadstock G-Unit sneakers? *fingers crossed*
Like father, like son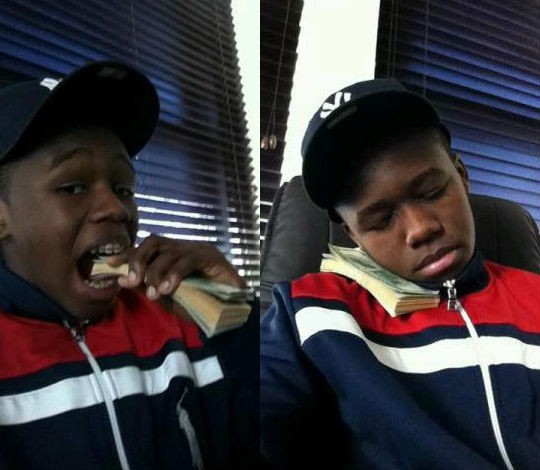 via aceshowbiz