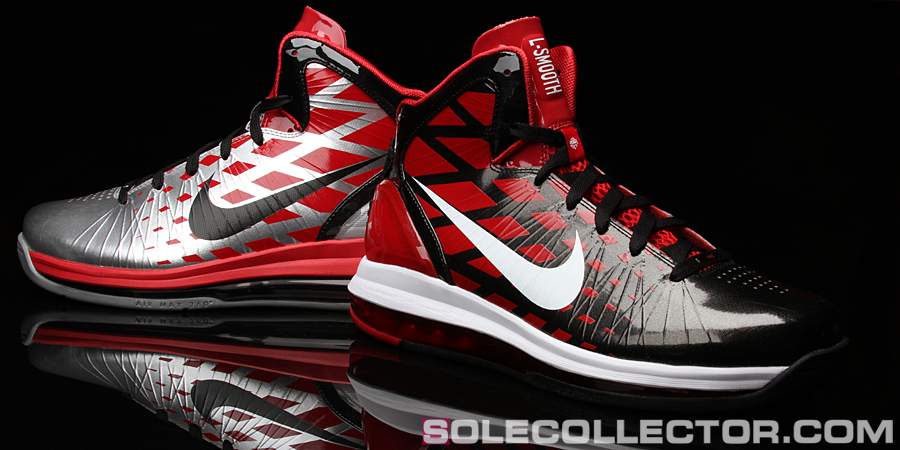 words & images // Nick DePaula
This past October, the Portland Trail Blazers hosted their second annual Hoops And Heart Fundraiser event for local area charities, hosting over five hundred guests at the team's practice facility for a celebration of the team's many recent community contributions. With both current and former players in attendance, the goal of the event was to also help raise money through a series of silent auctions and prizes that would benefit the team's make it better Foundation.

Among the many prizes on hand was a highly coveted Rookie Car Wash, which included a hand scrub and detailing effort from the likes of Armon Johnson and Elliot Williams. Also, a trip on the Blazers' team plane to Miami was up for grabs, to take in their lone game in Florida against the Heat's much-hyped trio.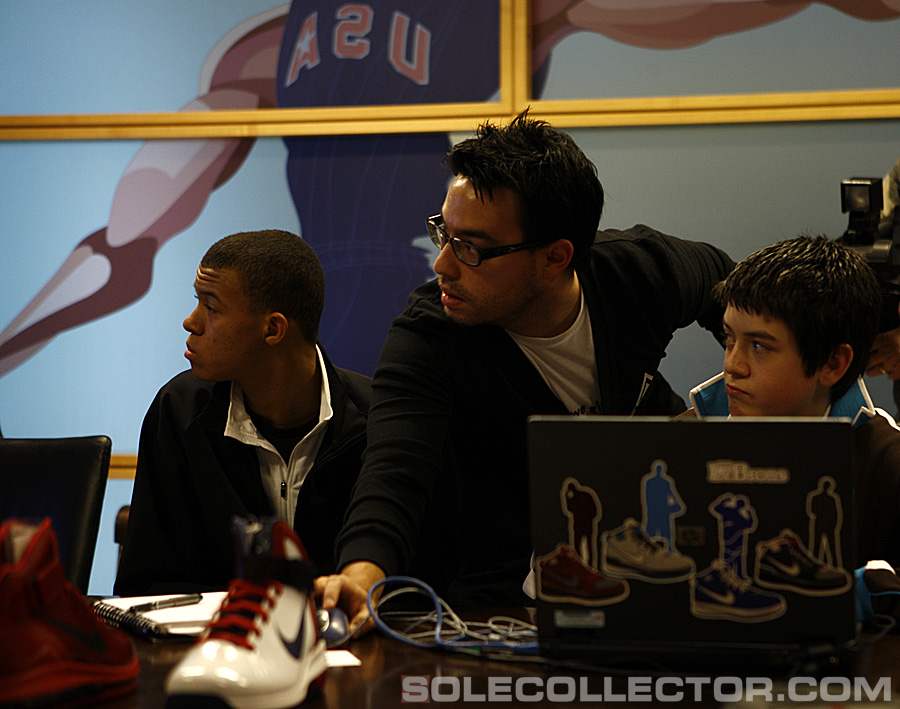 What was the prize that probably would most excite you? The chance to design LaMarcus Aldridge's custom sneakers, of course.

For the second year in a row, Nike Basketball and Aldridge teamed up to offer a chance for the highest bidder to design the power forward's player exclusives. Also included in the auction was a tour of Nike's World Headquarters in Beaverton, and the chance to work hand-in-hand with Nike Promo Product Line Manager Kyle Yamaguchi and LaMarcus himself on his Max Hyperdunk 2010.

As the auction-style war began, Nike Brand President Charlie Denson conveniently went on to place the high bid. Perhaps he knows his way around the 177-acre campus already, and in following Brandon Roy's winning bid and eventual donation last season, he generously donated the prize along to the Portland-area St. Mary's Home For Boys.

A residential treatment center for high-school boys from disadvantaged backgrounds, the St. Mary's Home For Boys offers up schooling, personalized mentoring and guidance for at-risk youths. For four lucky students from the school, the chance to design a colorway of Aldridge's shoe at the Nike offices last January was an experience of a lifetime.

As they made their way into Nike Basketball's Air Backfield conference room on the fourth floor of the Jerry Rice Building, the four students were soon greeted by the 6'11" Aldridge. "He really is that tall in person," all four simultaneously realized to eachother. During the NBA season, Kyle Yamaguchi has the honors of designing nearly all of the player exclusive versions of Nike's basketball shoes that will hit the hardwood, but he gladly turned over the reigns of his computer for the hour-long brainstorm.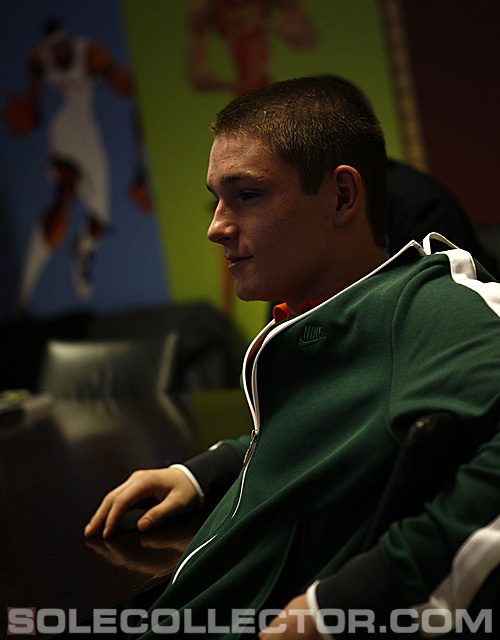 After splitting the boys up into pairs to work in groups on both a home and away version for LaMarcus Aldridge, Yamaguchi laid out the ground rules. "This is like NIKEiD, only with no rules," he laughed. "There, your Swoosh color might have to match the color of the tongue. Here, you can do whatever you want."

Well, almost anything. "I'm cool on the pink," Aldridge joked right away. A pretty low-key guy off the court, LA likes to keep things a bit more flashy on game nights, and he first offered up some input on what he was looking for. "I like to be noticed," he said. "I'm a real big patent leather fan, so as long as you have some shine and color, they'll be fine with me."

Last year, if you recall, Aldridge's custom Max Hyperizes for the playoff run included a memorable all red patent leather pair, and a stark white and red version that he wore at the Rose Garden. To switch things up a bit, the students looked to take an opposite approach for this season. Both pairs incorporate Nike's new screen printed graphic treatment along the upper, and for the home pair, the students looked to make use of the Blazers' little-used third color accent of silver. The full silver patent upper is contrasted with a red midsole and collar, with black accents throughout. If you've watched any of the team's games so far during the playoffs, there's zero chance you didn't notice them.

For his road pair, the St. Mary's students went down a more traditional path, keeping things clean with a nice mix of black and red along the upper. As always, LaMarcus' custom "L-SMOOTH" tagging can be found along the tongue, and you'll even find the official St. Mary's Home For Boys logo along the lace loop.

After both groups spent about twenty minutes each on their pairs, they were happily met with a huge smile of approval from Aldridge. "These guys created something that is going to have a lot of energy on court, and LaMarcus is going to look great in the Playoffs. I think they did an awesome job," said Yamaguchi afterwards. "You can definitely sit in the 300 level of the Rose Garden and you're not going to see anything else like that on court."