words & interview // Nick DePaula
Originally published in Issue 37 of Sole Collector Magazine
In the beginning of the Air Jordan line, there was no such thing as Retros, lifestyle colorways, hybrids, or even Jordan Brand for that matter. Back when it all began, it was about one model each season, and it was intended to be the best-performing shoe that could possibly be designed. Now that the Air Jordan has transformed from a single shoe to an entire brand, there's certainly room for a broader range of products. One element that is as important now as it was in the early days is the emphasis being placed on performance. As the years passed in the last decade, it's a focus they've at times lost hold of. Regardless, performance is what got them to the top in the first place, so it only makes sense that a renewed sense of priority would be placed here.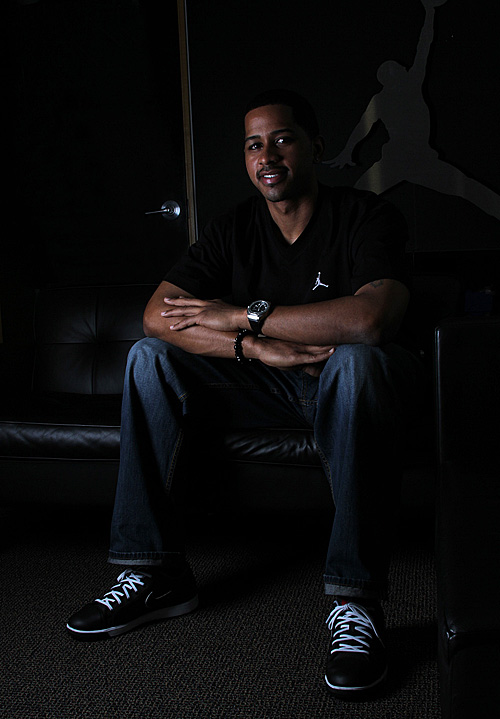 Helping to guide that vision is Jamaal Lucas, Jordan Product Line Manager. With duties that include helping to set the direction for which models Jordan Brand athletes will wear, Lucas has firsthand knowledge of the direction of performance basketball. Sole Collector caught up with Lucas to discuss the brand's renewed performance focus and to gain some insight into the future direction of the brand and its Team athletes.
Nick DePaula: Would you say that performance is now the primary focus of the brand? For a while now, it's appeared that Retro was.
Jamaal Lucas: I think performance has always been a focus for the brand, but just within the last, maybe two years or so, it's been, "OK, let's really speak about performance." We've kind of just somewhat put shoes out and almost just wanted kids to just adopt them for what they were, and we really didn't play up the performance attributes of the shoes. Now, we really want to speak to performance and remind kids that this is a performance brand. Just looking at MJ and what he did, the shoes were great, and we see them now as Retros, but those were once performance shoes that performed at a very high level.
NDP: What are some of the biggest assets you guys have now as a performance brand?
JL: Zoom Air and regular Air are basic technologies that work great for us, and I think you'll see the upper begin to evolve, too, with no-sew, Fuse and Flywire becoming some of our biggest assets.
NDP: So we'll be seeing Fuse and Flywire come into the Jordan line?
JL: Yeah, it'll be a mixture. You'll see some products where we'll really play it up. Of course, in our own way. We appreciate what Nike Basketball has done, and they've set the benchmark in the industry for what Flywire provides in terms of being lightweight, yet still supportive. We'll look to use it in key areas on our products.
NDP: And how would you break down what styles of play you guys are currently outfitting?
JL: We focus our silos on the Quick, Air and Explosive. We have Chris Paul representing the Quick silo, Dwyane Wade who represents the Air silo, and then Carmelo who represents Explosive. We'll talk to the majority of players, one to five, through those. If you look at the game today, you have guys like Kevin Durant, who's almost 7-feet-tall, but he's not a big man. [laughs] You have Kevin Garnett, who now plays like a traditional big man, but is not like the average big. The days of Shaq, Hakeem Olajuwon and those kinds of guys are phasing out, and now we're seeing guys that are in that 6-feet-9-inches-and-up range that can play like a guard and can play it all, so we have to address all of those players. We still have our point guards, of course, but the majority of where the game is at now is between that two to five player that is versatile.
NDP: So Quick, Air and Explosive . . .
JL: Yeah, those are our three silos, with Melo, CP and DWade leading the way, but you may have a kind of consumer who likes DWade, but he's a 5-foot-10-inch point guard, and his game may be suited for an Air type of shoe. And you may have a guy who's 6-foot-7-inches or 6-foot-8-inches,
but he's a point guard and he wants a Quick shoe. We're going to lead with our athletes first, and have shoes that can address all players.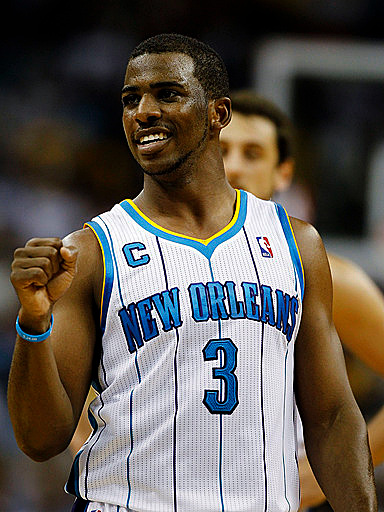 NDP: Are you guys still going to be using the circle Jumpman as the performance icon?
JL: No. The Jumpman will continue to be the dominant logo, but as far as what surrounds it, we're still looking to evolve that. As of now, the direction we're heading will just be the Jumpman, loud and proud.
NDP: Are you guys branding those three silos differently amongst each other then?
JL: We're not branding them differently yet, but I think through visual language from our design team, they're focusing on what Quick, Air and Explosive can all represent. We'll look to define it through language and design lines. Eventually, we may get around to doing badging or different types of logos. Right now, we'll just be focusing on design and looking to separate distinction between shape and however our design team looks to do it.
NDP: How have some of the team guys helped develop and improve some of the models. I know CP has been pretty instrumental with Podulon and adding in some other insights like that medial wrap.
JL: Yeah, exactly, and our athletes have been key. That's one of the things that we've been looking to do more of. Listen to those guys and let them lead by what they like. When we meet with him, CP will say, "I play on my toes a lot; I like to change gears." He's not a linear guy; he's horizontal, diagonal and however you want to describe it. [laughs] He's everywhere, so he likes Podulon, which is more responsive. It's lightweight and a nice responsive cushioning system for his style of play. Little insights that he's given us include how he likes the medial side of the outsole to wrap up as a toe bumper against toe drag. Carmelo, he likes ankle support, but Dwyane Wade likes free range of motion. Just listening to those guys will help us dictate what we're putting into shoes and the technologies, whether it's Nike Zoom, encapsulated Air, or Max Air. Listening to those guys and letting them lead the way has been key for us in looking at where we've been and how we'll define our future.
NDP: Luckily, they all want something different.
JL: That's the great thing. [laughs] Sometimes you may get a little crossover, but for the most part, they're all different, and they all have different styles of play. DWade is a slasher, cuts hard and bangs himself up. You see Melo, and he's probably the most versatile player in the League. You'll see him down low posting up, you'll see him shooting jumpers, and you'll see him driving. CP gets steals, blows by people and really does it all. Three distinct styles, but we like having a crossover that links them all together here.
NDP: You talked about looking at where you've been and also where your future will go. Are you guys going to still be looking back at old signature models and releasing .5 and hybrid performance models?
JL: That's not in the plan right now, but I'm not going to say we won't do it again. It really just depends on the market. As we get out and talk to consumers and kids, that's how we get our information. The .5s on the performance side, you probably won't see as much, but the hybrids on the lifestyle side, you'll probably continue seeing those. I think we've found a niche and a consumer who likes that. They're into that, and they didn't necessarily grow up with the brand, or know their history or even see MJ play, but when they see these hybrids, it gives them a segueway into finding out where these shoes came from. They go out and will just dive into the Internet and get all of the information they need and go and get a history lesson about what MJ did for the game – in both the NBA and the shoe industry.
NDP: The CMFT line has been something that has been building up now for the past couple seasons. Are we going to be seeing new
models take on the CMFT look?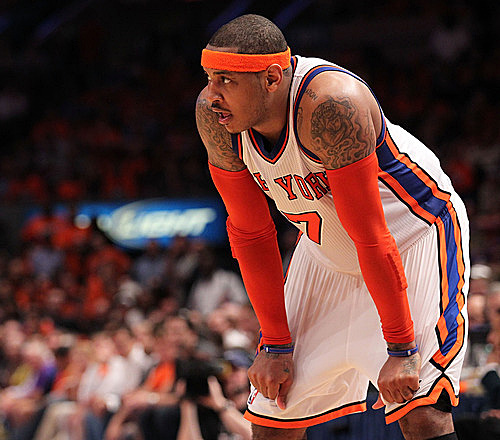 JL: You'll see new models, and we'll look to evolve it as the seasons progress. As of now, there're four models, with the 11, 12, 13 and 10.
NDP: Will they be on the same running toolings with the heel and then full-length Air, or will you guys be introducing new toolings as well?
JL: We'll look to evolve that, and some we may keep on the full-length Air, and others on that heel Vis Air tooling, and then there may
be something new out there that we try and experiment on.
NDP: In February, you guys had the Black History Month Pack with Nike Basketball and Converse being worn throughout the NBA. Last summer, we saw the huge World Basketball Festival with all three brands involved. Are you guys looking to do more of these big performance moments with all three of the Nike Inc. brands?
JL: That will continue. As we map out the calendar, if there's a key moment that we can all come together, unite and celebrate as everybody being from behind the berm, you'll see us look to celebrate those moments.
NDP: Just in terms of talking about yourself, you're a unique product guy in that you played at a high level collegiately, and still play. You're pretty involved with the Wear Test program here at Nike, and can you talk about some of the shoes that you've been able to make an impact on?
JL: The first Hyperdunk definitely. I tested that shoe quite a few times, and some of the feedback that I gave, along with everyone else, helped to shape that to where it ended up. The Kobe series with the V, VI and VII, too. . . .
NDP: You gotta give me some Jordans man.
[everyone laughs]
JL: Well, all of our Air Jordan series models since the XX2, I've been involved in, all the way up to playing in the 2012 now. The Melo and CP line, too, and for me, because I touch most of the basketball shoes that we do, I think it's important for me to test them because I'm the one that has to go out and sell it to our partners and stand behind it. I love being able to test the shoes and give my feedback based on my experience playing basketball and knowing the game still. It's been a big benefit for me, being able to test the shoes that I'm working on.
It's almost like a kid, because you treat those shoes carefully, and you put a lot of time into them with development and design to get the shoe right. I always want to make sure I'm testing everything, because if there's something wrong, I want to make sure we get it fixed. If there's something great, I want to make sure we capture what was great about that model and how we can improve it or see it transform into the line. Like with herringbone traction, there're some things that just aren't broken. But you want to keep evolving it, and you want to find a new traction pattern that works as well as, or even better than, what traditional herringbone offers. You want to get that down and capture it in where you're going in future shoes.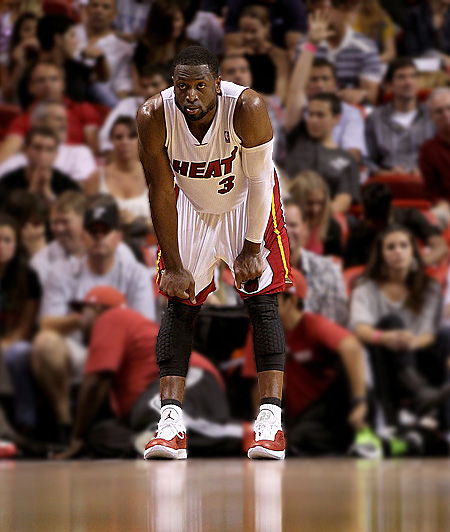 NDP: Are there any recent models that you really enjoyed playing in?
JL: The Chris Paul line I've really liked. The CP III and the CP IV are my favorites. I've played in those, and I probably went through 10 pairs. Those have been some of my favorite shoes to work on and to play in performance-wise. That type of cushioning is built for my type of game and the way I like to play, and I love them.
NDP: And what about some models that are out now that you've enjoyed playing in?
JL: The Evolution 85 is a great shoe. We went through quite a few changes along the way, and I think that's part of the learning experience. When you look at concept cars when they first come out, there are kinks that you have to work through. It was the same with that shoe, and we feel like it turned out great. The 6-17-23 isn't exactly your "true performance" performance shoe as it's a hybrid, but it turned out to be a great shoe to test and play in. The Hardcourt Classic is another solid shoe, and there're quite a few good models coming out. I try not to be biased, because we need to make sure that they perform at the level that we need them to so that we can put them on our NBA and college guys.
NDP: The Hardcourt Classic and the Alpha 1 last year are modern updates of older models. Are you guys looking to do new Alpha models of older stuff?
JL: Yeah, and we've looked at doing more Trunners actually. If you look back at when Trunners first came out, they had a huge following, but some of those designs back then may have been ahead of their time for what the industry would embrace. Coming back and revisiting some of those models, but making them better and getting up-to-date with modern construction and new best practices is something you'll be seeing.
NDP: One of the big shifts we've seen in the NBA is the guys not wearing Retro models. That began last season. What has the feedback from the athletes been like, and will we see that direction continue?
JL: A lot of the guys like the new models. We send them to them early, before the season starts, so that they can test them out first. If the feedback is great, they'll play in them. As far as Retro models, there is that emotional piece of wanting to have a Retro, but we haven't had any complaints from the guys, because they're not getting Retroes to play in on-court. They've fully embraced the direction we're looking to take the brand in speaking to performance. We may capitalize on certain moments in time where you'll see a Retro here or there, but for the most part, the guys have embraced our team basketball models.
Steve Mullholand: Have you played one-on-one with Melo?
JL: No. [laughs] I have not played one-on-one with any of our athletes. [laughs] Most of the time when we meet with them, we want to just focus on getting the shoes right and make sure we take care of that. I would like to play against CP and DWade again, though, because in college, I kind of played against them in college. [laughs] Actually, now that I think about it, I did play with CP in 2008 at the Jordan Classic. They weren't in the playoffs, and we played on a Saturday pickup run with a bunch of guys. It would be good to get on the court with those guys just one time again, though.