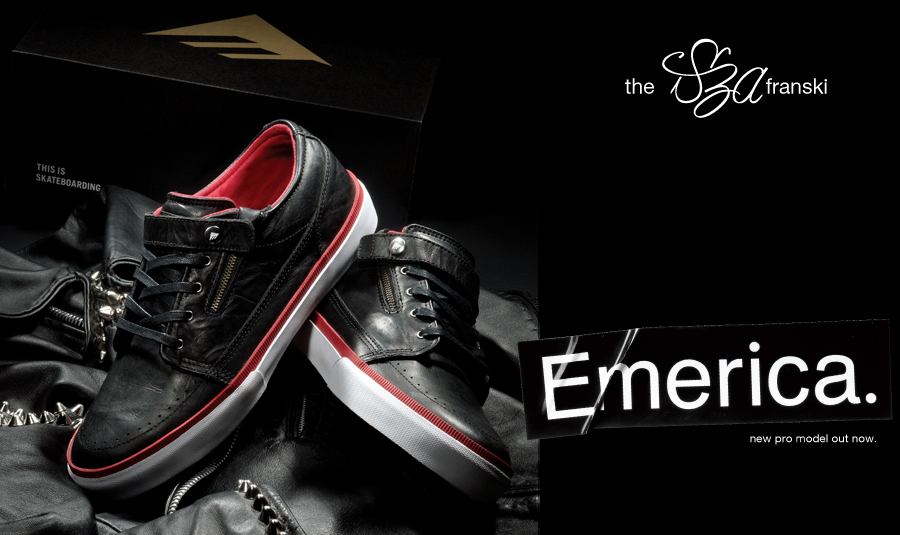 words // Brandon Richard
Las Vegas born Braydon Szafranski is known for his outrageous personality and hard-partying mindset, but he's also quite the accomplished skater. On the board since 1994, Braydon turned pro in 2006 and has been on a roll ever since. Now a member of Team Emerica, Szafranski dropped his first pro model back in 2009. To follow up that shoe, Emerica has officially introduced Braydon's newest pro model, the Sza.
Like Braydon, the Sza is a shoe that will stand out in a crowd. He scaled back the design so it wouldn't be as bulky as its predecessor and replaced the cup sole with a new vulcanized look. Other features include a removable strap, zipper, hidden stash pocket and gum rubber outsoles
Inspired by the leather jackets in Braydon's gear arsenal, one of the shoes is constructed with skateable premium leather. The Sza also comes in other looks, such as White Suede, Black Suede and Navy Suede.
You can pick up the Sza at skate shops worldwide today.