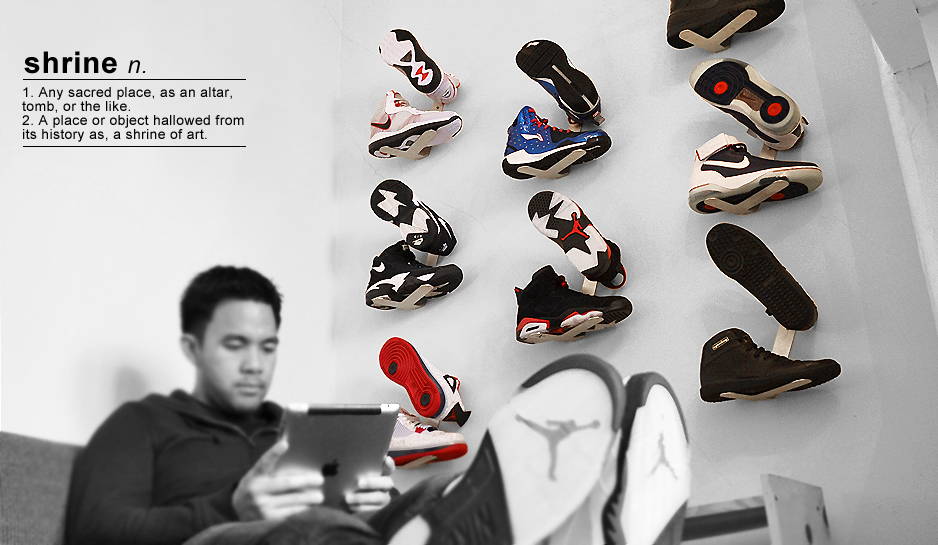 words // Brandon Richard
Within the sneaker community, some enthusiasts have expressed the belief that sneakers don't belong anywhere else but on your feet. However, the beauty of what we do is that we all have a unique approach to collecting, and what makes you happy doesn't necessarily make the next man happy. For those who believe their sneakers are a little more than leather and rubber, here's a new way you can display the kicks you treasure.
From the mind of independent designer Fernando A. Robert comes the Shrine Rack, a stainless steel device that allows collectors to mount their sneakers on a wall. When mounted on the Shrine Rack, the sneakers appear as if they are "floating" and highlights their best angles. The lower half of the rack supports the right shoe, while the upper arm is intended to display the left shoe, sole facing outward.
The Shrine Rack, with the necessary hardware included, is available for $29.99 at the Shrine Rack Store.