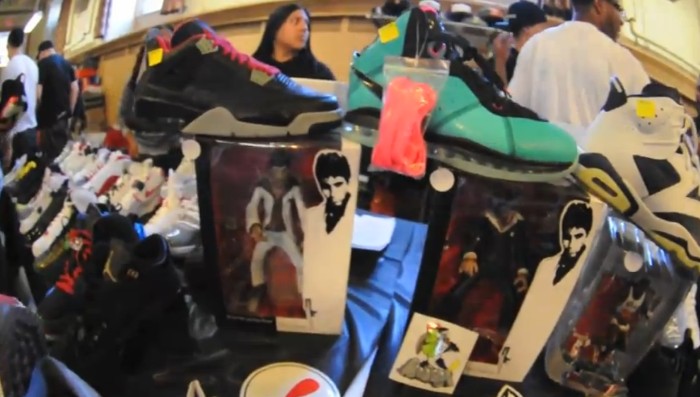 words // Brandon Richard
Unless you're living underneath a rock that happens to be located beneath another rock, you know that Sneaker Con returned to the Mecca today for their 2011 NYC event. Thousands of patrons were on hand to check out what more than 40 vendors and collectors from around the country had on hand for one of the biggest sneakerhead gatherings in the world.
Once again, our friend Mike aka Type X was in attendance and provided us with a little recap coverage for those who couldn't make it out and for those who'd like to relive it. First up is a high-definition video Mike shot at the event. To put into perspective how packed the joint was, the first minute and a half of the clip is a sped-up look at what he says was only half of the line waiting to get in. Inside the building, all kinds of sneaker heat and apparel from fellow collectors and upstart businesses for you to enjoy.
Check out the video below and make sure you subscribe to TypeX's videos on YouTube and follow him @DeadstockNYC on Twitter. Detailed photo recap coming soon.