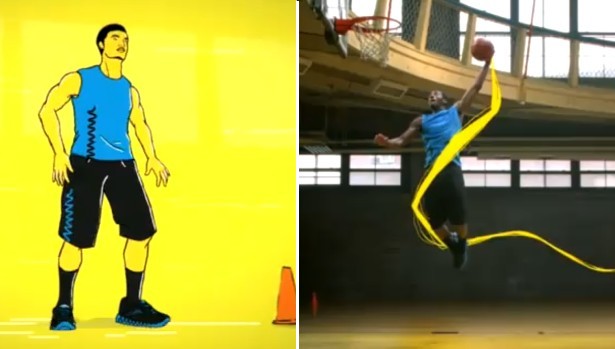 words // Brandon Richard
As the #1 overall selection in last June's NBA Draft, John Wall's rookie campaign has been a little quieter than expected. Factors like Blake Griffin's emergence, early-season injury bugs and playing on a team that isn't very good have all contributed to Wall's somewhat obscure season, which has actually played out pretty well on the court.
Sure he isn't shooting the ball well, but Wall has shown great promise in other areas of the game that should elevate his name into the top point guard discussion in a couple years. He ranks in the Top 10 in both assists and steals per game, while still averaging about 16 points per outing. For comparison's sake, Chris Paul is putting up 15.9 points, 3.9 rebounds, 9.6 assists and 2.4 steals a game to Wall's 15.5 points, 4.4 rebounds, 8.8 assists and 1.6 steals. Not bad for a first-year player in a horrendous team situation.
Wall has also had a solid rookie year as a member of Team Reebok. The primary face behind the brand's basketball division, Wall has spent a healthy portion of this season wearing Reebok's introductory ZigTech basketball shoe, the ZigSlash. Here's a look at Wall's second ZigTech commercial, which features him showing off some of his fancy footwork in Reebok's Zig Sonic runner.
Should we find it discouraging that Reebok has seemingly abandoned promotion of the Zig Slash and has their premier basketball athlete showcasing runners? Not to mention the fact that Wall has been wearing Player Exclusive colorways of the Reebok Question in recent games, without the actual payoff of having some kind of retro release available to purchase after people see the kicks on Wall's feet. Let us know what you think about the spot.
via Reebok