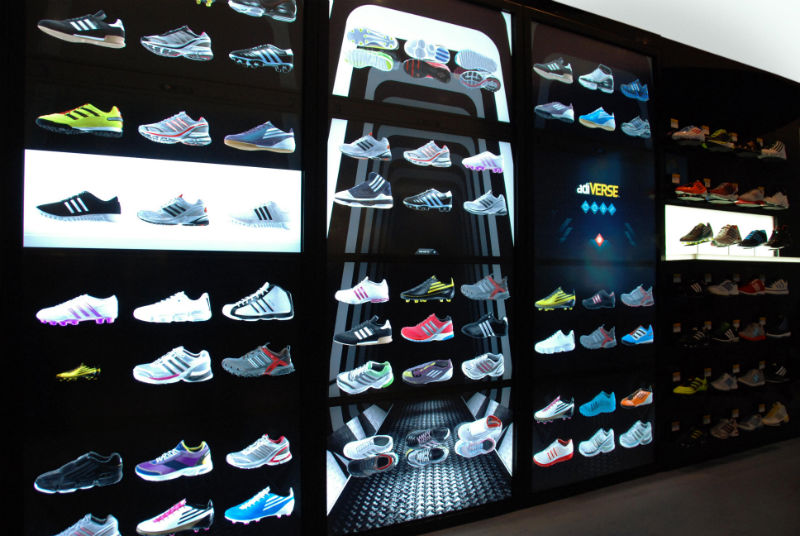 words // Brandon Richard
At last week's Cebit IT fair in Germany, sneaker and apparel company adidas unveiled their brand new shopping technology, a high-tech virtual shoe wall that will be deployed into select stores next year. The interactive wall will give your typical brick and mortar adidas store, which typically carries around 200 models, the ability to access the 4000 models actually offered by the brand.
The Intel-designed wall consists of four 46-inch touch-sensitive flat-screen displays that stand from floor to ceiling. The shoes are broken down into three columns, which are displayed on the screen in virtual wheels that are maneuvered by human hand swipes. Once the customer sees a shoe he or she is interested in, the individual model can be tapped for further information and additional visuals.
Using 3D imagery, customers can spin, twist and enlarge the computer generated images for a better view. Additional information, like videos, testimonials and comments from social networking sites like Twitter and Facebook can also be accessed.
Once a shoe and size is selected by the shopper, an employee will bring them to the customer if they are in stock or order them via tablet PC for delivery. Additionally, cameras installed into the walls record the actual shopping habits of the customers in the background for data feedback.
"Clearly technology works in online shopping, it's very popular," said Intel Director of Retail Marketing Chris O'Malley. "What I think you're seeing now is the brick and mortar has not gone away. There's still an appeal to brick and mortar shopping. But what they're doing is taking some of the technology that works online and bringing it into the brick and mortar stores to enhance your customer experience."
Check out adiVerse in action below: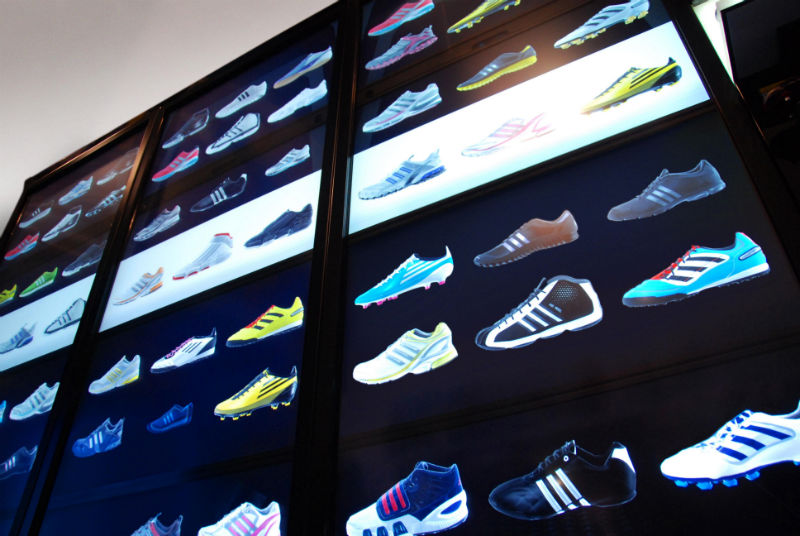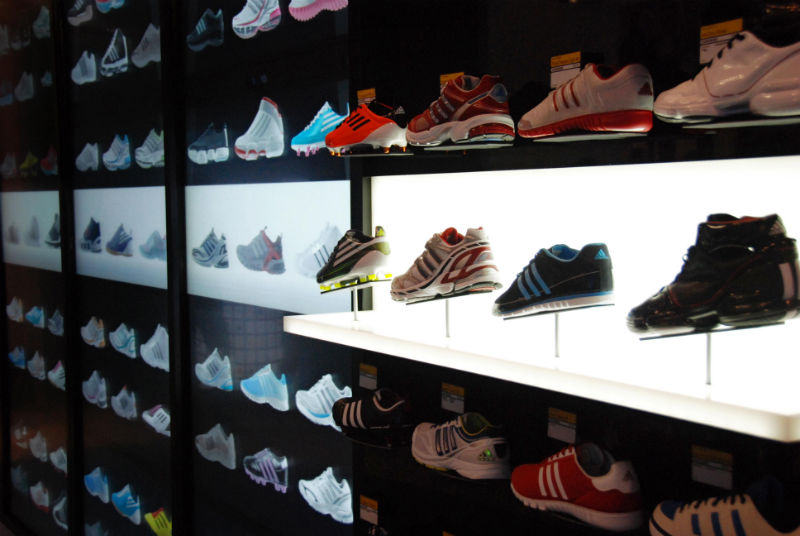 via Network World; additional images from adidas