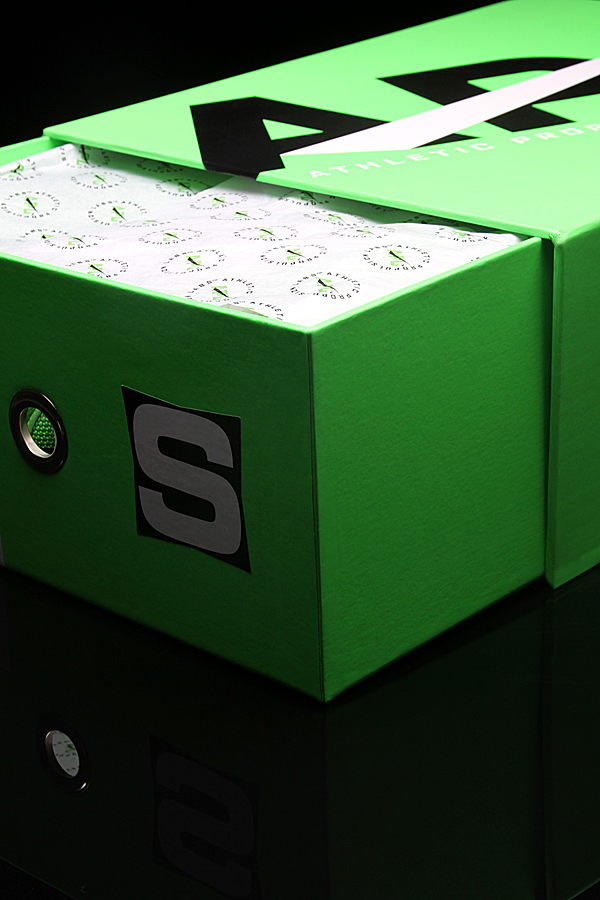 words & images // Nick DePaula
It's been quite awhile since a brand has launched with a single model that's had as much immediate impact as the Athletic Propulsion Labs Concept 1. Perhaps not since the AND1 Tai Chi has a company made such a mark with just one shoe. Coincidentally, it was the same designer, Tuan Le, who lent his design work and collaborated with APL's twin founders Adam and Ryan Goldston a decade later to fine tune the brand's defining debut silhouette.
While the shoe itself was striking on its own merit, the story behind the Concept 1 was surely much deeper, as the brand's Load 'N Launch technology, $300 price tag and supreme packaging forced everyone to take notice. Oh, and of course, there was the league-wide NBA ban at the start of the 2010 season, nicely announced on the 25th Anniversary of the league's Air Jordan 1 ban, only this time, the league enforced the ban because of the Concept 1's "undue competitive advantage" -- not because the establishment couldn't deal with black shoes. Instantly last October, Athletic Propulsion Labs was a top search engine entry and atop the minds of both sneaker collectors and casual sports fans alike.
Rightly so, when we began discussing a potential project together last fall to celebrate the brand's 1-year Anniversary, only one color made sense. Green. On the entire shoe. On all five colorways of the Concept 1 that have released since last March 24th, the brand's staple Load 'N Launch technology is proudly highlighted in APL's ever-familiar shade of green, regardless of whether white and black complement the shoe, or even red or navy. Packaged in an all green box for the first and only time, from the carbon mesh toe and quarter to the glossy upper rand and midsole, you'll see APL's green that got them here celebrated throughout this exclusive edition of the Concept 1.
With only a limited run of the Sole Collector x Athetic Propulsion Labs Concept 1 produced, we've teamed up with the APL crew to offer up several chances for you to win a pair in your size.
We'll be giving them away across several platforms -- all the usual social suspects really -- so read carefully below to win yours...
All winners will be randomly selected on Wednesday!
FACEBOOK -- Simply enter on the official Sole Collector Fan Page by "Like"-ing our SC x APL link and leaving a comment. State your size and hope for the best.
Chosen Winner: Adam Taylor // London, UK
TWITTER -- Enter to win a pair of the SC x APL Concept 1 by following both @SoleCollector and @APLbasketball on Twitter, and simply post the following message between now and Wednesday. Be sure to include YOUR shoe size in the message:
"Just entered to win a FREE pair of size XX Concept 1 shoes from @APLbasketball & @SoleCollector. ReTweet w/ your size to enter #APLxSOLE"
Chosen Winner: Mike Newman // Amherst, MA
SOLEiD POINTS -- With our February/ March SoleID Points contest coming to a close, we have quite the APL Basketball pack to announce soon for May's prize.
SOLECOLLECTOR.COM -- This one is easy. Leave a comment below on this exact post and be sure to state your size.
Chosen Winner: Nick Kaun // Oconomowoc, WI