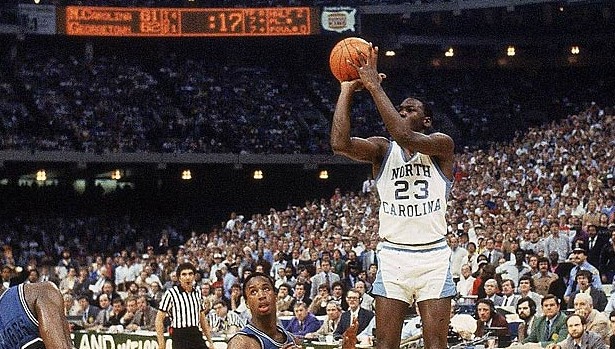 words // Brandon Richard
What has made the 2010-2011 Gilbert Arenas Sneaker Watch fun to follow is the sheer freedom he's had to wear the sneakers he loves from game-to-game. When Zac spoke to Gil back in December, he said that wearing the different sneakers reminded him of playing in school. While we're constantly keeping an eye on what kicks are being worn on the court in the NBA, the real gems are found within the gymnasiums of colleges throughout the country.
There was a time when sneakers were linked to players on the college level as much as they were the professionals that endorsed them. Michigan's Fab Five were just as, if not more, synonymous with the Nike Air Force Max as Charles Barkley was. Who doesn't remember Allen Iverson being the most exciting player in college hoops while rocking the "Concord" Air Jordan XI? We all remember Mike Bibby knocking down shot after shot in the "Penny" Air Foamposite One during 'Zona's title run in 1997.
Increased sponsorships and brands making an effort to push their agendas has changed things a little, but the college kids are still bringing out the heavy hitters. Nick Engvall's NCAA Watch posts over at Eastbay have captured some of the best these athletes have to offer. Individuals like Isaiah Thomas and Kemba Walker have been on fire all season, while pretty much everybody on the Syracuse roster is bringing out something special each game. Which NCAA star has the potential to be the next player linked to a particular shoe for years to come?
With the 2011 NCAA Basketball Tournament tipping off tonight, I thought it'd be a good idea to recap some of the best shoes we've seen worn in college games. Photos include MJ's pre-Nike days at UNC to Grandmama's rebellious run at UNLV to Donovan McNabb (???) hooping at Syracuse. Of course, there are several classics that will have to wait to be mentioned on another day. What are some of your favorites missing from the list?
images via Sports Illustrated, LIFE, MisZapas, Getty
1996: Allen Iverson, Georgetown - "Concord" Air Jordan XI
1992: Chris Webber, Michigan - Nike Air Flight Huarache
1994: Grant Hill, Duke - Nike Air Unlimited
1997: Tim Duncan, Wake Forest - Nike Air Max Uptempo III
2004: Jameer Nelson, St. Joseph's - Nike Air Zoom Generation
1995: Marcus Camby, UMass - Nike Air Max 2 Uptempo
1997: Mike Bibby, Arizona - Nike Air Foamposite One
1988: Danny Manning, Kansas - Nike Air Assault
2004: Luol Deng, Duke - "French Blue" Air Jordan Retro 12
1983: Michael Jordan, North Carolina - Converse Pro Leather
1991: Larry Johnson, UNLV - Nike Air Force STS
1996: Antoine Walker, Kentucky - Converse R.A.W. Energy
1991: Shaquille O'Neal, LSU - LA Gear KAJ
1994: Jerry Stackhouse, North Carolina - "Powder" Air Jordan X
1986: David Robinson, Navy - Converse Star Tech
1997: Vince Carter, North Carolina - Nike Air Total Max Uptempo
1999: Baron Davis, UCLA - Reebok Answer I
1989: Alonzo Mourning, Georgetown - Nike Air Force III
1996: Donovan McNabb, Syracuse - Nike Zoom Flight 95
1998: Antawn Jamison, North Carolina - Nike Air MZ3
2007: Greg Oden, Ohio State - Nike Zoom LeBron IV
2000, Mateen Cleaves, Michigan State - Reebok Question
1981: Isiah Thomas, Indiana - adidas Top Ten Hi
1997: Chauncey Billups, Colorado - Nike Air Force OTS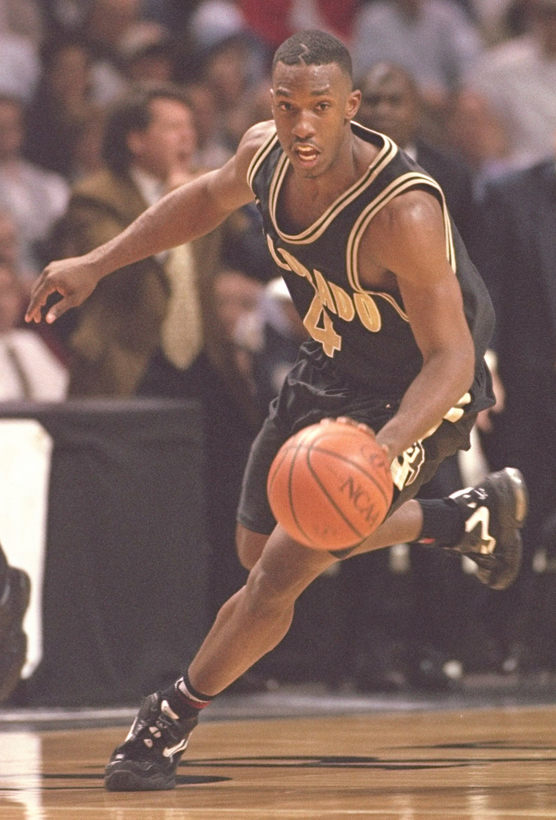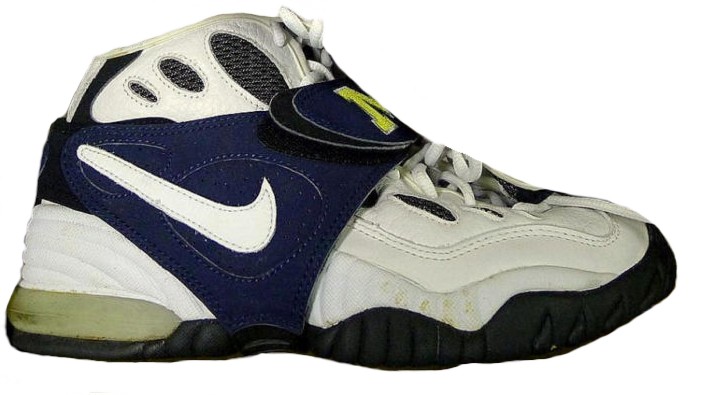 1993: Fab Five, Michigan - Nike Air Force Max