words // Luis Sanchez
For just a regular Tuesday night, last night was truly an amazing one in the NBA. We saw one of the most thrilling games of the year in LA, along with the Chicago Bulls continuing to hold things down at the top of the East. Keeping the foot on the gas, the Bulls completely destroyed the Atlanta Hawks, 114-81. MVP front-runner Derrick Rose led the way for the Bulls with a 30 point, 10 assist double-double.
Last night's overtime thriller was arguably one of the best games of the year in the NBA. With Andrew Bynum serving a suspension, Lamar Odom was asked to come through for the 'Lake Show.' And he did in a huge way, Putting in a season-high 29 points and grabbing 16 rebounds. As for Kobe, he was up to his usual ways. Earning the Lakers the victory in 3 OT, tallying 42 points, 9 assists and 12 rebounds.
Only three games were on the schedule for last night, but there was still tons of kicks to be seen on the court. Check below for a look at today's entire Sole Collector NBA Sneaker Watch.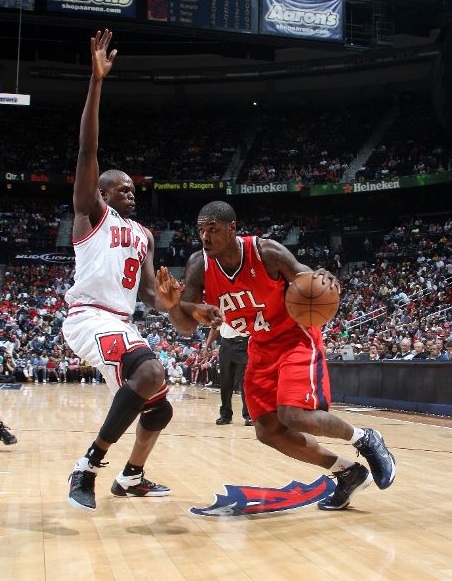 Marvin Williams drives in the Nike Hyperdunk, while Luol Deng defends in the Nike Air Max Fly By.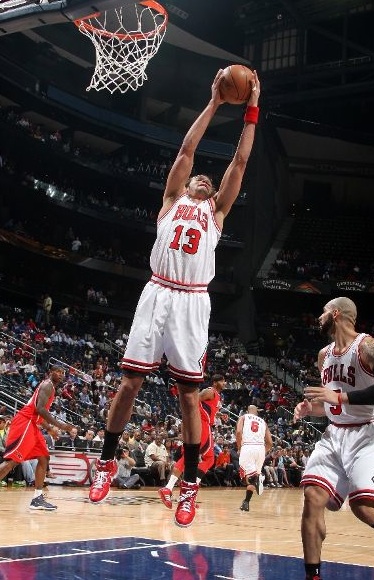 Joakim Noah in his signature Le Coq Sportif Pro Model 2.0.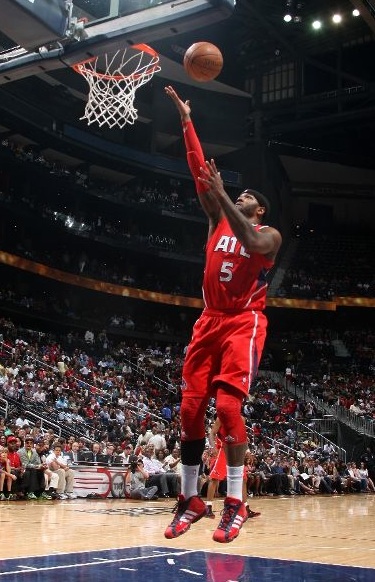 Josh Smith in the adidas Pro Model 2010.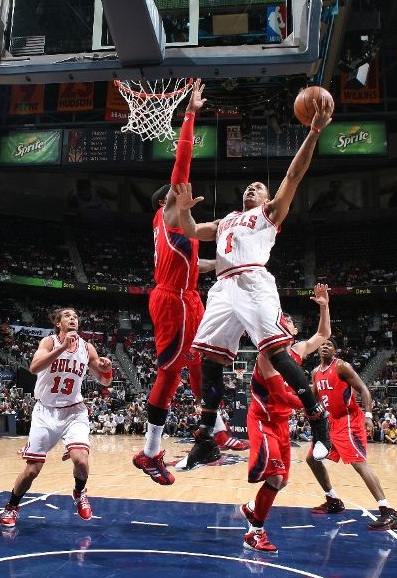 Derrick Rose goes up in the adidas adiZero Rose 1.5.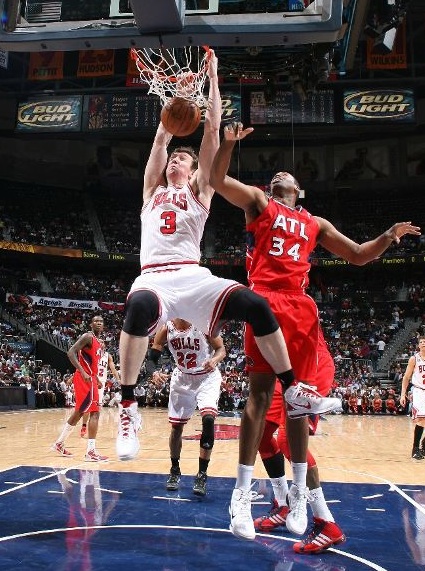 Omer Asik gets the dunk in the Nike Air Max Hyperdunk 2010.
Another look at Derrick Rose in the adidas adiZero Rose 1.5.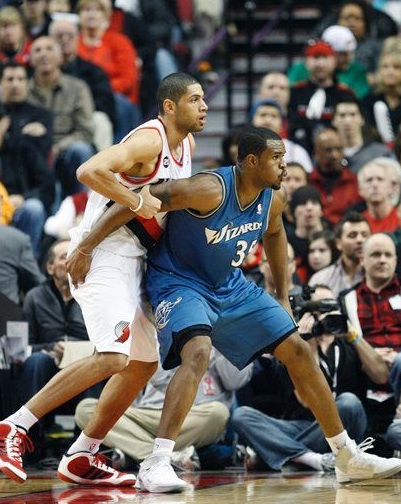 Nicholas Batum battles it out in the adidas adiPURE.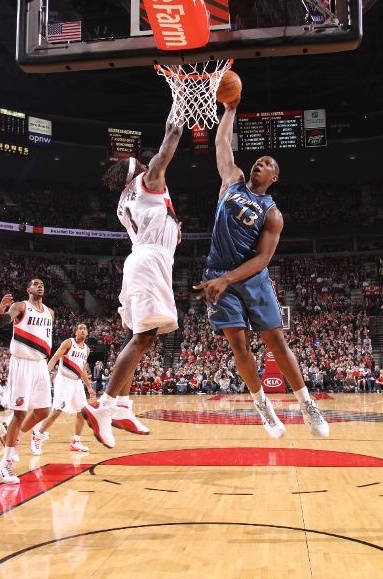 Gerald Wallace goes up for the block in the Air Jordan Retro 13.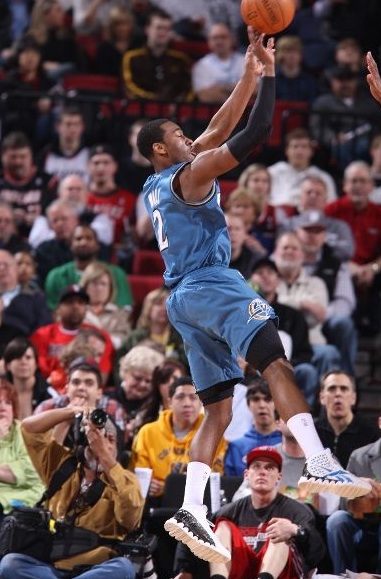 John Wall fades away in the Reebok ZigSlash.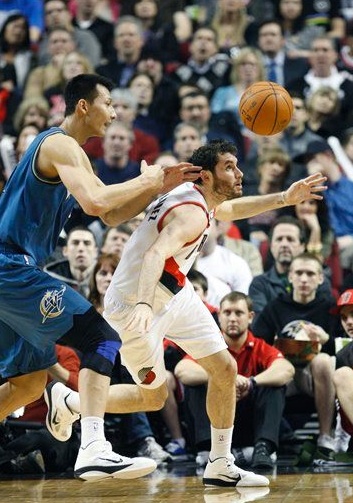 Yi Jianlian and Rudy Fernandez both race for the loose ball in the Nike Zoom Hyperfuse.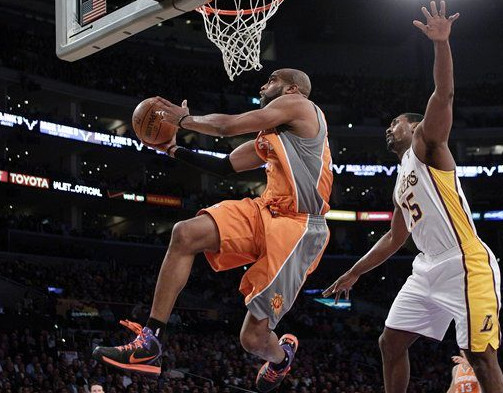 Vince Carter goes up in a PE colorway of the Nike Air Max Hyperdunk 2010.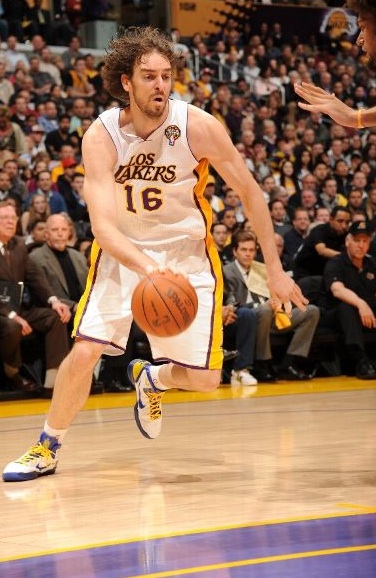 Pau Gasol wears a Lakers inspired colorway of the Nike Hyperdunk 2010.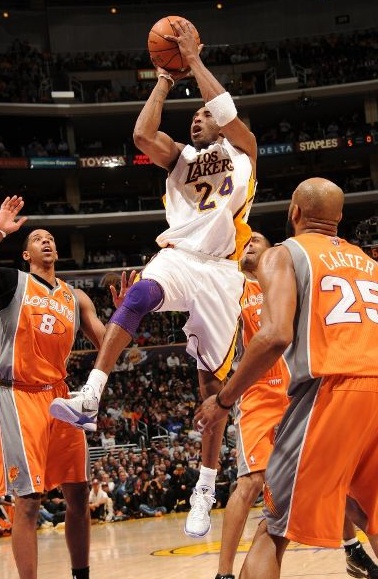 Kobe Bryant had a huge game in the 'Concord' Nike Zoom Kobe VI.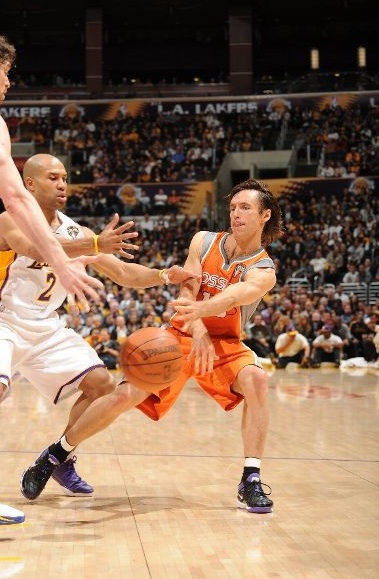 Steve Nash in the Nike Zoom Go Low.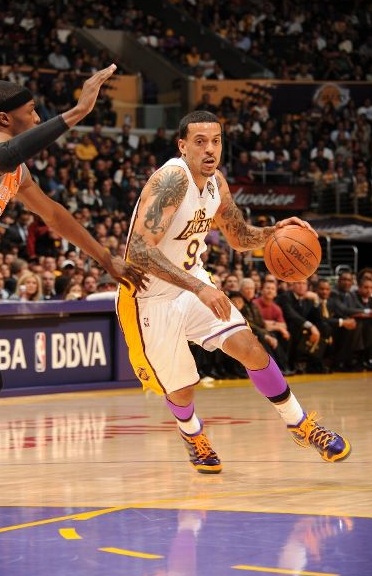 Matt Barnes drives in a Snoop Dogg CW of the adidas adiPURE.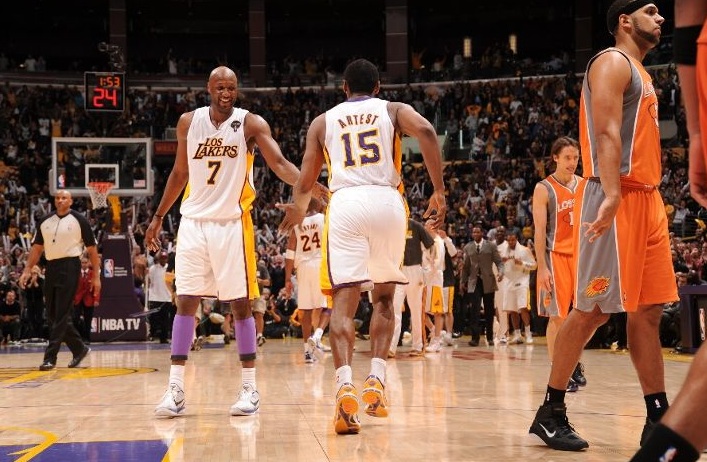 Ron Artest and Lamar Odom both played a great game, in the Nike Zoom Kobe VI and Ball'N Lay Up respectively.