words // Brandon Richard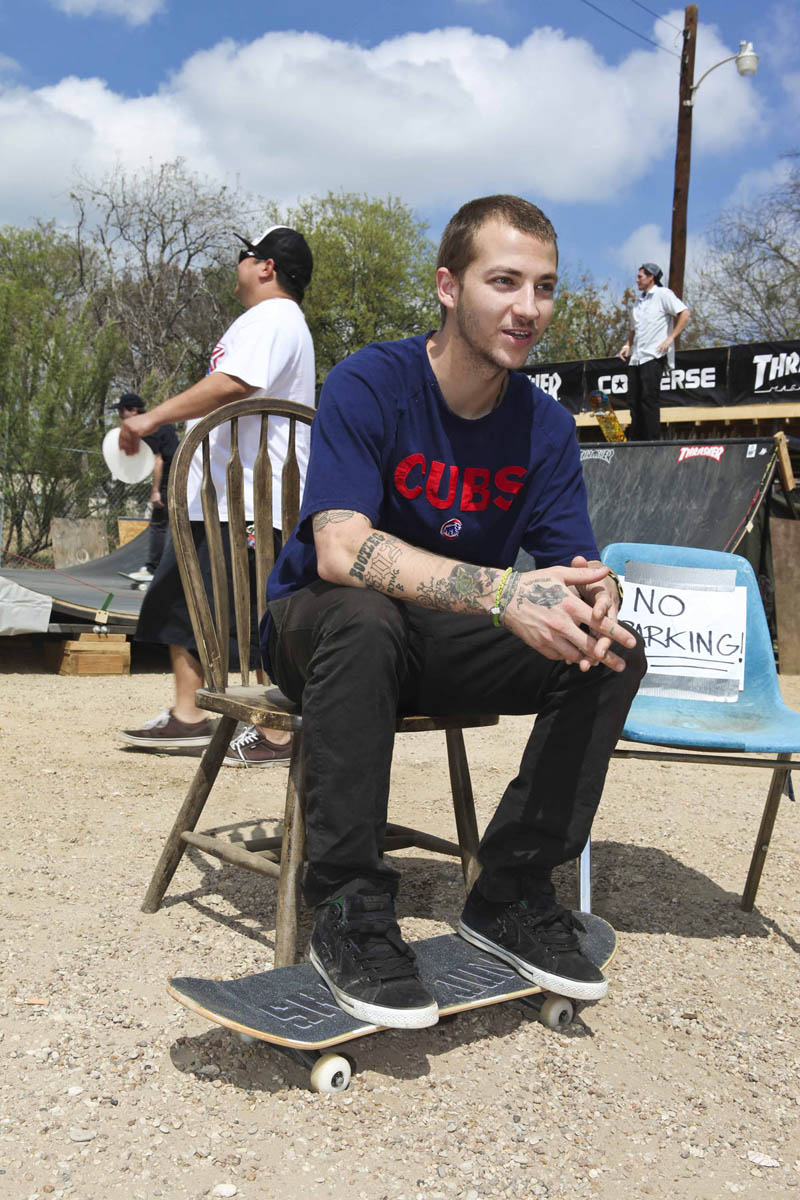 Converse didn't just host a simple event to launch the brand new Pro Model for Skate Ambassador Nick Trapasso - they went all out by launching the shoe at Austin's Texas Style Death Match, a multi-day event that celebrates the spirit of both skating and music. From Wednesday, March 16th to Saturday, March 19th, Converse celebrated the launch of the CONS Trapasso Pro along with everybody else who was in attendance to skate and listen to tunes.
The entire Converse Skate Team was on hand for the event, which was co-hosted by Thrasher Magazine, and ripped the ramps with Austin locals with prizes being awarded to those who showed off their skills with cool tricks on the "daily obstacle" of the day. Converse Skate Ambassadors in attendance were Kenny Anderson, Rune Glifberg, Julian Davidson, Tom Remillard, Angel Ramirez, Eli Reed and of course Nick Trapasso.
The Trapasso Pro is a reflection of Nick's personal style and character, sporting an easy-going black suede look with a popped green flamingo sock liner symbolic of his laid-back, "vacation" attitude. You can learn more about the shoe at Converse Skateboarding and grab a pair from Converse Skate retailers for a suggested retail price ranging from $60-$65.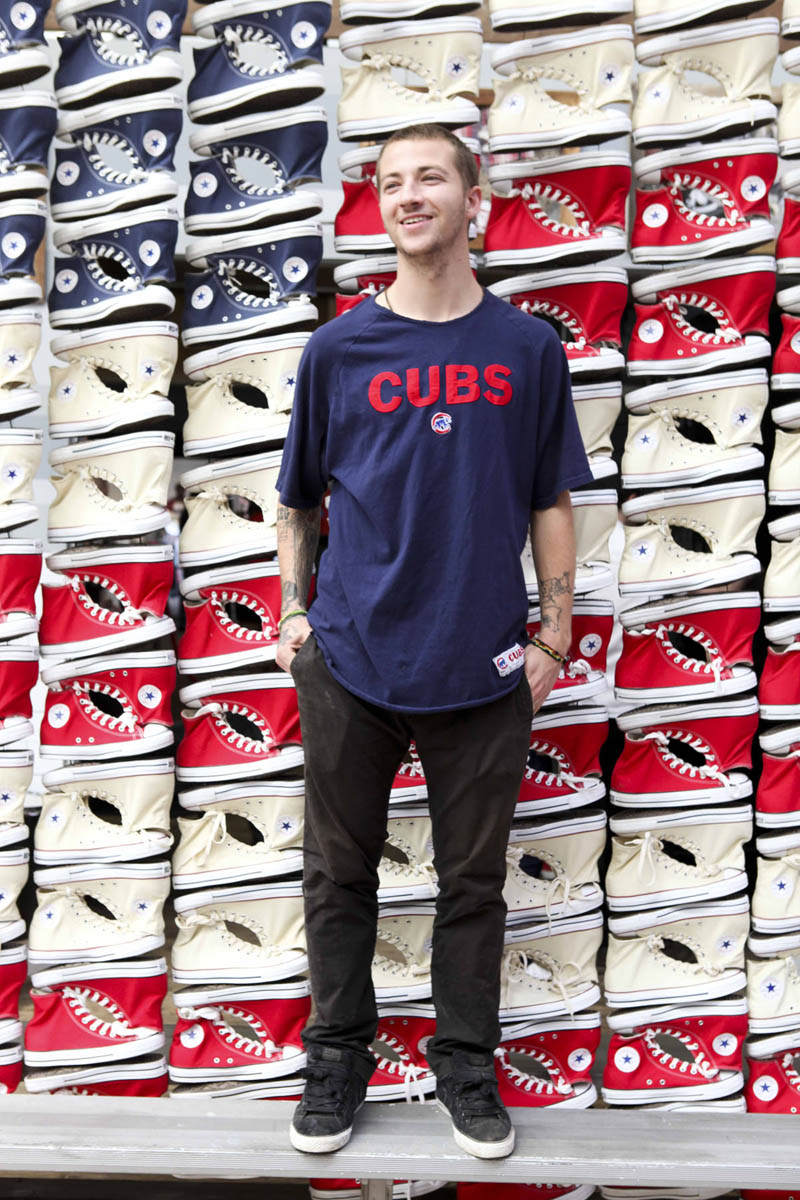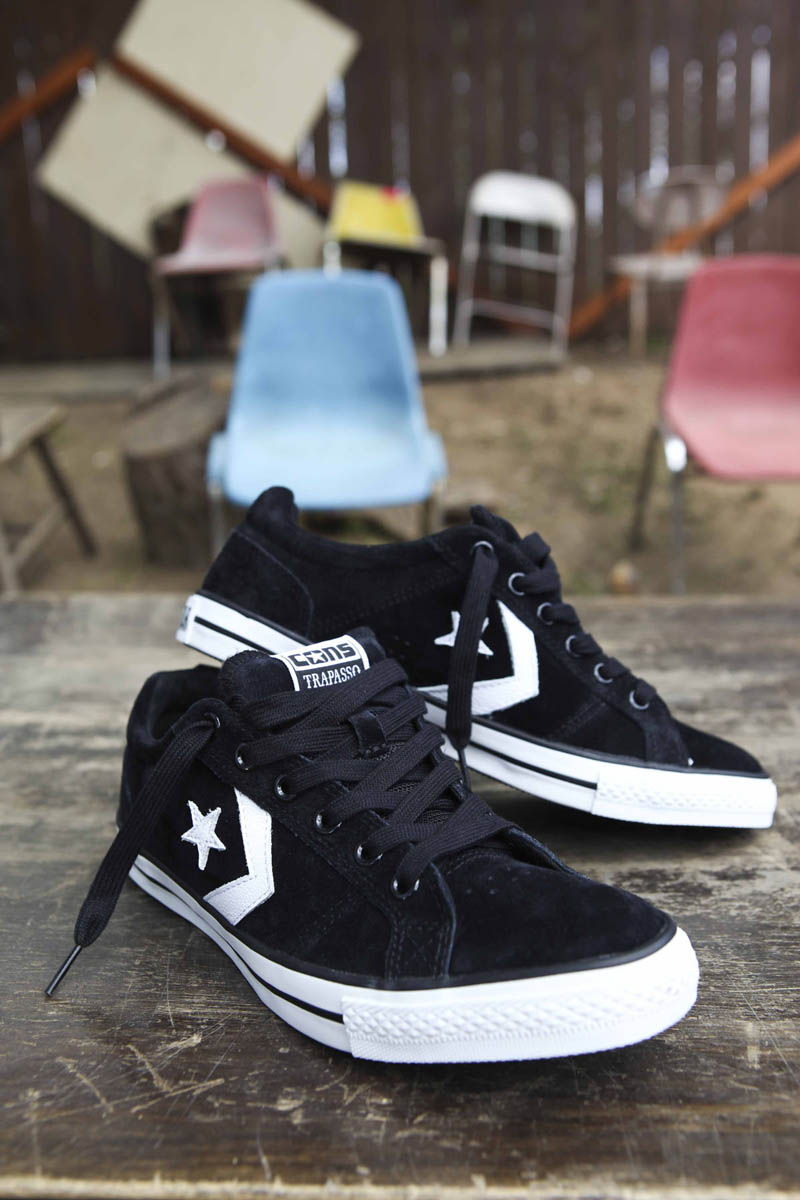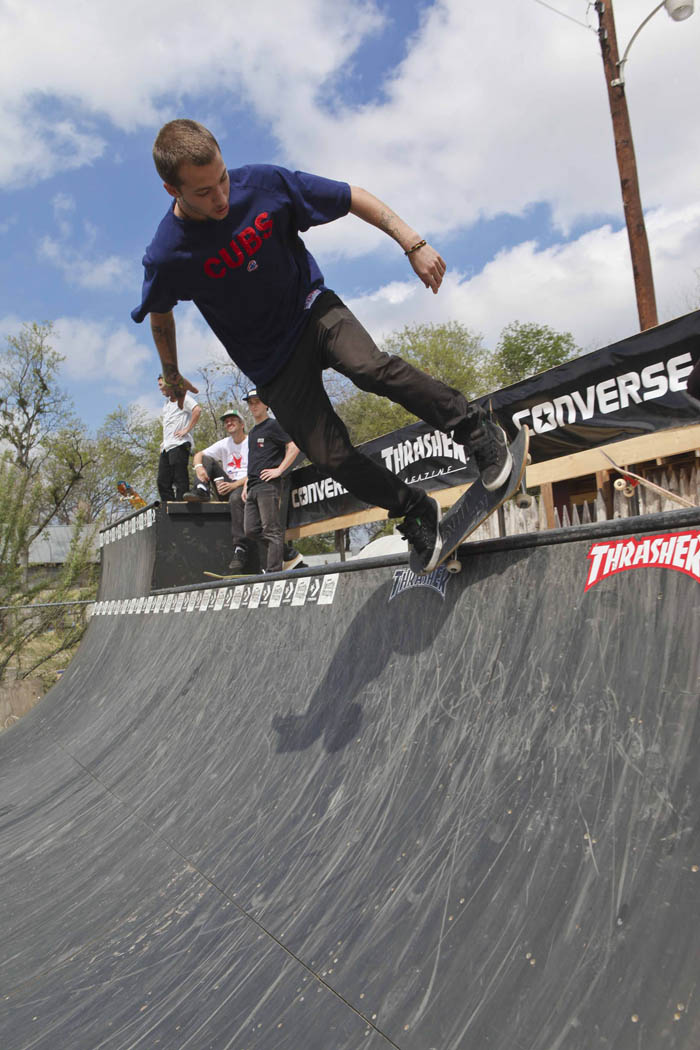 "Group Shot" (from left to right) - Angel Ramirez, Kenny Anderson, Eli Reed, Steve Luther (Converse Skate Franchise Director), Nick Trapasso, Darrell Stanton, Julian Davidson and David Loy.