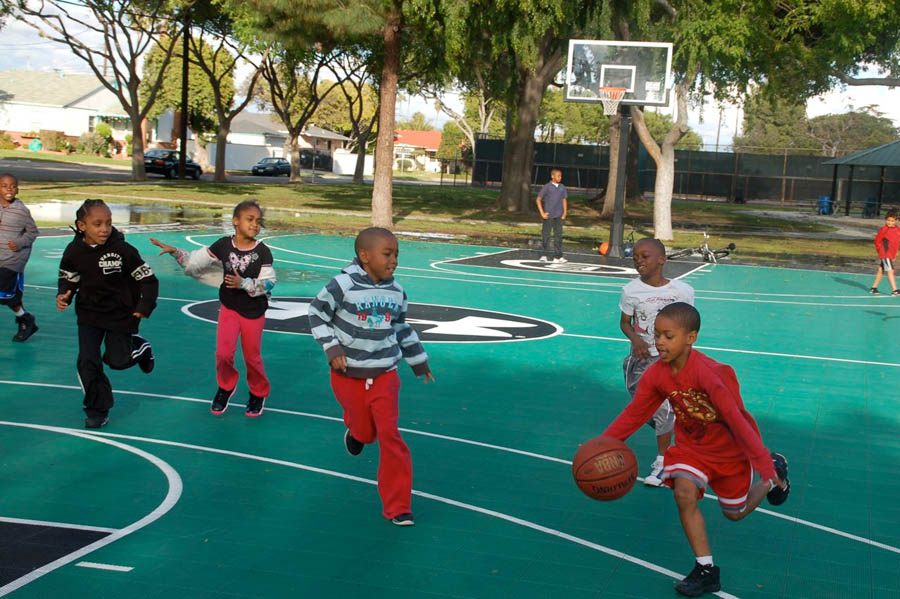 words // Brandon Richard
During the NBA's All-Star Weekend in February, Milwaukee Bucks point guard Brandon Jennings used the break to return to his hometown of Gardena, California and give back to the community that made him the man he is today. Along with his partners at Under Armour, Jennings became involved in separate refurbishing projects, one at Compton's Double Rock Children's Learning Center and another at the Rowley Park basketball court in Gardena.
The new Rowley court was officially re-opened on February 17th and the local kids have been enjoying their new playing grounds ever since. Check out photos of the children putting in work on the revamped court, which is one of the nicer outdoor spots you'll see. The project can definitely be labeled a success and future Gardena point guards will remember that they honed their craft at Rowley Park the same way Brandon did when he was a kid.
To see video footage of the ribbon-cutting ceremony that opened the new Rowley Park court, click here.