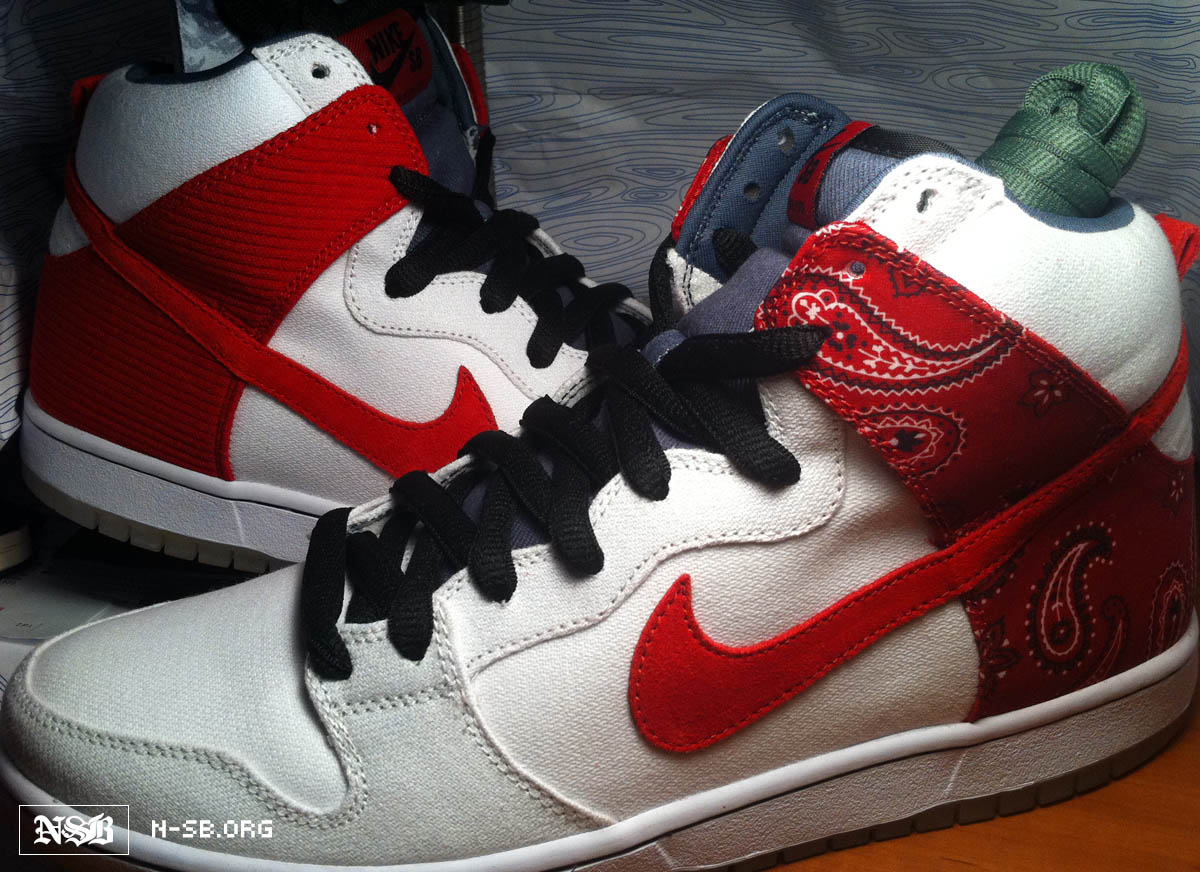 words // Brandon Richard
Despite not being seen for nearly three months, the 4/20 follow-up to last year's "Skunk" SB Dunk High was already one of the year's most anticipated releases. Teaser images revealed the use of white tear-away canvas with a green suede underlayer, but details were scare beyond that. Finally, we see this year's 4/20 Dunk and its inspiration is unmistakable.
This Dunk Hi salutes the world's two most famous stoners - Cheech and Chong. The legendary comedy duo has been the subject of film and music dating back to the 70s that is based on their love for the stickiest of the icky. In addition to the white canvas upper, the heels are designed after the signature headwear worn in the movie 'Up In Smoke' by Cheech and Chong, while the use of what appears to be denim is a callout to their gear as well. Accompanying the kicks are two sets of interchangeable black and green laces.
We're still awaiting more details on this release, but there is some early release information. The Cheech and Chong Dunk is said to be limited to 1,000 pairs and will be released at select accounts on April 20th. Stick with Sole Collector for more.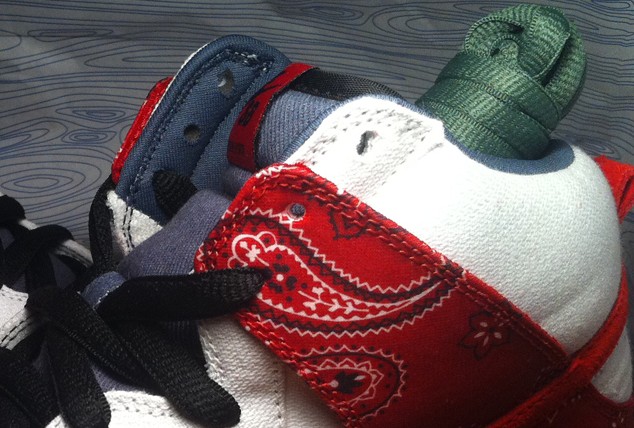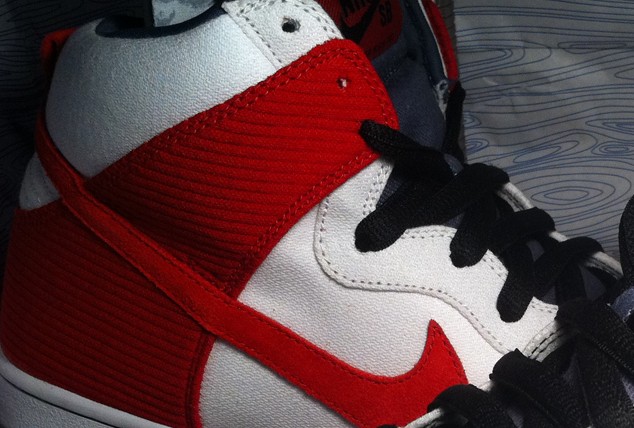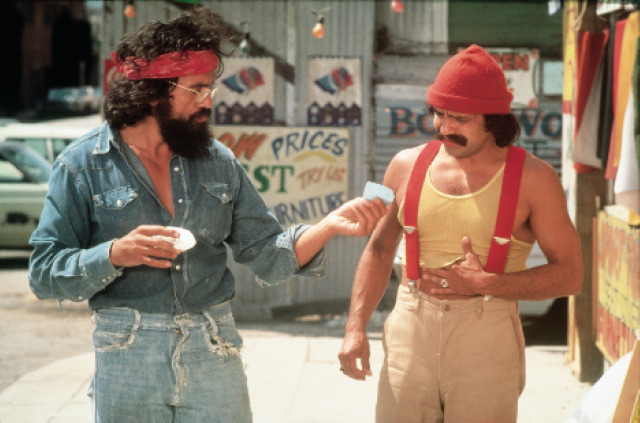 via N-SB