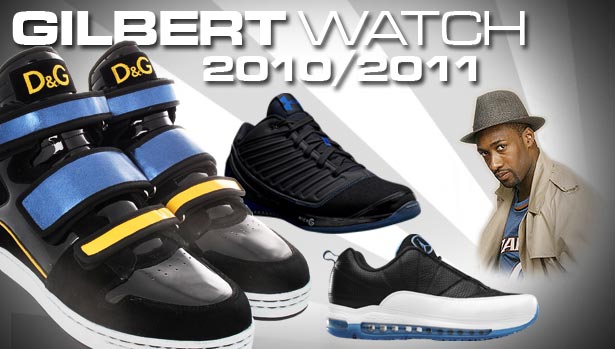 words // Brandon Richard
After making it into the lineup as a starter for the first time on Monday, Gilbert Arenas was back in his familiar role of reserve on Wednesday with Jameer Nelson making his way back from injury. The task at hand was the Atlanta Hawks, at team that Orlando has formed somewhat of an inter-division rivalry with. Prior to the game, Nelson recalled some of Atlanta's "showboating" from the previous meeting and wanted Orlando to make a statement.
For Arenas, we saw him hit the court wearing a model that we've seen him break out on two previous occasions - the beloved Nike Air Foamposite. However, this time Gilbert switched up from his usual "Penny" Blues to the recently released "Pewters." Truthfully, I can barely tell the difference between those and the Metallic Silver colorway in pictures, but the Sneaker Champ website lists them as "Pewters," so I'll roll with it.
Not much from Gilbert on the night. In 20 minutes of play, he scored 0 points on 0-of-2 shooting, adding 3 assists and 1 steal as the Magic dropped their second straight game 85-82. The Magic are just 1-3 against the Hawks this season, after sweeping them out of last year's playoffs.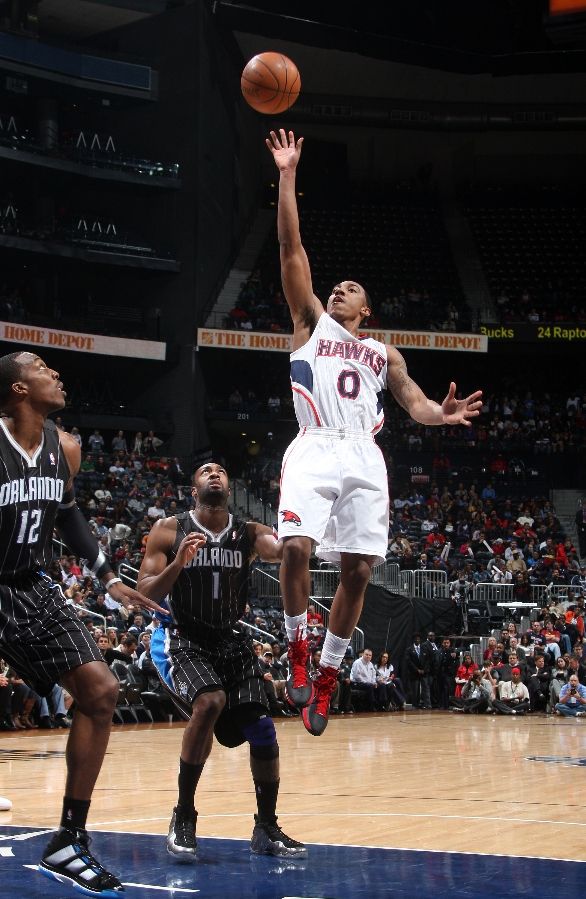 images via ESPN