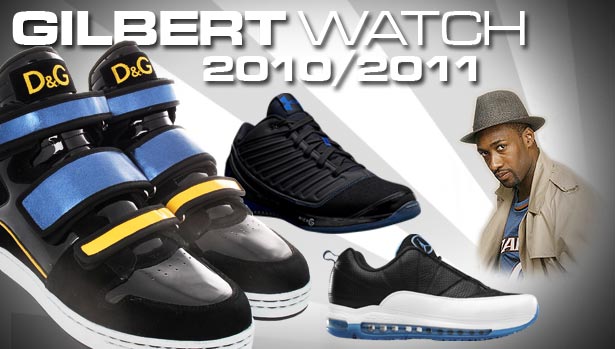 words // Brandon Richard
After sitting out Friday's game against the Denver Nuggets to rest his knee, Gilbert Arenas returned to the court Monday when the Magic traveled to Cleveland to take on the Cavs. Seeing the Cavs on the schedule was probably inviting for a returning Gilbert, because the Cavs...well, they suck. Gilbert played his best game as a member of the Magic against the Cavs back in December. Could he get it going again on Monday?
For the game in Cleveland, Gilbert once again rolled with Under Armour, a brand he seems to enjoy wearing despite getting attacked by Swoosh freaks on Twitter anytime he does. This time, he chose the Micro G Blur Mid, which marks the first time he's worn the model this season. In previous Under Armour wears, Gilbert has rocked the Micro G Supreme and Micro G Lite.
There was no replication of the December performance against the Cavs on this night. Gilbert managed just 5 points on 2-of-8 shooting, adding 2 rebounds, 2 assists and a steal on the night. Behind monster games from Dwight Howard and Brandon Bass, the Magic lazily cruised by the Cavs 97-86. At one point the Magic were up by 20 and Coach Stan Van Gundy ripped them for not being up 40. That pretty much tells you what he thought of an 11-point win.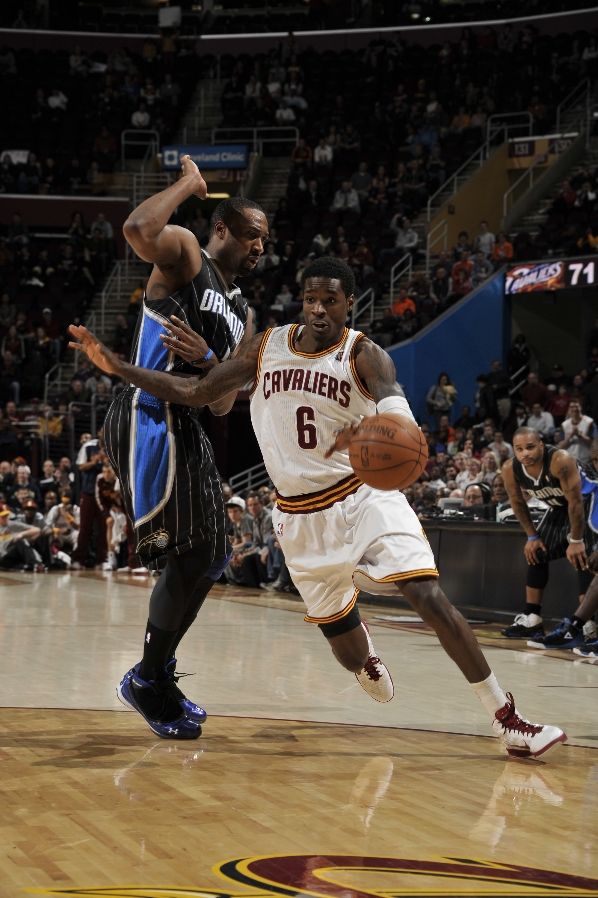 images via ESPN