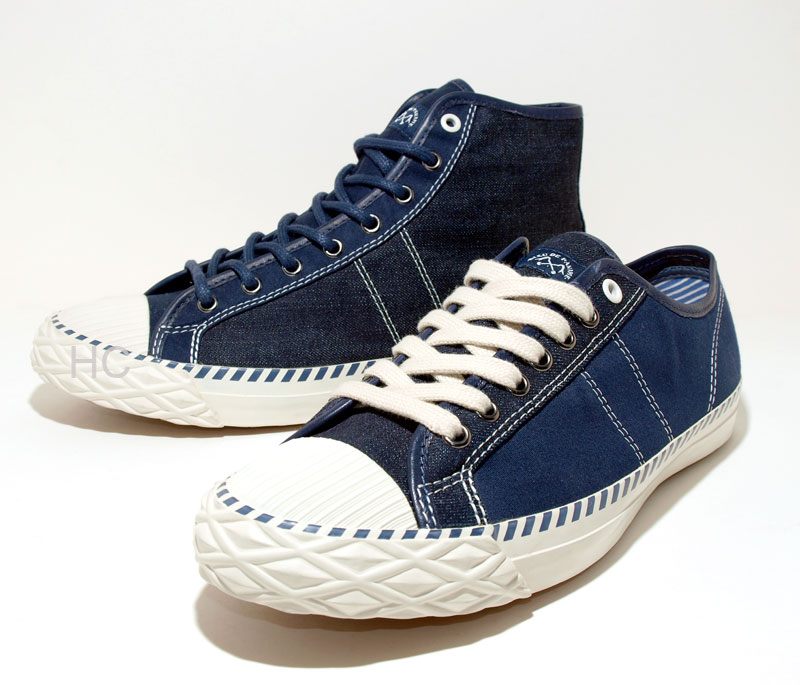 words // Brandon Richard
Last fall, PF Flyers teamed up with Parisian apparel brand Bleu De Paname to debut a limited run of the Rambler Hi and Lo models. The shoes feature Bleu de Paname's French-milled moleskin and denim construction, adding a touch of sophistication to the vintage PF Flyers silhouettes. This spring, the Bleu De Paname x PF Ramblers are being relaunched in Europe, with the entire run being limited to 228 pairs.
Available now at these exclusive French retailers: Starcow (www.starcow.net/shop), Colette (www.colette.fr), Rice and Beans (www.riceandbeans.fr), Snkrs.fr (www.snkrs.fr), Dope and La Rayon Frais.