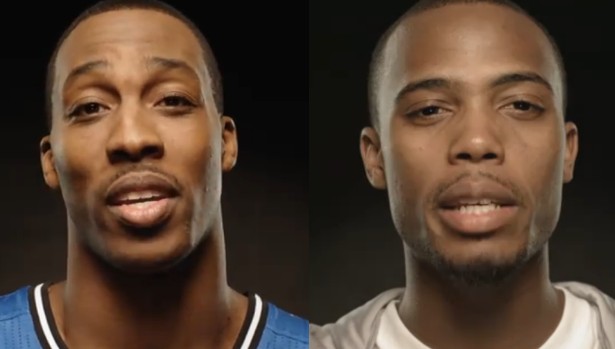 words // Brandon Richard
How would you like to be part of a nationally televised commercial alongside the likes of Dwight Howard, Derrick Rose and Lionel Messi? The good folks over at adidas are giving you that opportunity and all you have to do is show them your "game face."
Adidas defines a game face as "the face that erupts when everything you love and everything you've worked hard for comes out in a single moment." In the video clips below, you can see Dwight Howard's game face while he's brutalizing competition on the NBA courts and rapper B.o.B.'s game face while performing in front of a sold out crowd in his hometown of Atlanta.
Now you, the fans, are being invited to show your own passion for sports, music art of whatever you love by sending in a photo of your game face to adidas. The winning photos will be part of a national commercial that will air during the MTV Movie Awards on June 4th.
Upload your photos and check out other athletes and entertainers' "Game Faces" at Facebook.com/adidasbasketball.