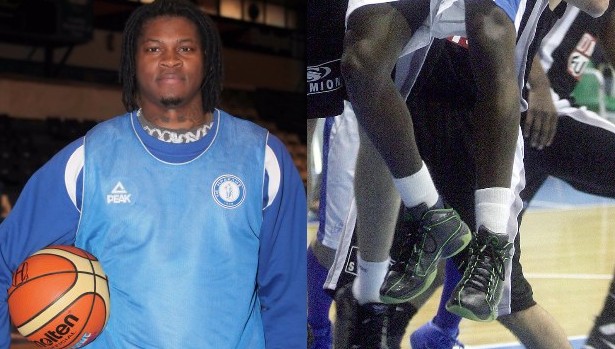 words_Brandon Richard
Remember Smush Parker? For two years he was the starting point guard for the Los Angeles Lakers, and along with Kwame Brown, almost ran Kobe Bryant out of town. Since the Lakers let him walk in 2007, he's been let go by the Miami Heat and Los Angeles Clippers, booted from the D-League, spent some time playing in China, was cut by a Russian team and has re-surfaced playing for Iraklis Thessaloniki in Greece. These days, Smush doesn't look like the Smush we remember balling in LA - it appears that he's packed on a few pounds.
In his first game with Iraklis Thessaloniki this past Saturday, Smush took the court noticeably larger than his billed 190-pound NBA playing weight. He's also traded in his Larry Johnson 'part-down-the-middle' haircut for dreadlocks. Despite the additional lbs., the 'Big Fella' did some ballin, recording 26 points, 3 rebounds, 3 assists and a steal against Paok.
Before we give Big Smush some credit for last weekend's performance, we're left asking the age-old question - is it the shoes? While currently banned by the NBA, the Concept 1 by Athletic Propulsion Labs is apparently fair game over in Greece. Besides Smush's flabby physique, we also noticed the point guard getting some serious hangtime (for a nose tackle) in the performance-enhancing shoe.
Does this mark the start of a career resurgence for Smush and a future endorsement deal with APL? Probably not. It is, however, nice to see ballers putting these bad boys on the court.
Check out Sole Collector's Kicksology Performance Review of the Athletic Propulsion Labs Concept 1 here.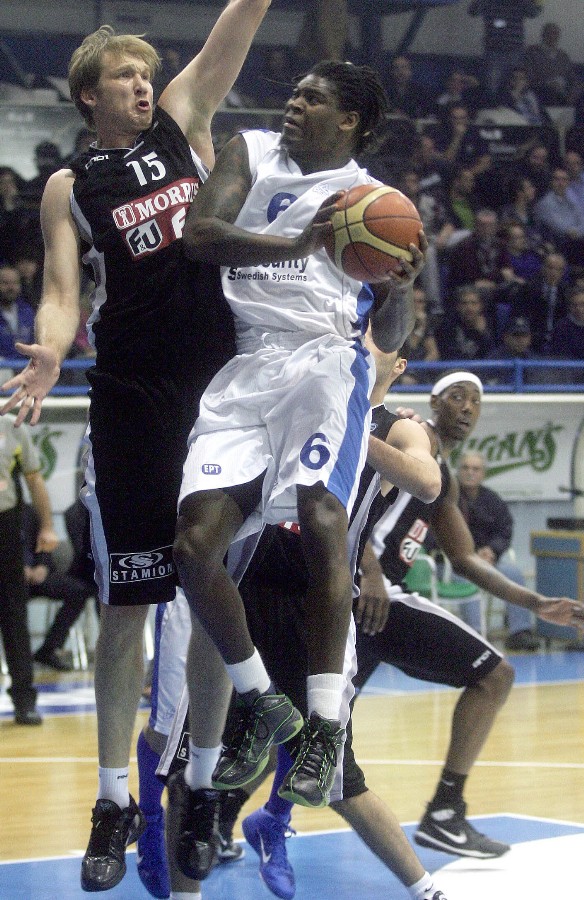 via @CeEzZaR3308