words // Brandon Richard
images // Alex Berliner, Luis Sanchez & Nick DePaula
This past Thursday, Brandon Jennings returned to his hometown of southern California. Jennings didn't return to the Compton area as an NBA superstar - he was back as a native looking to make a positive contribution to the community that groomed him into the man he is today. He started by going back to the places in Gardena that started his development as a youngster and a basketball player.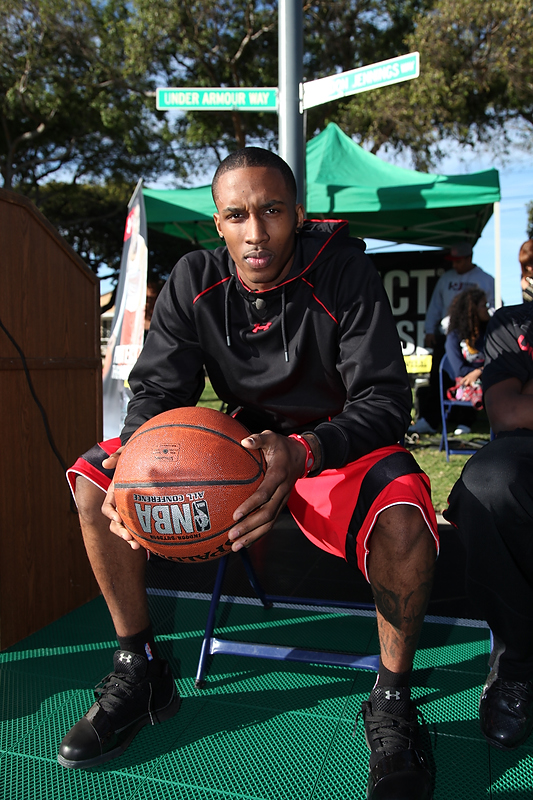 Along with Under Armour, Brandon took part in a refurbishing project at his first school - Double Rock Baptist Church Learning Center. He also gave a major overhaul to the basketball court at Rowley Park, where he honed his hoop skills early on. The new court features a brand new Sport Court rubber surface, Brandon Jennings and Under Armour logos and premium NBA regulation hoops.
Brandon reminisced about his younger days playing at Rowley Park, particularly thankful for the opportunities and guidance given to him by Rowley's club manager. "It feels really great, to come back to the city where it all started from," he says. "I remember it like it was yesterday, when I was 5 years-old. I went into the office and J.K. said, 'As long as you don't cry and you can get the ball up (to the rim), you can go out there and hoop with everybody.' Thanks to J.K., for letting me go out there and play with the older cats."
With his mom Alice, brother Terrence and several of his closest friends in attendance, Brandon was honored by Paul Tanaka, Mayor of Gardena, who presented him with proclamations of excellence and even deemed it to be "Brandon Jennings Day." Jennings has come a long way since inking his deal with Under Armour in 2008, which doesn't surprise Under Armour Senior Vice President of Sports Marketing Matt Mirchin.
"Brandon was our first ever basketball athlete, and there's several reasons why we picked him," said Mirchin. "One, we knew he'd be a great player. Two, we love the way he competes, and when talking to Brandon, there were a lot of things that he was wanting to do off the court as well on the court. One of the things that he wanted to do off the court is give back to his community, and that's why we're here today."
As you'd expect from anything involving Jennings, the event carried more of a genuine neighborhood block party vibe than it did a glamorous All-Star function. The grills were lit up for a little barbecue, with his personal chef E-Dubble helping out; local barbers were on the scene offering free haircuts; and children were treated to a little soft-serve ice cream.
Of course, Brandon and the kids had to make use of the new Rowley Court with a little hoop action just after the ribbon-cutting ceremony. In addition to squaring off 1-on-1 against some of the neighborhood kids, Jennings played a game of H-O-R-S-E against former NBA point guard and New York City legend Kenny Anderson. After word got to Anderson that Jennings enjoyed watching old game footage on YouTube of the original speedy lefty point, the two formed a friendship. The 21-year old made light work of Anderson with a mix of trick-shot layups and jumpers, reminding him that his legs are 19 years fresher.
Brandon feels a great sense of pride in being able to go back to his hometown and provide new opportunities for the local children. "My favorite memory was the summer camps we used to have here," he recalled. "With the court now outside, Gardena will be able to really bring it back next summer for the kids."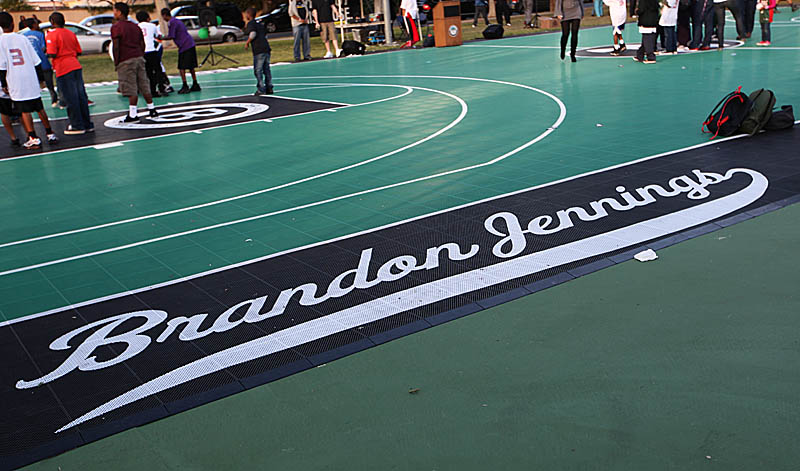 The court features a classic "Brandon Jennings" script, his "B" logo and Under Armour slogans throughout.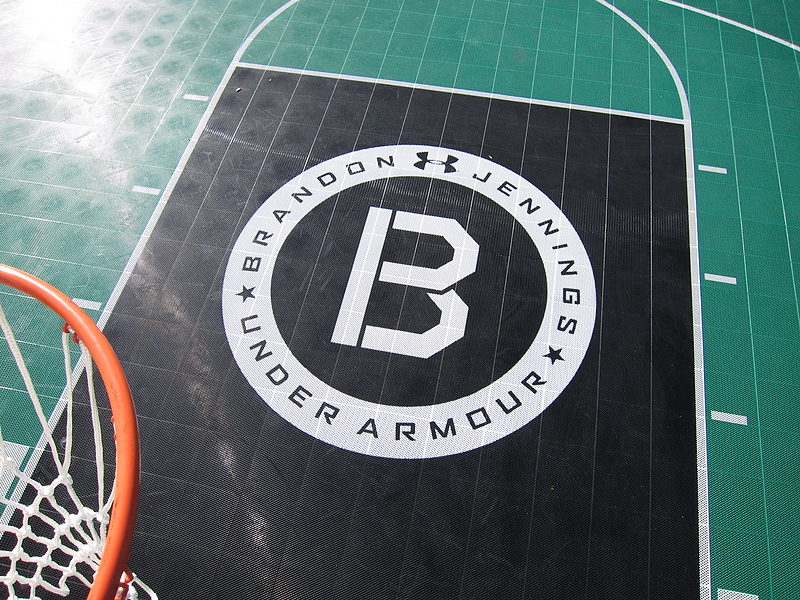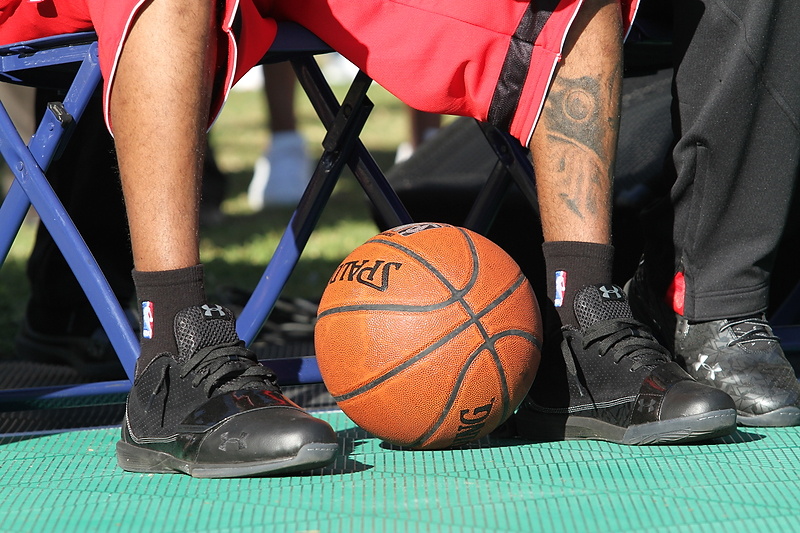 Brandon's choice for the day. All black Black Ice Lows.
A mammoth crowd made their way out to Rowley Park.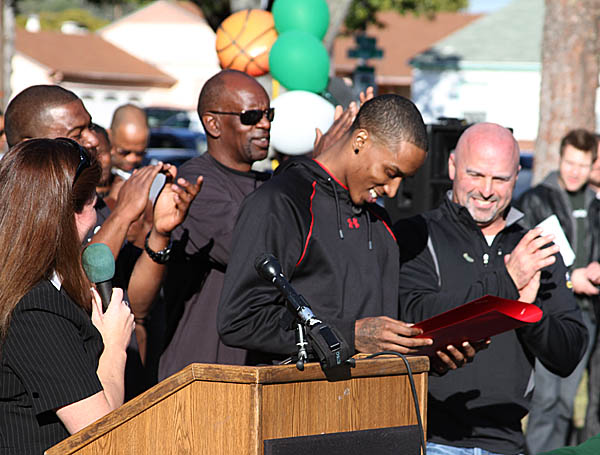 Brandon received several certificates of thanks from various city council members.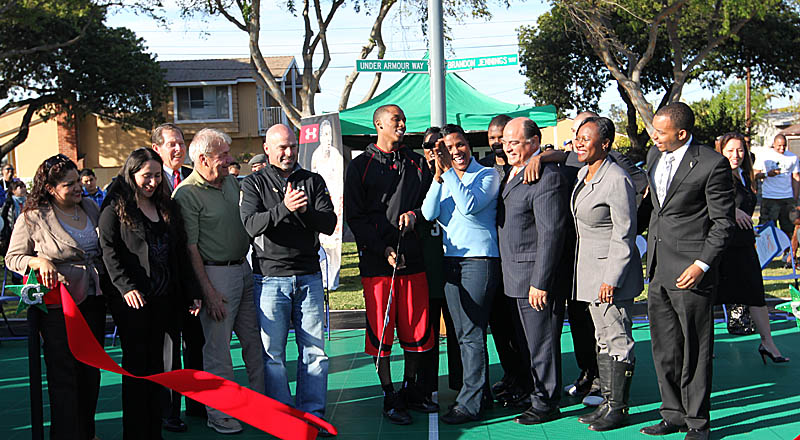 The ribbon cutting. Rowley Park was officially re-open for play.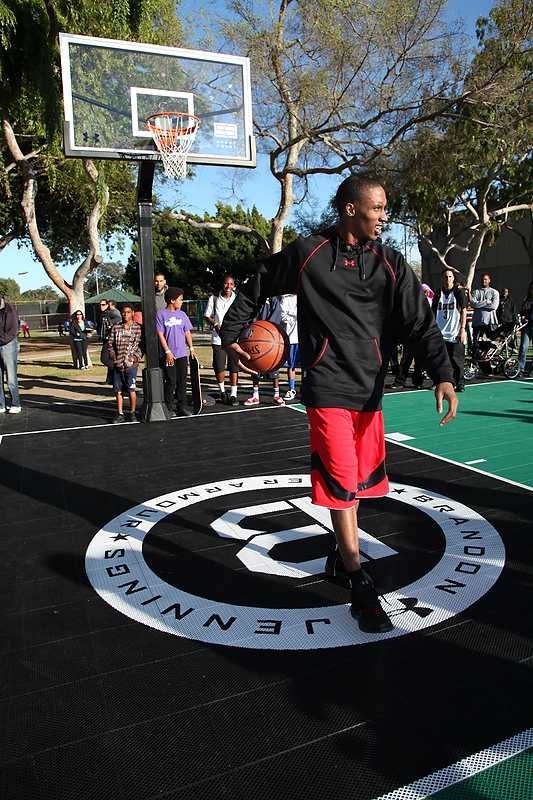 Shortly after, Brandon played 1-on-1 against several kids. Roughly 75% of the shots taken were blocked.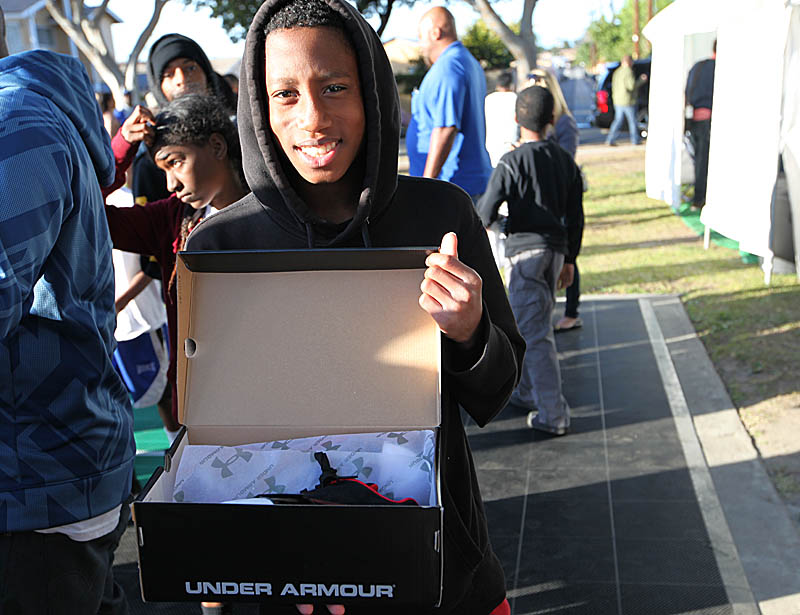 Several kids went home with free shoes or shirts.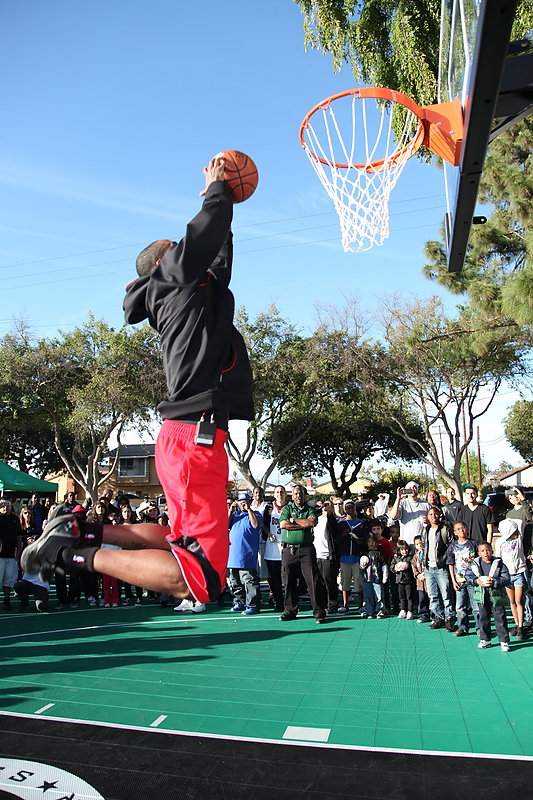 Brandon's first dunk at Rowley Park. Also, the letter 'R' for Kenny Anderson in their game of H-O-R-S-E.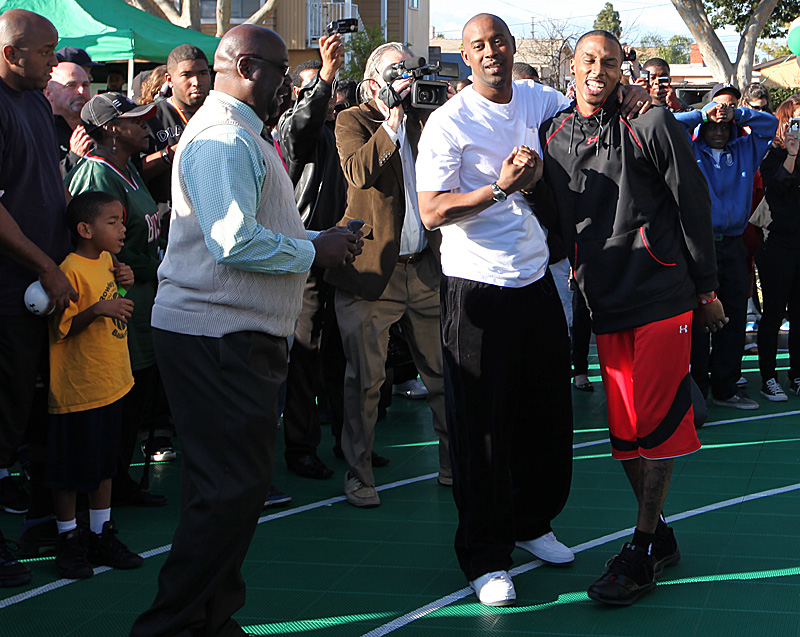 Kenny was only mildly amused.