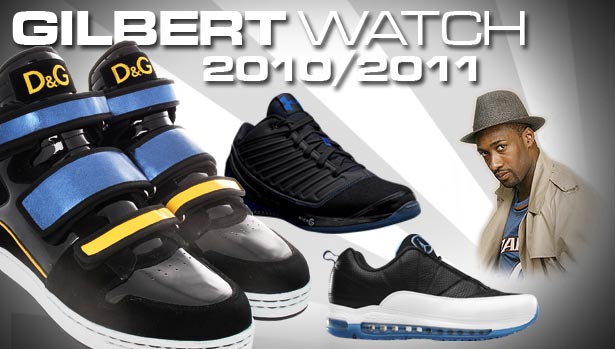 words_Brandon Richard
With the Magic on a two-game road trip, Gilbert Arenas held steady with his footwear selection when Orlando took on the Celtics in Boston on Super Bowl Sunday. Once again, he laced up the royal blue "Foamposite" Jordan 6 Rings, inspired by the design of the "Penny" Air Foamposite One worn by his basketball idol Anfernee Hardaway in the 90s.
Wearing the 6 Rings on Sunday didn't yield anywhere near the same result as wearing them against the Wizards on Friday did. In what had to be one of Gilbert's worst games as a professional, he scored 0 points on 0-7 shooting, including 0-2 from three point range. Not surprisingly, the Magic lost 91-80 and the attention has turned to Dwight Howard's disappointment with touches.
Gilbert even re-tweeted a fan on Twitter who suggested that he never wear the "Foamposite" 6 Rings again. So it looks like he'll definitely be switching things up on Tuesday when the Magic host Blake Griffin and the Clippers. Let's hope Agent 1 can get things back on track!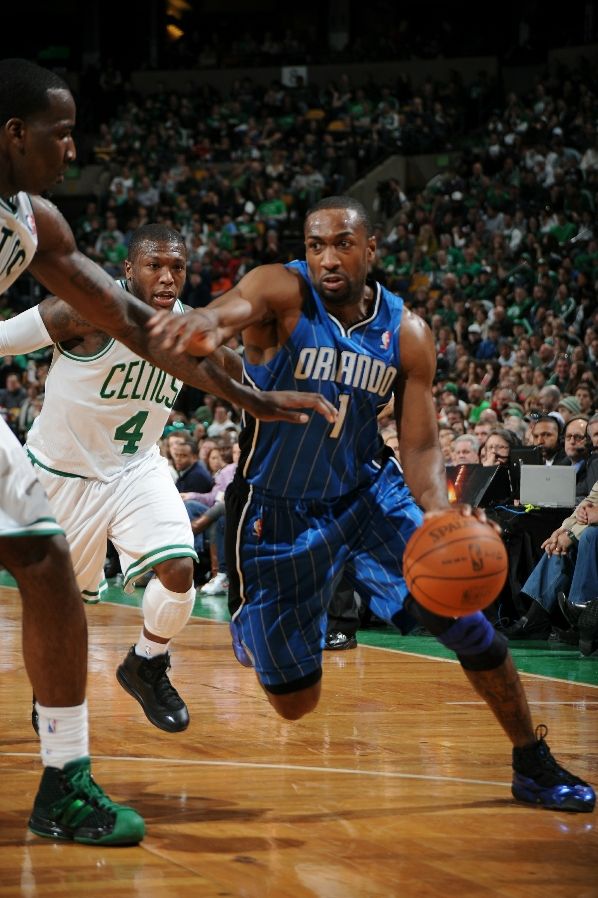 images via ESPN