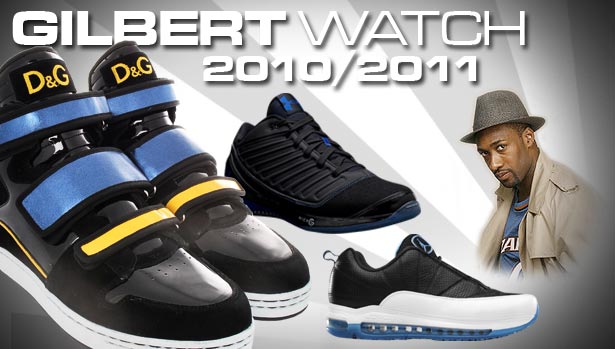 words_Brandon Richard
For 7 seasons, Gilbert Arenas was the go-to scorer for the Washington Wizards. Prior to suffering a devastating knee injury in 2007, Gilbert was without question of the most potent scorers in the NBA. After dealing with complications surrounding that knee and a couple off-court incidents, the Wizards agreed to trade Arenas to the Orlando Magic back in December. The division rivals squared off for the first time since the trade on Friday night in a game that marked Arenas' return to the city he's called home since 2003.
For his big comeback, Gilbert wore the Black/Varsity Royal Jordan 6 Rings, a shoe inspired by the "Penny" Foamposite he wore in yesterday's game against the Heat. Not officially available through retail, the royal blue 6 Rings are set to drop on February 12th.
Gilbert had a fairly solid night in his trip back to the Verizon Center. After entering the game to a warm reception, Arenas scored 10 points and added 6 rebounds, 6 assists and 2 steals as the Magic beat the Wizards by a score of 110-92.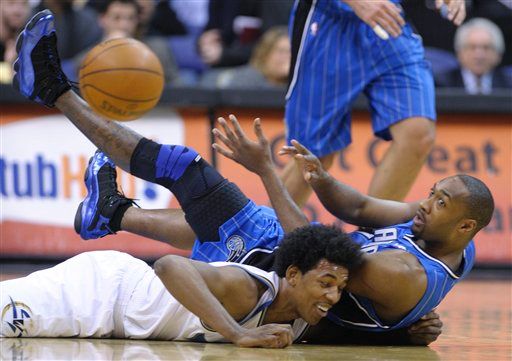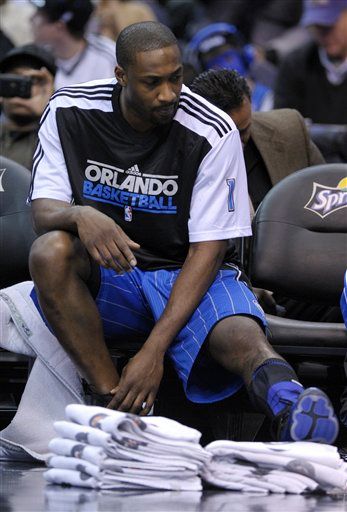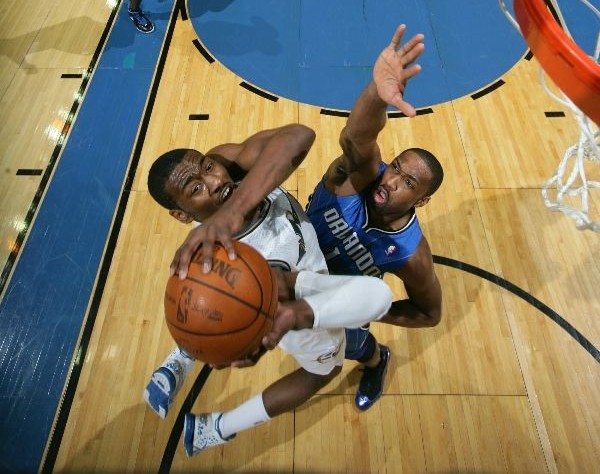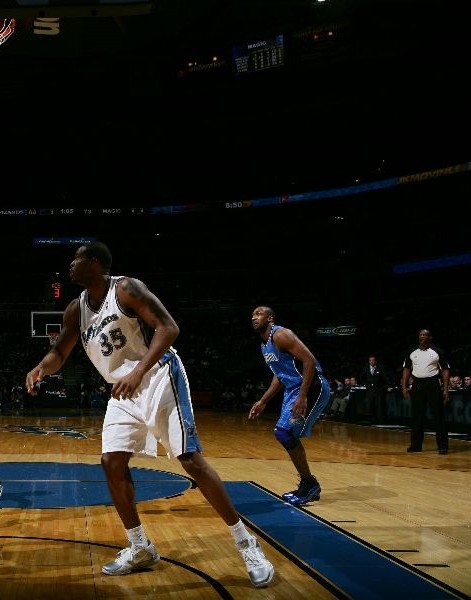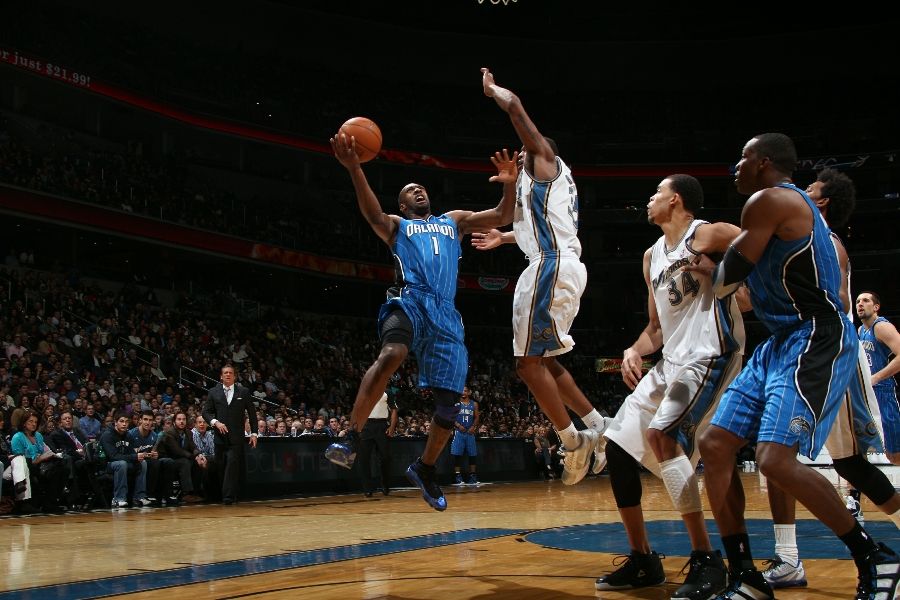 images via ESPN