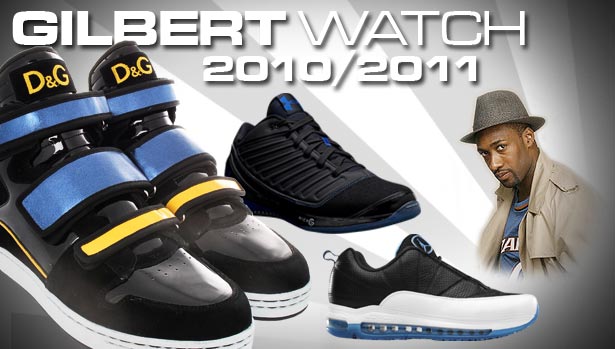 words_Brandon Richard
The last time Gilbert Arenas squared off against the Los Angeles Lakers, he made what is perhaps his most bold footwear statement of the year - Dolce & Gabbana high-tops. Gilbert's strange selection even garnered some mainstream coverage on various sports and fashion sites. Would he opt for a more conventional shoe for round 2?
For the second time this season, Arenas laced up the Air Jordan Retro 11 Low IE LS. This time around, he chose the "Azure" colorway, which features a white leather base, varsity maize paneling and azure detailing on the inner liner and translucent outsole. Clearly not a shoe that falls in line with the Magic color scheme, but Gilbert has been blurring those lines all season long.
Gilbert didn't fare any better with his shooting in Sunday's game, knocking down just 2 of 7 shots for 4 points. He did, however, contribute 4 assists, 3 rebounds and a steal as the Magic notched their signature win of the season, beating the defending champs 89-75. Center Dwight Howard led the Magic with 31 points, 13 rebounds and 3 blocks.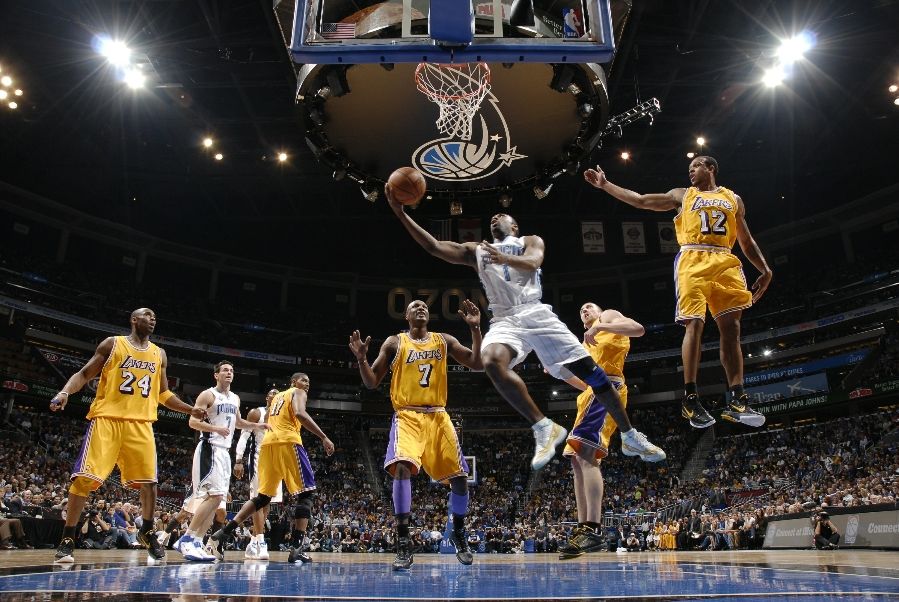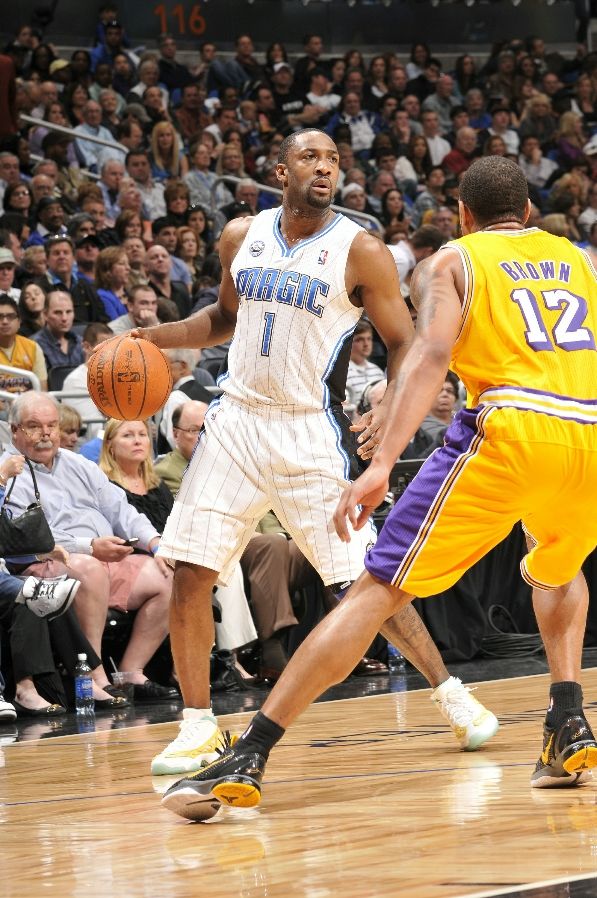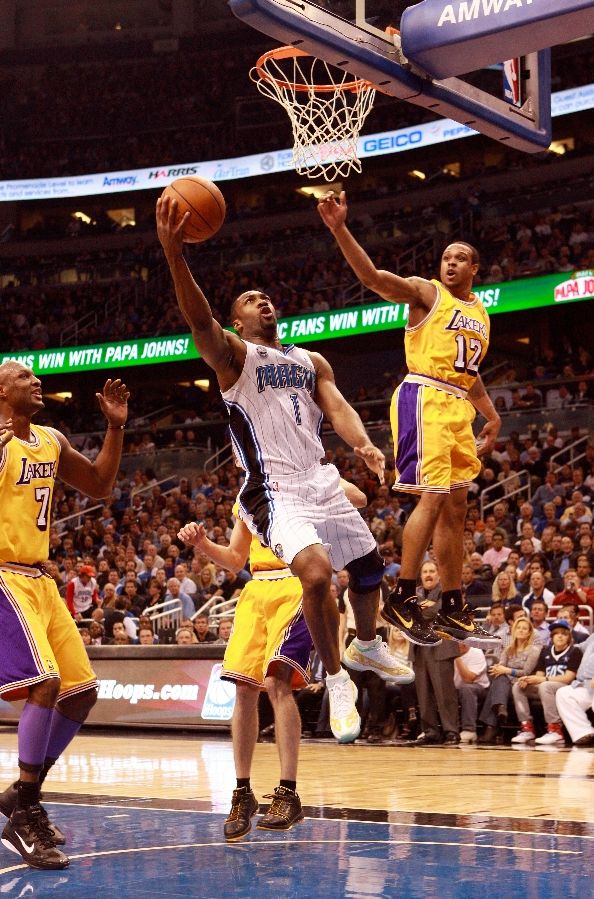 images via ESPN