words_Brandon Richard
Earlier today, we told you about Gilbert Arenas' newly launched microsite that will chronicle his game-to-game sneaker selections in calendar format. In addition to the Sneaker Champ site, Gilbert has teamed up with clothing brand UNDRCRWN for a new collection of t-shirts bearing the same name.
The tees come in black and white with Orlando Magic inspired royal blue detailing. Each shirt uses shoelaces to spell out words on the front. Gilbert's name is styled like the original Magic logo on the white shirt. The black tee simply says 'Sneaker Champ.'
A portion of the proceeds from each Sneaker Champ t-shirt purchased will go toward Gilbert's Zero Two Hero Foundation. You can buy both shirts now over at UNDRCRWN.
Also check out Gilbert's new Penny Hardaway inspired logo, designed by UNDRCRWN. He's currently using it for his new Twitter icon.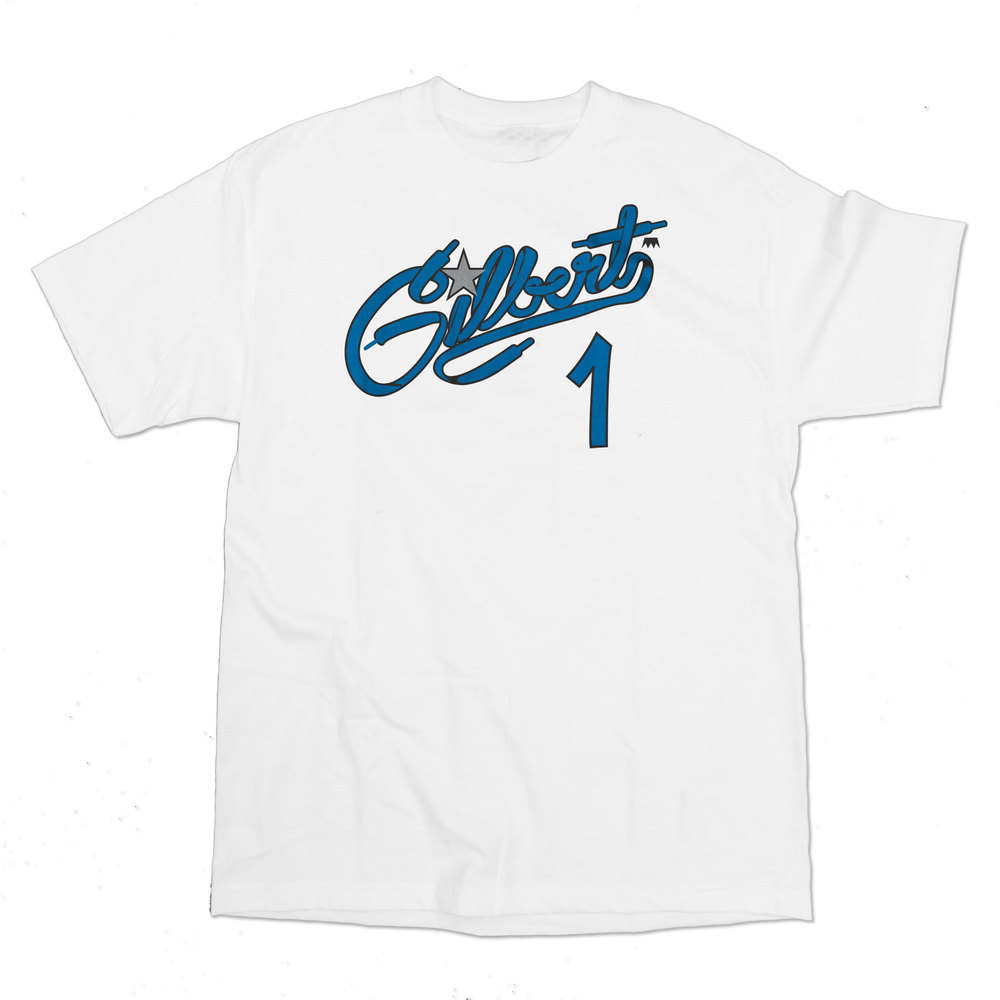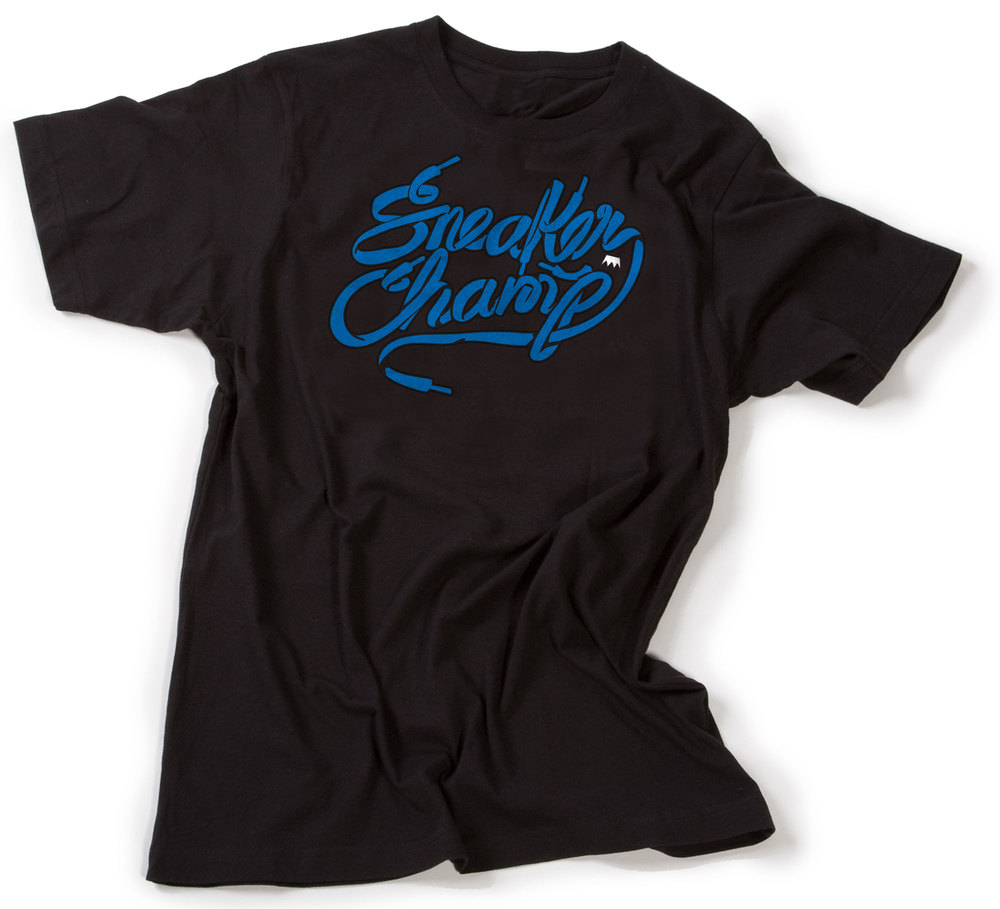 via UNDRCRWN