words_Steve Jaconetta
Joining the bare foot craze this year is Fila. Yes, the same brand that brought you classics from Jerry Stackhouse and Grant Hill in the late '90s.
While companies like Vibram have been gaining intrest the past few years with their Five Fingers footwear, others are trying to get in on this phenomenon. The Skeletoes are the latest line of footwear to join the barefoot community. Made by Fila, the company does not see this product as a direct competitor to the Five Fingers however. They are marketing them as more of a casual activity shoe, used for activities such as biking, boating, swimming, and walking. These are not designed for running which is one of the primary uses of Five Fingers.
Instead, they are intended to be more of a companion product. A comfortable and affordable casual alternative to slip your toes into after a hard work out. Skeletoes can give you the barefoot experience while reducing the wear and tear on your performance oriented footwear. They are made of four-way stretch, two ply nylon, and not Neoprene (even though they look like it). These also have a bungee cord for ease of entry and velcro straps for a customized fit and feature a multi-purpose slip-resistant rubber outsole.
In compairson to Vibram's Five Fingers, there are two main differences. The bottom sole of Skeletoes do not cover the top of the toes as this is a Vibram patent. Also, Skeletoes incorporate an EZ slide feature that combines the smallest two toes for ease of entry. For some people that have issues with their toes and can't wear Five Fingers, this feature alone might make the Skeletoes an attractive option.
The Fila Skeletoes will be released in February in men's, women's and kid's sizes. Retail is set at $59 for men's and women's and $49 for boys and girls. If you're interested in grabbing a pair, you can pre-order them now from Comet Shoes. Here's a sample of what will be offered for men and women.
Colorway: Black/Castlerock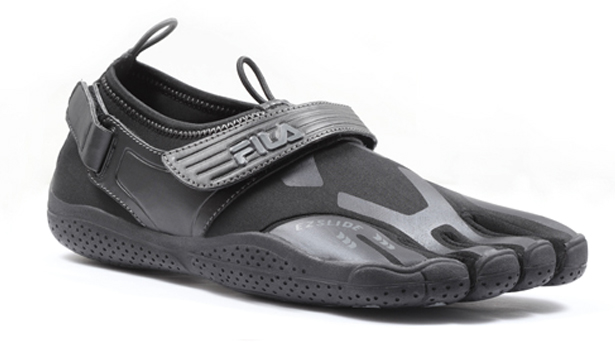 Colorway: Black/Chinese Red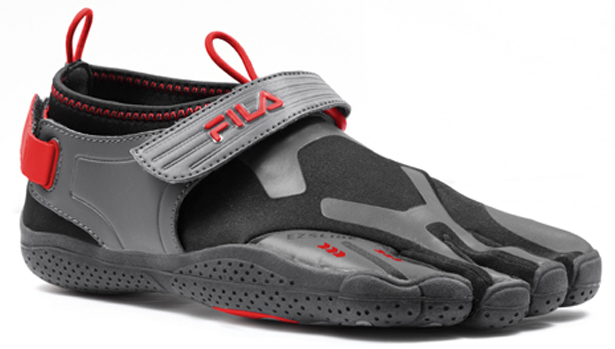 Colorway: Black/Turkish Sea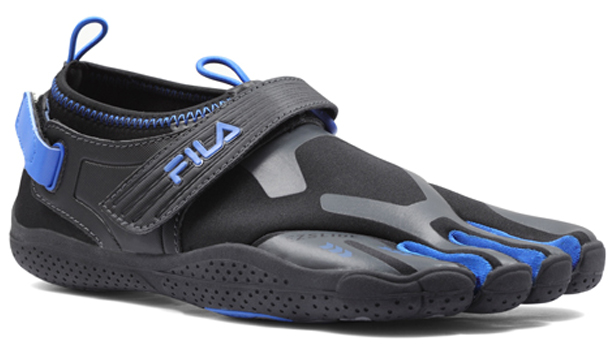 Colorway: Pewter/Royal Purple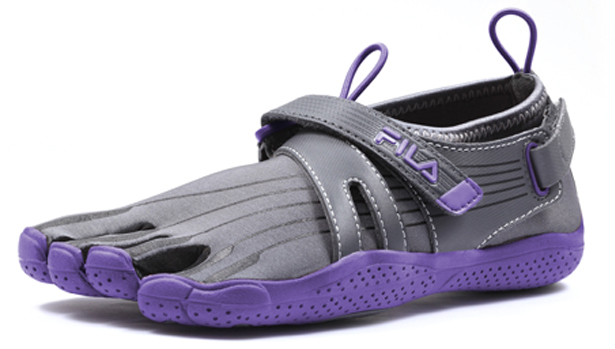 Colorway: Pewter/Hot Pink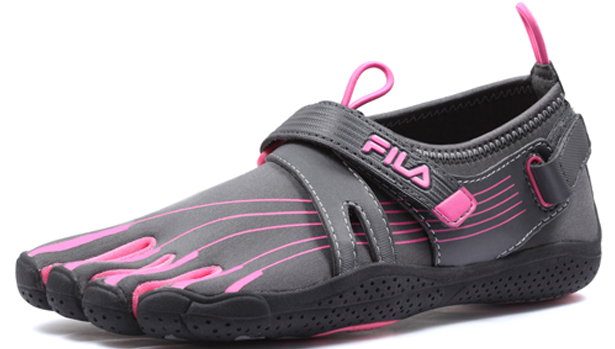 Colorway: Cherry Bomb/Candy Pink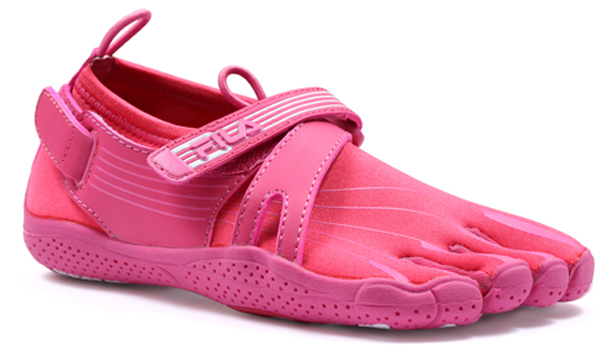 via Birthday Shoes