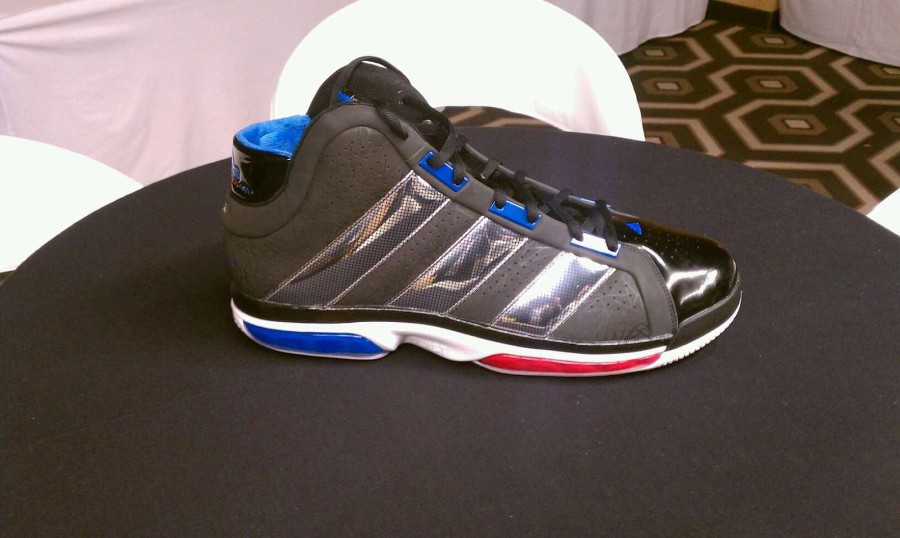 words // Brandon Richard
Yesterday, we took an in depth look at the Dwight Howard All-Star Superbeast that is currently available to purchase. However, the pair "Superman" actually wore during the game slightly differed from the generally released version, paying homage to a close friend of his that recently passed away.
As you see, the shoe sports most of the same features as the pair that hit stores, outside of the fact that it's double the size that most of us wear. What's different about this pair is the callout on the heel, which reads "FORMAMAKAY." If you're unfamiliar with Mama Kay, Key Kellogg, she was a die-hard Orlando Magic fan who absolutely loved Dwight Howard. She attended Magic home games and was described as one of the most supportive fans in the entire arena.
Unfortunately, Mama Kay was also battling Stage 3 Multiple Myeloma, an aggressive and incurable cancer. Knowing that her time left was limited, she made meeting Dwight her dying wish. Back in October, her wish came true, as Dwight made a visit to her house. The two became friends, and it was Dwight who gave her the nickname Mama Kay, which stuck with her afterwards. Mama Kay was so enthusiastic after meeting Dwight that she described him as her '7-foot bottle of medicine.'
Sadly, Mama Kay lost her battle with cancer back in November at the age of 62. Certainly having impacted Dwight's life in the short time they knew each other, Dwight described Mama Kay as a "blessing" and commented on the joy she was filled with every time the two saw each other. "We take life for granted sometimes," said Howard. "One thing I learned from her is that she makes the most of every breath she takes. We all need to be like that."
Dwight now has "FORMAMAKAY" on every pair of his game shoes, including the shoes he wore in the All-Star Game.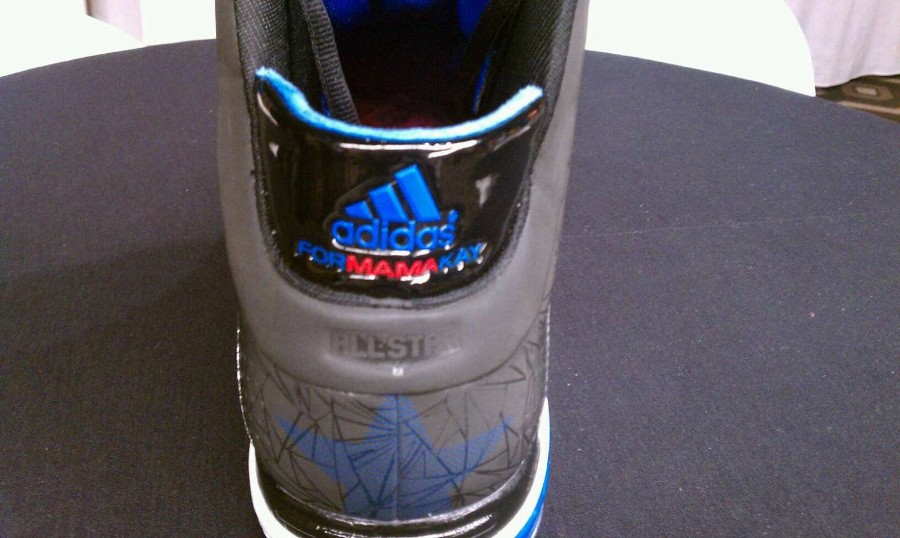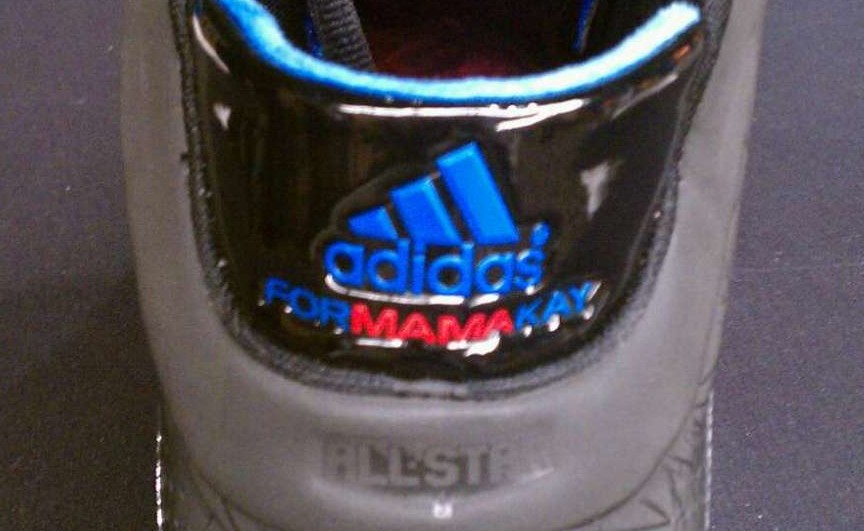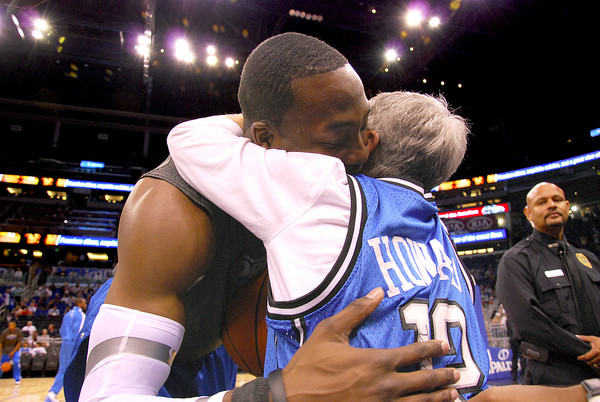 images via Dan Savage & O-Sen