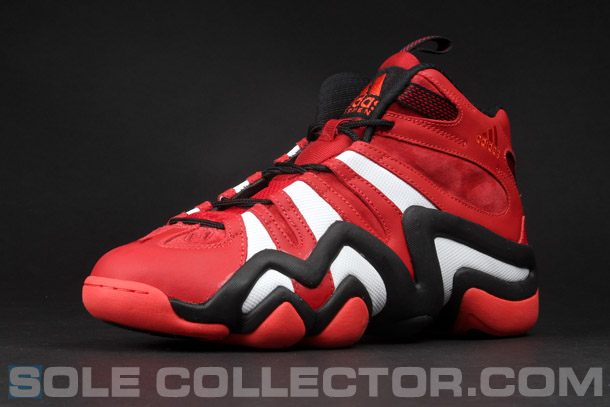 Chicago Bulls point guard Derrick Rose made his first footwear switch of the season at this past weekends NBA All-Star Game, where he left behind his beloved adidas adiZero Rose for the new and improved adiZero 1.5. It won't take nearly as long for Rose to make another switch, as he's expected to lace up the latest re-issue of the classic Crazy 8 in tonight's match-up against the Miami Heat.
How did this come about? Apparently as a result of a simple request made by Rose. A fan of the shoe since its original launch in 1997, Rose approached adidas with the idea of wearing a pair for one home game this season. That request was granted and we'll see the kicks on the United Center floor tonight.
This colorway of the Crazy 8, and several others, are currently available to purchase at retailers like Eastbay.