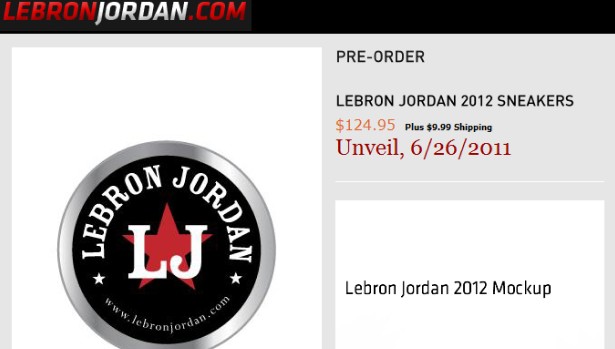 words_Brandon Richard
Last week we reported an interesting piece of news about an online dating franchise that was looking to step foot in the sneaker business. New York based Gotham Dating Partners, led by owner Aaron Fraser and Vice President Damon Jordan, wanted to challenge the status quo by establishing their own brand - Lebron Jordan Inc. Despite Fraser's claim that the company was named after his two godchildren, eyebrows were raised due to the obvious similarities to two premier Nike signature athlete lines.
The situation took another strange turn when actually visiting the Lebron Jordan website. The shoe they originally promoted as their 2012 model was actually an existing adidas Porsche Design. A retail price of $100 was assigned to the shoe, which was available to pre-order with the options of 15 different company logos to select from.
According to a report by the Portland Business Journal, Aaron Fraser has confirmed receiving a cease-and-desist letter from Nike, requesting that he pull the Lebron Jordan website and halt any sales of products using the company's current name. The letter, which was reportedly verified as legitimate by Nike Spokeswoman Erin Dobson, stated that continuing to sell Lebron Jordan products could cause "public confusion as to the source or affiliation of your products, resulting in infringement of Nike's rights."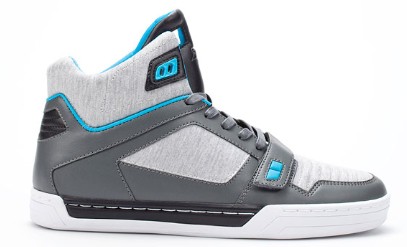 Thus far, Fraser has opted not to cooperate with the request. In fact, the Lebron Jordan website has been updated with new products and information - and once again, questions are raised. The original Porsche adidas design that was used for the company's 2012 mockup has been pulled. However, images of the new 2012 shoe are actually lifted from a shoe sold by retailer Zara. Along with the "new" Lebron Jordan shoe comes a price hike, increasing from $100 to $125.
Furthermore, a new lower priced sneaker called the LJ 550 has popped up on the site with obvious photos of the Converse Chuck Taylor and box used for product images. This is an interesting development because Converse is under the Nike umbrella.
In a press release issued yesterday, Lebron Jordan attributed the "confusion" over the product images to a breakdown in communication between their design team and the manufacturer. In an effort to avoid the problem reoccurring (which clearly isn't the case), Lebron Jordan also launched an independent design contest.
Additionally, Fraser set up a new site on Causes.com, imploring individuals to "Stop Nike From Trademarking Your Name." These new developments make it seem unlikely that they'll cooperate with Nike's request anytime soon.