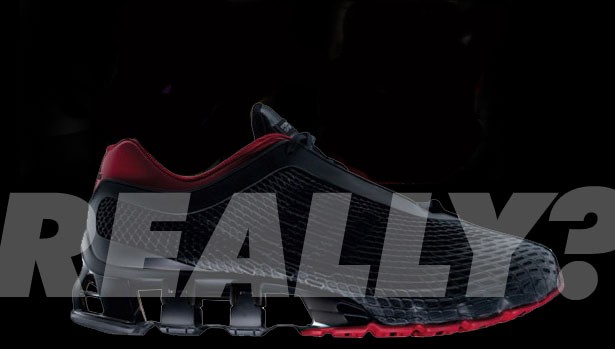 words_Brandon Richard
Just three days into the new year and we have what will most likely take the crown for the strangest sneaker-related story of 2011. A New York based online dating franchise by the name of Gotham Dating Partners Inc. is attempting to change the way we look at footwear forever. However, it's unclear whether or not they're trying to do so for better or worse. Gotham Dating's sudden interest in changing the sneaker market has resulted in perhaps the least original shoe-related idea seen in years - the Lebron Jordan sneaker brand.
An obvious attempt to benefit from 'LeBron' and 'Jordan' search string activity, Lebron Jordan has officially launched a website where you can be one of the fortunate people to pre-order their 2012 model. However, you better be quick, because the shoe is limited to only 100,000 pairs. That's right - 100,000, which translates to A TON in the world of sneakers. Just to make sure all of the hypebeasts and re-sellers don't flood the site and order them all, there's a 2 pair per customer limit! The shoe, which retails for $100, will be officially unveiled on June 26th with a full launch expected in January 2012.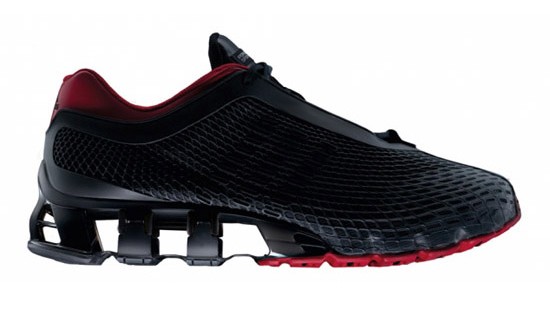 Then, there's the actual Lebron Jordan 2012 "model sneaker," which is actually just a picture of an existing adidas Porsche Design sneaker. You can even see the tonal Three Stripes on the side panel of the shoe if you look close enough. A Nike named shoe brand with adidas knock-offs is sure to change the direction of footwear forever. To top it off, Lebron Jordan throws the concept of brand recognition to the wind by giving the customer the option to select one of 15 different logos to be affixed on their personalized pair.
All is not bad for Lebron Jordan, who will turn profits from the 2012 shoe into charitable contributions. Three dollars from every purchase will go toward supplying footwear to those in need across the globe. "What better business model than one in which we can create a product that will address a global need, create jobs, and help others in return," said VP of Marketing Damon Jordan. "It's a win, win situation for everyone."
For those scoring at home, an online dating franchise is jumping into the sneaker market with a brand called Lebron Jordan. Their first shoe, which won't officially be unveiled for another 6 months, is currently available for pre-order and is limited to 100,000 pairs. Due to the overwhelming demand for the shoe, there's a two pairs per customer limit. Lebron Jordan has 15 different logos that you can select from to customize your shoe, which happens to be just an existing adidas Porsche Design shoe. While you may find all of this a bit ridiculous, Lebron Jordan will provide the ultimate experience for individuals who like to do their online dating and shoe shopping in one place.
For more comedy, take a look at the incredibly professional video that accompanies the Lebron Jordan press release.
The Lebron Jordan 2012 Sneaker everyone -- enjoy!