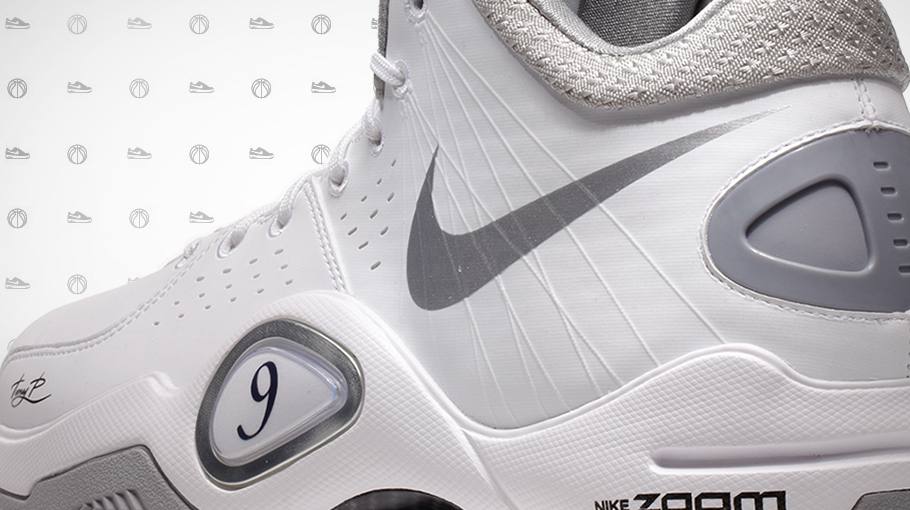 words_Brandon Richard
Prior to the start of the 2010-2011 NBA season, we all definitely had the Lakers, Heat or Celtics pegged as the team that would hold the league's best record by mid-January. However, the San Antonio Spurs are proving to be the inconvenient truth once again, winning 34 of their first 40 games this season. The formula has been the same; Duncan, Manu and Tony. The trio has rarely been tagged with the "Big Three" nickname, but the win percentage doesn't lie. Neither do the rings.
An essential part of that winning trio is point guard Tony Parker, who is making a strong comeback effort after a season plagued with injuries last year. Parker continues to evolve his game, averaging more assists than he has over the span of his decorated 10-year career. Helping Tony get it done on the court is his Player Exclusive Nike Zoom Brave IV.
Seen here is the Brave IV Parker is wearing for San Antonio's home games. The shoe sports a silver-accented white upper, which is reinforced with Flywire supports. The heavily personalized shoe also features Tony's logo on the tongue, signature on the toe and number 9 on the lateral jewel.
via Nike Basketball