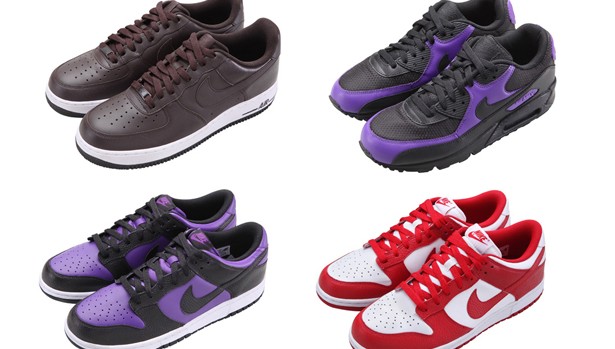 words_Brandon Richard
Know. Originate. Battle. Elevate. These four terms are concepts that Los Angeles Lakers guard Kobe Bryant has integrated into his life to ascend to greatness. To honor Kobe and his status as an international icon, Nike Sportswear has produced collections of apparel and footwear styled after Bryant's history and lifestyle. Here's a closer look at the Kobe Bryant Footwear Collection set to hit retailers this spring.
Included in this run of Kobe-inspired kicks are multiple colorways of the Air Force 1 and Dunk Low, as well as a new Air Max 90. The Air Force 1s and most of the Dunk Lows are done in lifestyle colorways that fall in line with the aesthetics of the apparel collection. However, subtle Laker vibes are felt with purple and black colorways of the Air Max 90 and Dunk Low.
These kicks will hit your Nike Sportswear spot in the coming months.
via Freshness