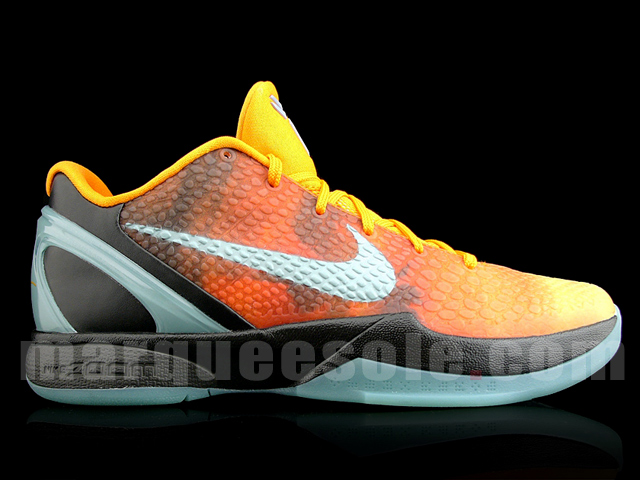 words_Brandon Richard
Though Orange County is the smallest area-wise country in Southern California, it is home to more than 3 million people, making it the sixth most populous county in the United States. Outsiders have come to "know" the region through television shows like The O.C., Laguna Beach and the Real Housewives, which don't exactly leave the best impressions, but we're all smart enough to take them with a grain of salt.
Los Angeles Lakers shooting guard Kobe Bryant owns a home in Orange County, which should make him pretty familiar with the area. So it's only fitting that the O.C. (no Mischa) is represented in the upcoming Nike Zoom Kobe VI All-Star Pack, which will also acknowledge areas like East LA and Hollywood.
Matching the skin tones of some of the characters from the aforementioned TV shows, the Orange County Kobe VI features a vibrant Orange Blaze snake-textured polyurethane upper with what appears to be a sunset scenic graphic faded into the background. Grey teal accents the Swoosh, Kobe Shozoku, heel counter and outsole. Filling in the remainder of the heel and the midsole is black. Like the other LA All Star Pack shoes we've seen, this pair comes with custom insoles covered in LA-inspired artwork.
Look for more information on this release and some exclusive Sole Collector coverage in the near future.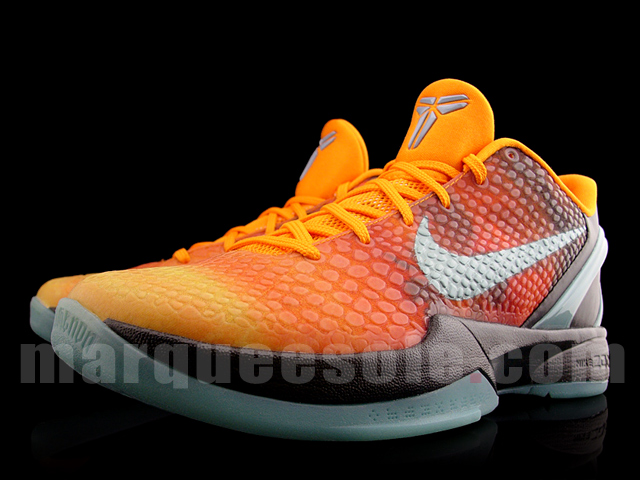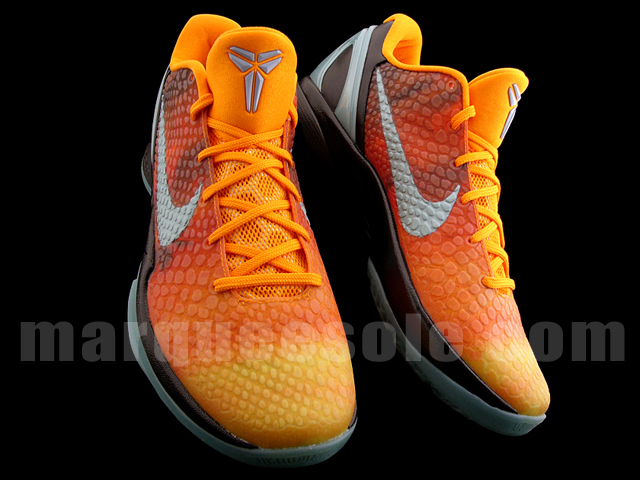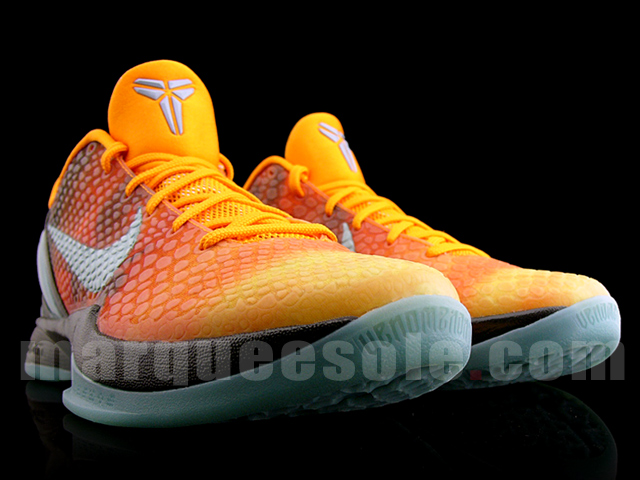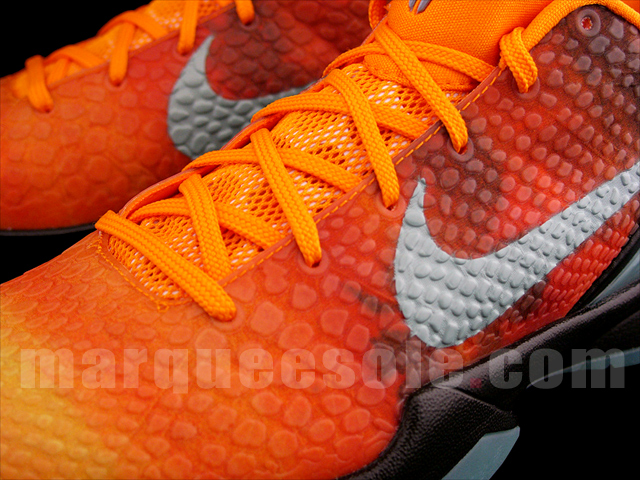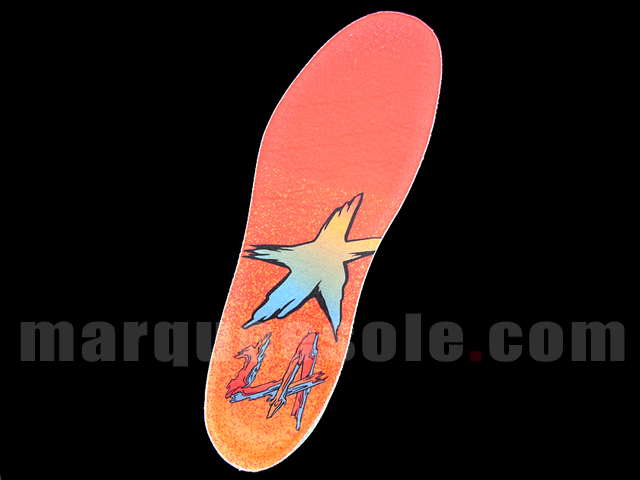 via MarqueeSole