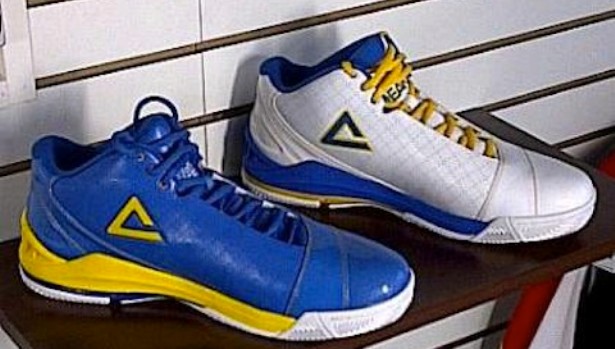 words_Brandon Richard
Sometimes a little change of scenery makes a world of difference in the NBA. While I'm sure Dorell Wright would love to be rocking with 'The Heatles' these days, he can't be disappointed with the opportunity he has in Golden State. After being a mere role player with limited minutes in Miami for the last 6 years, Wright is making the most of his increased workload in Golden State. He's averaging nearly 17 points, 6 rebounds and 3 assists per game, easily besting his previous career highs. Is the NBA's Most Improved Player Award in his sights?
Definitely in Dorell's sights is his endorsement deal with Chinese brand PEAK. After spending previous season in Nike, Wright has taken his game to the next level this season in Player Exclusive colorways of Jason Richardson's PEAK JR1 shoe. Seen here are white and blue-based colorways of the Dorell Wright PEs, fully decked out in Warriors colors. Unlike the J-Rich pairs, the uppers on Dorell's kicks feature a quilted contrast stitch. The ride is made comfortable by PEAK's Cushion 3 technology.
What do you think of the Dorell Wright exclusives?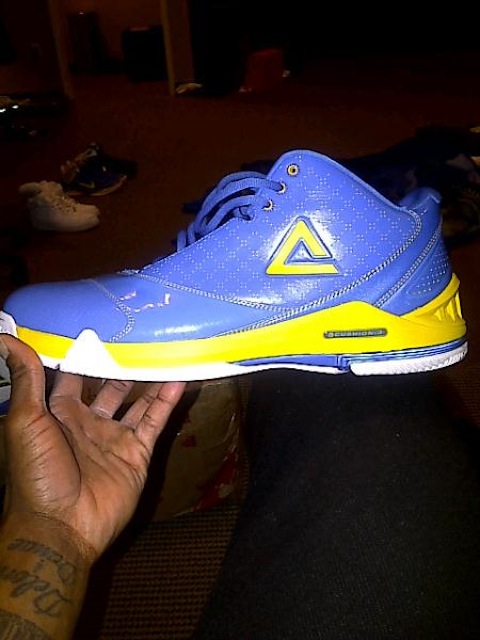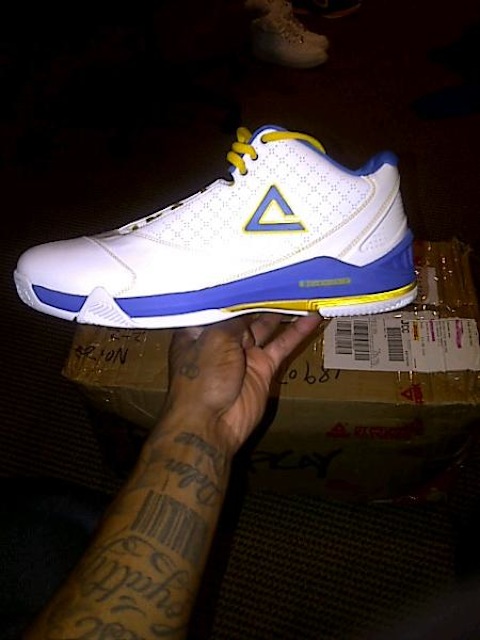 via DIME