words & images_Nick DePaula
Sole Collector's newest issue has recently made it to Foot Locker stores and boutiques nationwide, and we also have an exclusive cover that is now available online.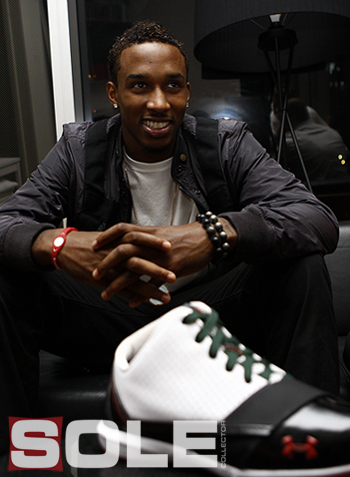 Only available through our website, the online exclusive Issue 36 cover naturally celebrates just that -- the website -- by showcasing our special edition "10th Anniversary | 200,000 Members SC Forums" Hyperdunk 2010 that we recently created, to help recognize our recently-reached dual milestone. It was quite the party, let me tell you.
Inside of the 112-page issue packed with content and in-depth features, we decided to go a different direction than our past fall issues, by taking a look at the upcoming basketball season and highlighting two of the newest entrants into the hoops footwear market: Brandon Jennings and Evan Turner.
We're all well aware of the more established brands, signature models and players around this time, but just how seriously can Jennings and Under Armour, and respectively, Turner and Li-Ning challenge the league's best?
We went straight to the sources themselves to find out. Meeting up with Brandon in both New York and Milwaukee gave us a chance to see firsthand the unique balance of sport and lifestyle that the 21 year-old has. To get a true sense of who Evan is, Zac Dubasik enjoyed his longest feature story trip yet, traveling all the way to China for Evan's very first trip to the Li-Ning headquarters. (My Visa wasn't approved in time to make the trip -- which genuinely sucked.)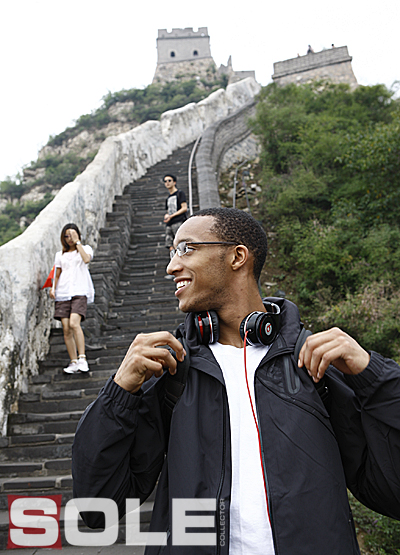 Both might have different backgrounds and different styles of play, and their paths to the NBA were as polar opposite as you might find in today's world, but what the two have in common is an undeniable focus on the game itself, and the pride and courage to each embark on a unique footwear journey few would dare. As you'll read, both Jennings and Turner are also passionately involved in the buidling blocks and earliest stages of their own footwear legacies.
The rest of the issue is rounded out by our first comprehensive Kicksology Season Preview in over three years, as Zac and I reviewed over twenty of this season's best basketball shoes from every brand. If you're looking for a new playing shoe, look no further than Issue 36 as your go-to performance guide.
Look for all of these great features and more in Issue 36 of Sole Collector, available now online:
- Kicksology Season Preview: 21 Performance Reviews
- Brandon Jennings Introduces Black Ice
- Under Armour Basketball: Taking A Lethal First Step
- Evan Turner: The Beginning of a Brand
- Sneakerphile: Li-Ning Defend & Conquer
- Industry Insider: David Falk
- Larry Fitzgerald Talks Training and the new Zoom Huarache Trainer
- PUMA Faas Collection
- House Of Hoops Winter '10 Collection
- Future Sole 2010 Finals
- Portland Teen Designs LaMarcus Aldridge's Air Max Hyperize PE