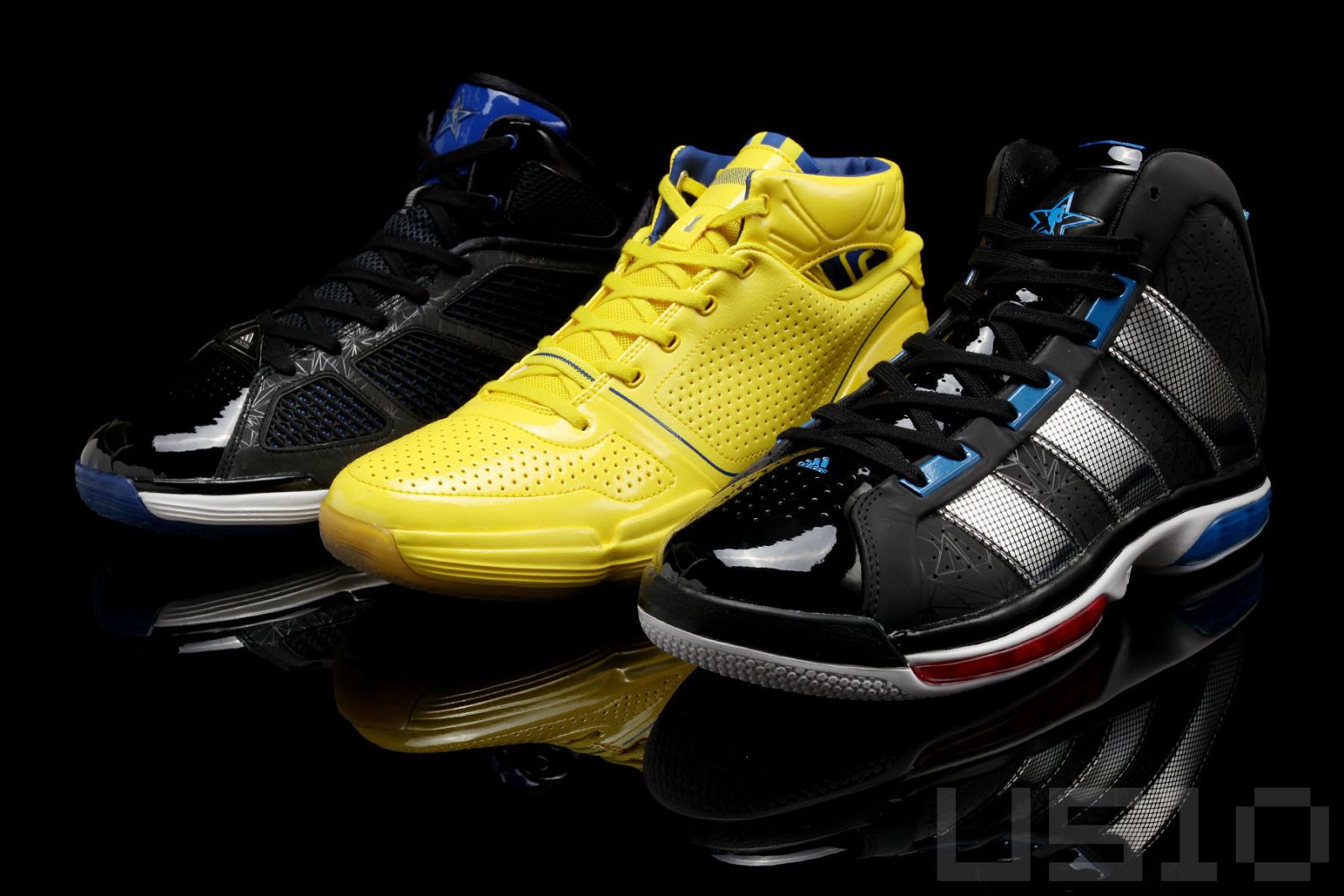 words_Brandon Richard
If final voting yields the same results as the most recent returns, Dwight Howard will be catching lobs from Derrick Rose at the start of the 2011 NBA All-Star Game in Los Angeles. Both MVP candidates for the current NBA season, Derrick would be starting the first All-Star Game of his career, while Dwight would tip-off his fourth. To make sure their leading men have something special to wear at Staples Center next month, adidas is dropping All-Star colorways of Derrick and Dwight's signature shoes.
For Dwight, you have the brand new SuperBeast, which he'll wear throughout the second half of the NBA season. Stripping away the SprintSkin seen on the upcoming general releases, the All-Star SuperBeast features a black synthetic upper with patent leather detailing on the toebox and heel. Tonal All-Star graphics are worked into the side panels along with reflecting aluminum Three Stripes. Below is a white Twist-cushioned midsole that is visible through translucent red and blue tabs.
Derrick is the recipient of two All-Star shoes, including the adiZero Rose and upcoming adiZero Rose 1.5. Reflective of his Simeon Career Academy high school roots, the adiZero Rose comes in a LA-friendly bright yellow colorway. The vibrant hue dominates the look, but gets plenty of help from blue accenting throughout. You'll see Derrick take the court in the adiZero Rose during the 1st half.
Next up for DRose is his second half signature shoe, the adiZero Rose 1.5, that he'll be debuting during the second half of the All-Star game. While the version shown below is indeed a striking and sharp colorway, we've received confirmation from adidas that it is not the version Rose will wear on Sunday in LA. You'll have to stay tuned for the final All-Star game version of Derrick's signature adiZero Rose 1.5. The lightning quick guard's second-half sneaker, features SprintSkin for enhanced breathability on the side panels, while patent leather turns up once again on the toe and ankle areas.
Look for these styles to be available in early February at retailers like Eastbay.
adidas SuperBeast - Dwight Howard All-Star Shoe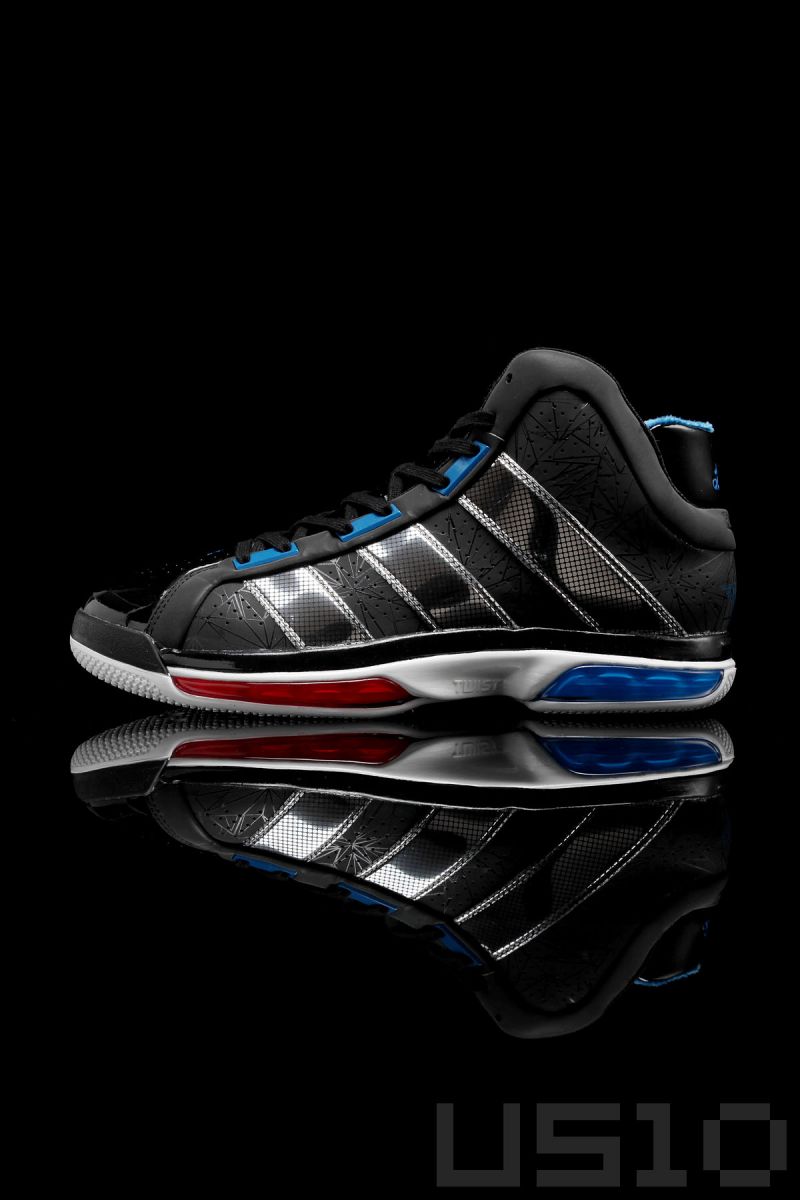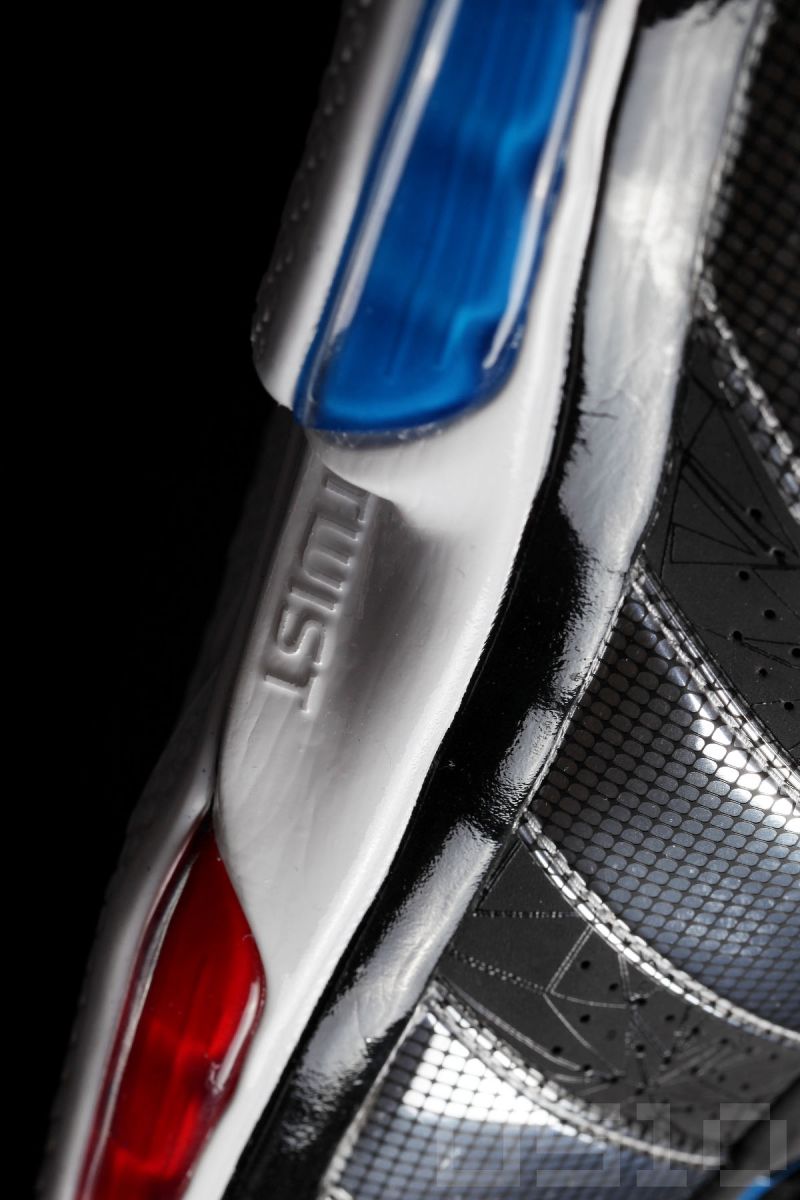 adidas adiZero Rose - Derrick Rose All-Star Shoe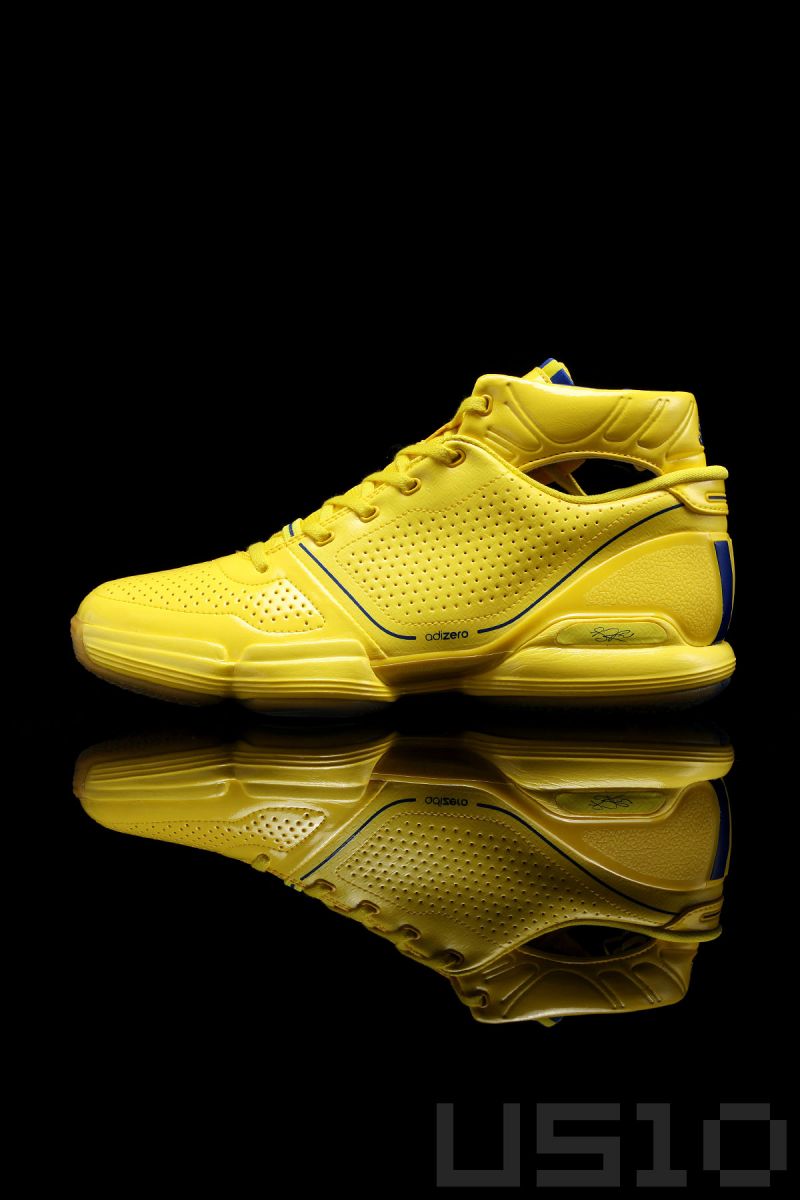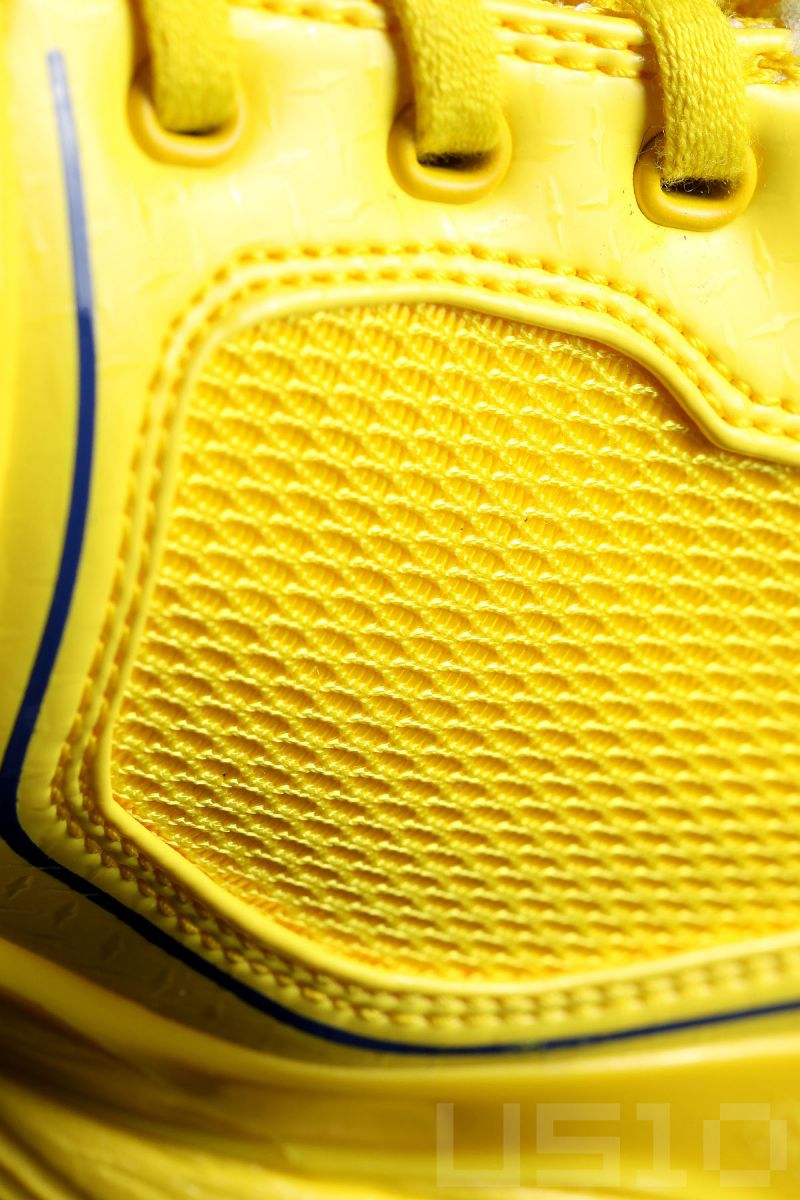 adidas adiZero Rose 1.5 - Derrick Rose All-Star Shoe
via US10