words // Nick DePaula

Look at the screen as many times as you want.
THAT is Gravity Defyer's actual logo.
Who exactly is Gravity Defyer, you're clearly wondering?
They claim to be "the fastest growing shoe company in America," of course.
A closer look would lead on that Gravity Defyer, or "G-Defy Athletics" as they also like to be called, is yet another entrant in what is sort-of-technically known as the very profitable gimmick tech footwear market. They're currently offering casual dress shoes and athletic footwear featuring the ridiculously dubbed "Versoshock Trampoline Technology," a three-spring heel set-up claiming to do such vague and unprovable things as "making a difference in your overall health."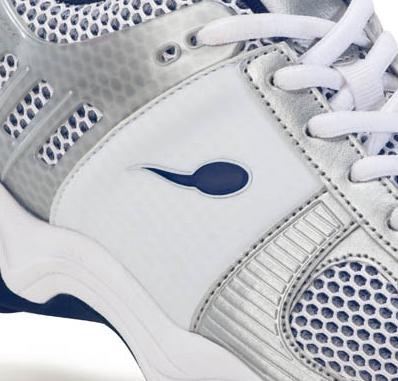 But back to the logo, people. Sure, sperm [no point in avoiding it any longer...] is the "seed of life." And sure, let's even assume that G-Defy is serving up some sweet energizing sneakers for every walk of life and usage, potentially even improving your overall health. But at what point did branding the company's trademarked logo with not one, but two sperm graphics seem like the direction to go? We live in a pretty immature world, and at this point, pretty much anything else would've been a better look. Perhaps an arrow or something hinting at gravity, even.
As for the shoes, testimonials around the internets have been all over the place. Some are thrilled with the heel comfort. Some are furious that they paid $130 and had to wait as long as three months for their shoes to arrive.
With an actual product page for its Ballistic athletic shoe listing "Appear Taller" under its list of features, and the must-have "Jump higher, walk and run faster," perhaps the best part about Gravity Defyer is how unbelievably vague and broad language throughout their website reads.
The true gem: "Engineered with the serious athlete in mind. These incredible sport shoes are designed to improve your game using advanced Gravity Defyer technology."
Whatever game that may be.
Then again, you know you've made it when Howie Mandel is bragging about the new G-Defys he just copped on Sky Mall.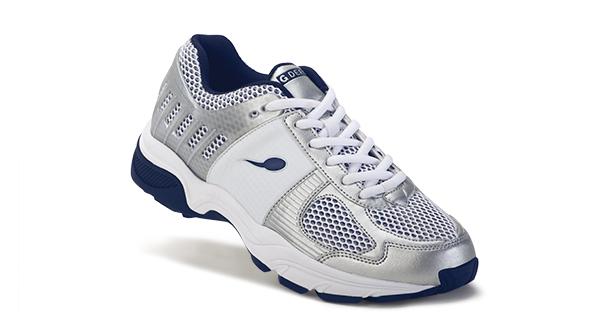 Check out this slick informational video for more on Gravity Defyer: